The Power Of Retail Shelf Advertising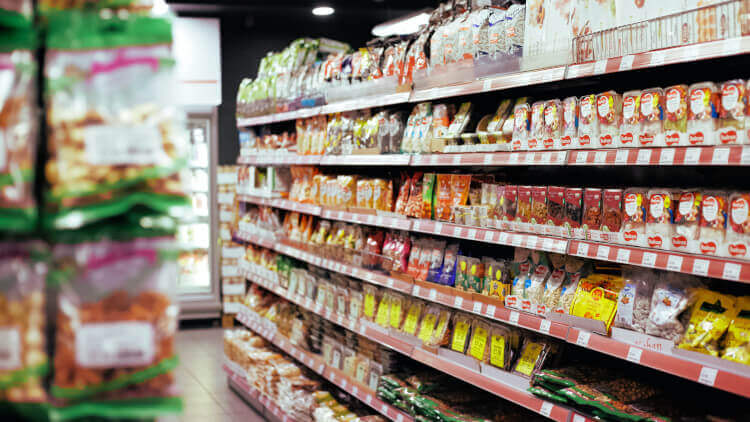 How retail shelf advertising influences shopper decisions
Retail advertising guidance suggests that TV, radio, overhead signage, and banners should be utilised. Once a customer is inside a business, however, it's crucial to encourage more impulse purchases and increase their basket value.
Posters and banners can influence shoppers to visit certain aisles and areas. Shelf edge signs, on the other hand, are a more targeted prompt. These will draw the eye to more specific brands and promotions.
Become an expert in how shoppers are influenced by shelf signs in-store. You can make the most of your retail shelf displays with our tried-and-true tips.
'Shelf talkers [...] have a high degree of influence'

- Khan & Rahman (2015) [1].
What types of shelf advertising are there?
There are a range of shelf advertising methods to suit various shelf types and purposes. These include data strips, talkers and wobblers, among others - more on these later.
But, firstly, how exactly does shelf signage influence customers?
Numerous studies have shown how shelf signage affects consumer decision-making. Many of these studies focus on how retailers can prompt buyers to make healthier choices. The findings of these studies, however, can be applied to a wide range of POS scenarios.
Some studies examined how shelf talkers can be used in pharmacies to promote screenings and other health related information. This is a form of "passive social marketing intervention" [2].
Many studies have shown that shelf signs can influence customer decisions in-store.
Similarly, another study looked at how shelf signs in supermarkets can encourage healthy food choices. This 2012 study found that shelf signs led to a higher quantity of green vegetables being purchased [3]. Further research discovered that shoppers looked at products for longer when there was signage present [4].
'[Customers] gaze longer at the target products when a signage is placed on the front of the shelf'

- Clement, Aastrup and Forsberg (2015).
Further research showed that shelf signs strongly influence customers' brand choices. This means that shelving displays can be used effectively to prompt brand switching [5].
All of these studies show how signage on shelving can influence consumer decisions. Savvy retailers must use these insights to increase sales and average order values.
Which shop shelf signs do I need? 6 types of shelf sign holder:
Data Strips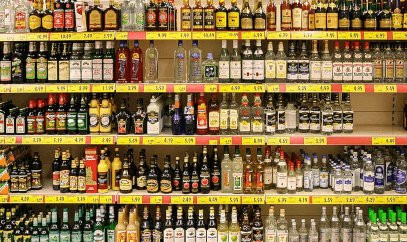 Most retail shelving relies on the use of data strips for shelf edges, in order to display product names, prices, barcodes and product numbers. They can also be used to display brand colours and promotional information.
Wobblers
Retail wobblers project from shelving, jumping out at customers and grabbing their attention. Some types can be fixed in a certain position. However, their name refers to the way they tend to wobble gently in a slight breeze.
Talkers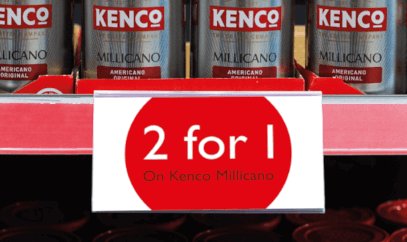 Talkers are commonly used to display special prices and promotions. While they don't move in the same way that wobblers do, they are normally bigger than your data strip in order to stand out and display additional details.
Hooks and Clip Strips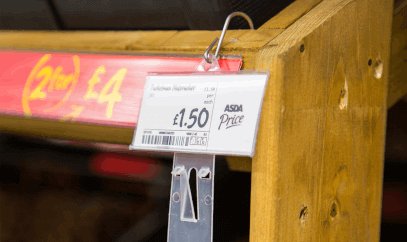 Hang clip strips and other items from your shelf edge to save on shelf space. Use a branded header and price ticket to ensure your customers have all the information required to make an impulse buy.
Leaflet Holders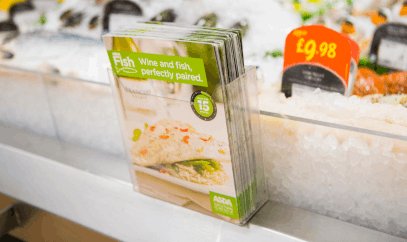 Leaflet holders are a great way to encourage customers to take your literature home with them. Stand pamphlet holders on your shelves, or use a shelf edge leaflet holder to maximise shelf storage.
Ticket Clips and Grips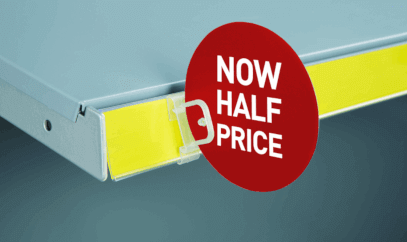 Ticket clips and grips come in a variety of styles. They make sure you can always add important data to your shelf. This is true even for shelves without a datastrip on the edge, like wire racking.
Before choosing your shop shelf signs, however, you may need to identify what type of shelves you have. This may affect the type of sign fixings you require. Investing in the wrong type of retail shelf sign fixings could be a costly mistake. Therefore, knowing what types of retail shelving you have could save you time and money.
4 types of retail shelving: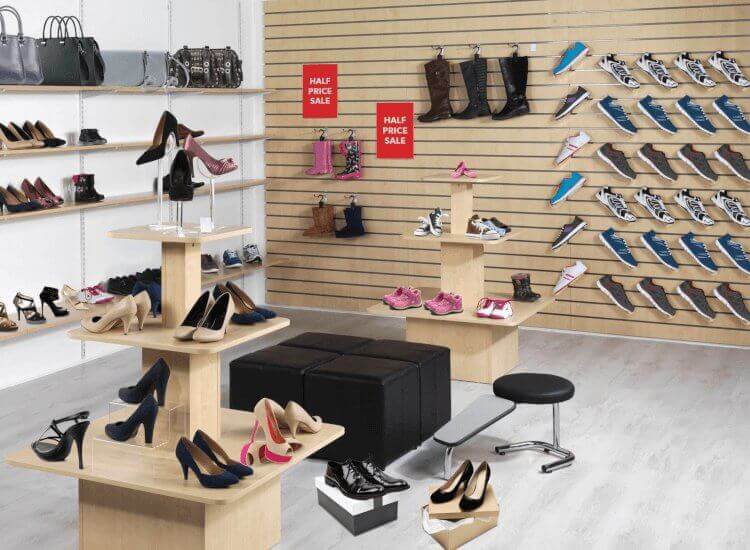 Slatwall and twinslot shelving types tend to have flat shelf edges.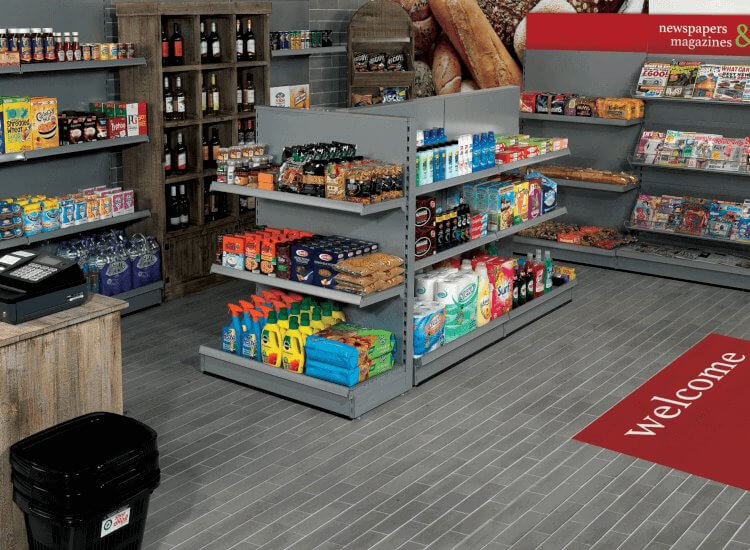 Tegometall shelving is popular in retail for use with data strips.
Harnessing the power of shelf advertising: what to display on shelf signs
Just as shelf signs can be used to prompt healthy choices, they can also be used to prompt indulgent ones too. Similarly, they can trigger impulse buys for practical, useful items, like batteries or toothpaste. Retail shelf signs can also simply be used to highlight special offers and discounts.
Most of us are now unconsciously primed to look for the discount signs that jump out at us from shop shelves. But what exactly do retailers need to display on shelf signage in order to raise sales?
Get across the essential information on your shelf edge strips. These tend to display the product name and price.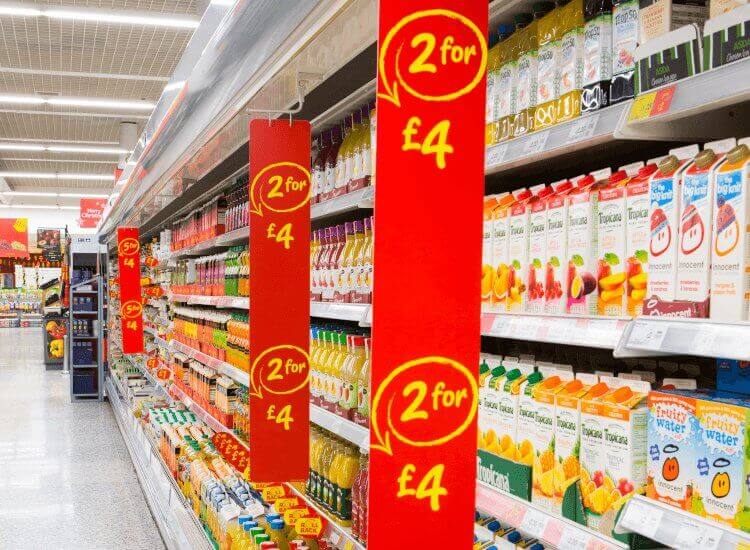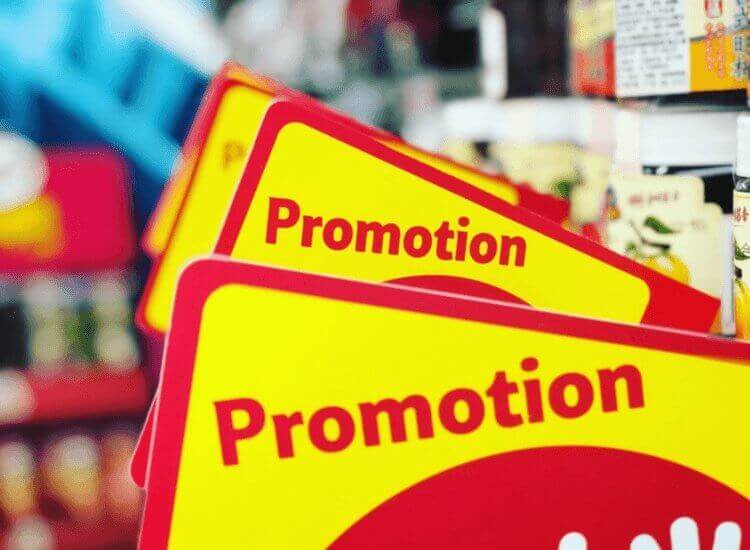 Use large, bold fonts for your text. You have to make the information easy to read, and get the message across in a matter of seconds. Otherwise, you could lose the interest of your potential customer.


Provide extra details on larger shelf signs or in leaflet holders. Use these materials to display attractive graphics and persuasive product descriptions.
Shelf barkers (aka shelf talkers) and wobbling signs will draw the eye to specific shelves and products. Use these to display clear, succinct, and appealing messages, such as 'Special Offer', or '50% off'.
The influence of shelf signage on customers is clear. Therefore, it's essential to make the most of your shelf edge advertising potential. Updating your promo shelf advertising as part of your in-store marketing strategy will improve your business and increase your sales. Don't miss out on the extra profit!
Retail Shelf Sign Fixings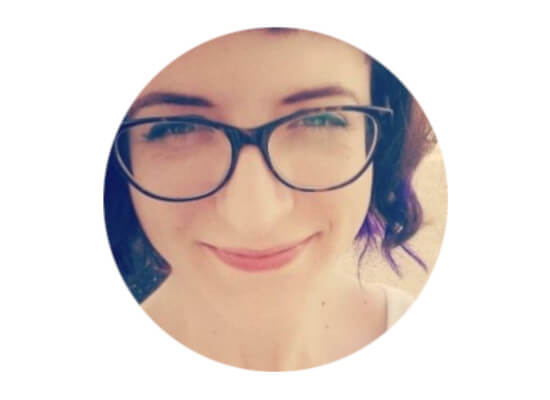 Kira Swales
Kira Swales is a copywriter for UK POS. Kira has nine years' experience in e-commerce and copywriting, with a background in retail. She enjoys researching topics in depth in order to provide readers with the latest information on point of sale merchandising. Read more of her comprehensive guides in our
Knowledge Hub
.
References
1. Khan and Rahman, 'Brand experience anatomy in retailing: An interpretive structural modeling approach', Journal of Retailing and Consumer Services, 24(C), 60–69 (2015), https://doi.org/10.1016/j.jretconser.2015.02.003 [accessed 18.8.20].
2. Farris, Aquilino, Batra, Marshall and Losch', 'Impact of a passive social marketing intervention in community pharmacies on oral contraceptive and condom sales: a quasi-experimental study', BMC Public Health, Vol 15: 143 (2015).
3. Milliron, Woolf and Appelhans, 'A Point-of-Purchase Intervention Featuring In-Person Supermarket Education Affects Healthful Food Purchases', Journal of Nutrition Education and Behavior, 44(3), 225-232 (2012).
4. Clement, J, 'Decisive visual saliency and consumers' in-store decisions', Journal of Retailing and Consumer Services, Vol. 22, pp. 187–194 (2015).
5. Van der Merwe, Sonnenberg and Kempen, 'Exploring the influence of shelf-edge signage on consumer decision-making in Gauteng', Journal of Family Ecology and Consumer Sciences, Vol 3 (2008).