How To Sell Luxury Items with Luxury Point of Sale Displays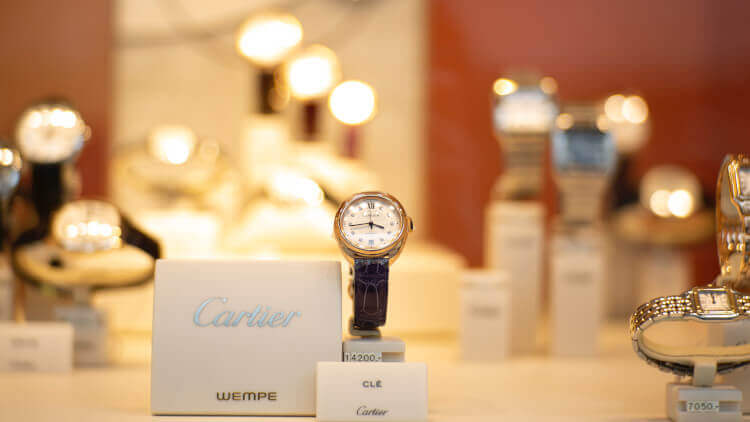 Luxury shopfitting displays are a key part of any luxury retail space. They not only provide an exquisite setting for your merchandise, but they also help you to create an unforgettable customer experience.
Visual merchandising involves using various materials, trimmings and styles. These can have a major effect on customers' views of your brand and product quality. Invest in quality point of sale displays for high-end stores. Wealthy customers will recognize the difference, so don't skimp on expense!
Read on to discover for yourself why people choose luxury products and learn how you can use high end retail displays to increase sales in your luxury store.
How do you provide a luxury retail experience?
As part of luxury retail, you must consider three key points of the customer experience: pre-sale, purchase and aftercare.
These three points can crucially affect your success, since wealthy customers expect a comprehensive, bespoke experience. If these expectations aren't met, your brand will have less favourable results.
A personalised pre-sale experience could include targeted advertising and customised product suggestions, discussing requirements, or even providing a personal shopper.
What makes a luxury retail experience at the point of sale?
The convenience and efficiency of the transaction. The experience must be streamlined.
The friendliness and helpfulness of the sales assistant. Your customers must feel valued and respected.
The experience of the in-store environment - is it clean and well organised, with beautifully designed displays? Environment and atmosphere are so important at the point of sale.
The provision of additional packaging options, such as a gift-wrap service, or being provided with an exclusive carry bag.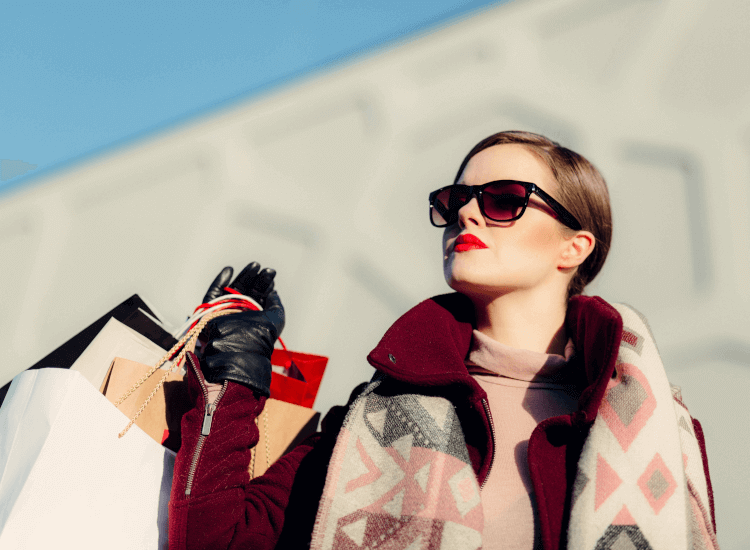 Post-purchase aftercare can have a great impact on customer perceptions. It can help build a positive and evolving relationship with customers, which leads to brand loyalty.
This demonstrates to the customer that your company sees and treats them as an individual and values their patronage, developing an ongoing relationship rather than an impersonal transaction.
The key message is that you must work hard to ensure your customers really feel valued on an individual level - this experience usually carries a price tag!
Luxury Retail POS Essentials
The layout, colour, quality of fixtures and thematic décor of your luxury point of sale can all affect a customer's perception. Consistency in these aspects is important.
How to sell luxury merchandise with your shopfitting displays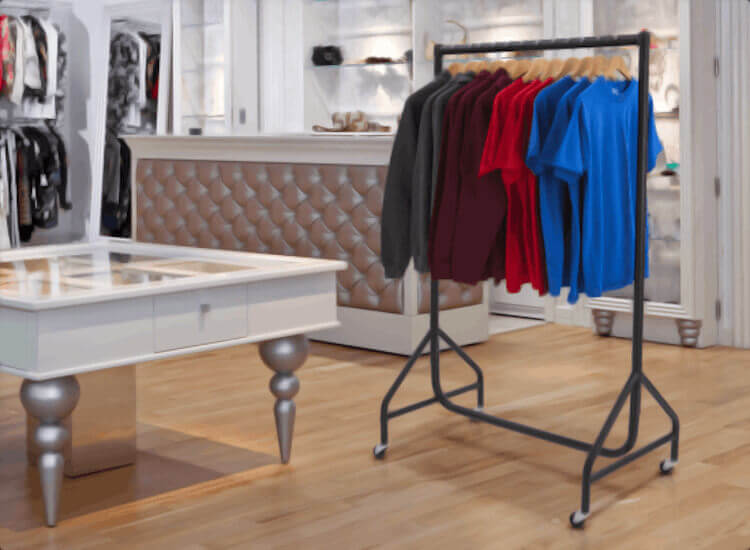 The ideal POS materials and store layout depend on what exactly you are selling, and what portion of the market you are targeting.
For example, a bespoke, high-end accessories company may target young people and wish to present an image that is sleek, fashionable and highly creative. This company might benefit from having their retail shelving or display plinths made from acrylic to suit either their branding or their current big promotions or lines.
A business that specialises in luxury spa treatments, on the other hand, may wish to have a more natural and rustic sort of theme and this ought to be reflected in the branding of their luxury point of sale display stands and sign holders.
For a more traditional, natural or classic appearance when selling luxury items, displays manufactured from wood, stone and wicker can be very popular, such as wooden ladder shelving.
Whatever display type or material is used, however, the most important factor is whether a company is able to confidently and consistently carry their design throughout the store, other branches and online in order to create a reassuring sense of cohesiveness and reliability.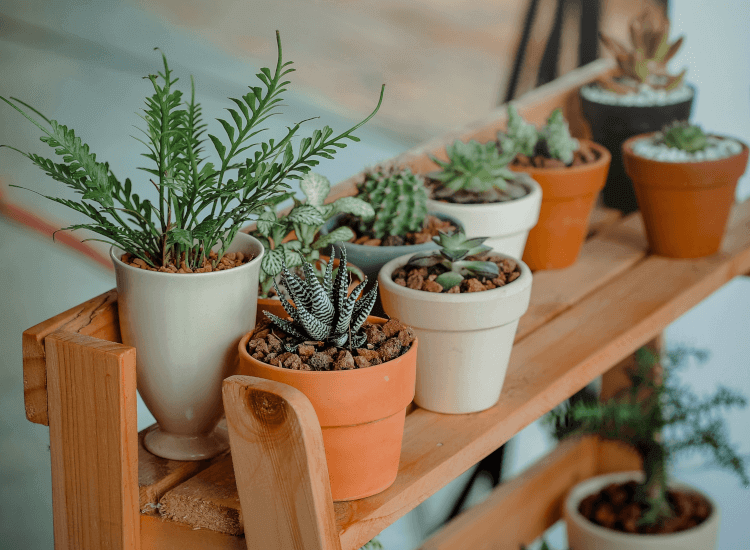 Research found that different types of visual merchandising displays can trigger consumers to discriminate between 'high image' and 'low image' displays [1]. Cues include fixture types, materials and presentation techniques.
Museological (or museum-like) presentation techniques, which include the art installation style, act as a cue for perceptions of luxury [2]. Therefore, luxury shopfitting must be undertaken with careful consideration towards materials and display style.
Using traditional museum presentation techniques in retail gives luxury products an artistic value. They also create an air of authority and "priceless authenticity". This leads consumers to perceive these products as more luxurious and less risky to purchase [3].
The research offers further guidance into the right display types for luxury shopfitting. For example, containing merchandise within an enclosed display cube enhances perceptions of exclusivity.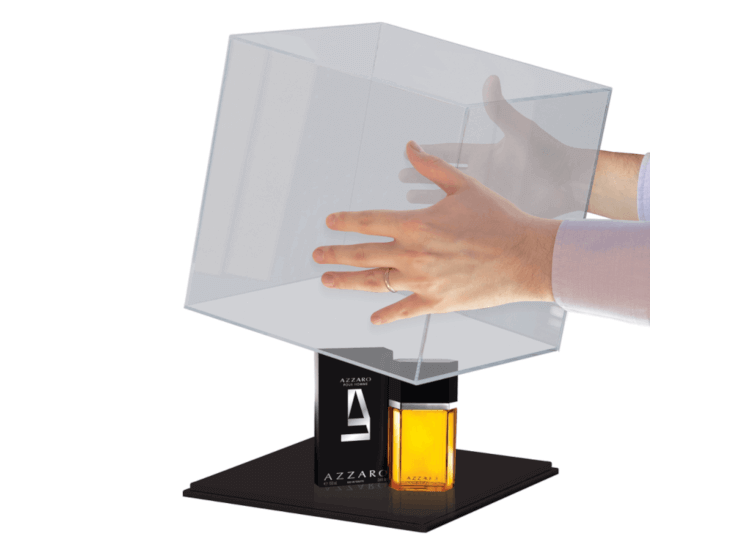 Increase the perceived quality and scarcity of certain products by raising them on plinths and adding museum-like lighting. This will reduce the perception of risk factors associated with a large purchase.
Luxury visual merchandising tips:
Single-item displays establish the brand on show as being unique and not mass-produced.
Display cases denote a secure area, implying the value and desirability of the displayed products.
Spacious displays suggest prestige, in contrast to cluttered displays which hint at a bargain-hunter environment.
Using heavier and more expensive display materials suggest a higher quality of goods, triggering a value perception in the customer. Use materials like marble, glass, metal and wood.
Luxury Point of Sale Display Supplies
Furthermore, consider using acrylic standoff signs. They're popular for use in high-end stores, as they add a luxurious, high-quality aesthetic wherever they're placed.
Source your displays from a limited number of suppliers. This way, they will be familiar with your brand, helping to maintain consistency in brand control and production quality. This approach can also reduce costs overall, and provide better opportunity for custom displays [4].
The future of luxury merchandising: how to adapt
'Luxury brands must acknowledge that their entire industry has changed from what it once was, and they must find the best ways to accommodate their current clientele' - Mary Turner [5].
Millennials and Gen Z are reportedly contributing to 'virtually all' of the luxury sector annual growth [6]. These generations, however, have different desires to older shoppers. Therefore, luxury businesses must adapt in order to cater to both current and new consumers.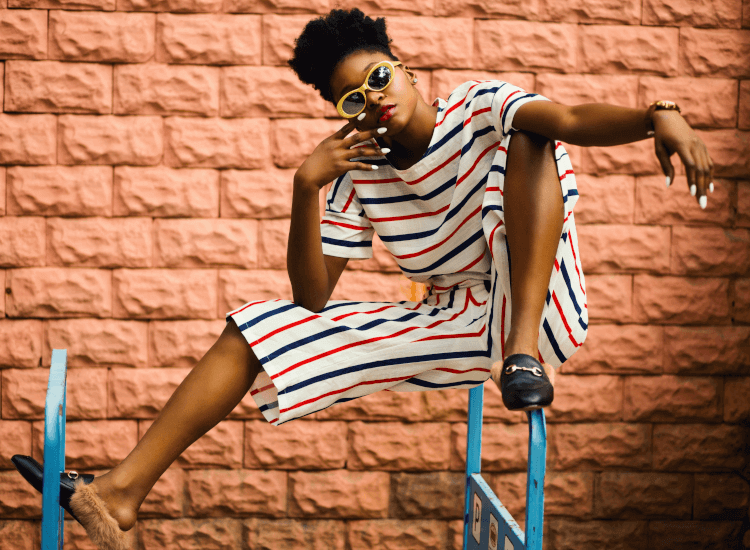 Despite the traditional understanding that luxury brands tend to carry products which are 'timeless', or able to age well, it has been found that millennial luxury shoppers are far more driven by trends and brand logos than older generations.
In contrast, it has also been found that Gen Z consumers are more 'individualist', wanting purchases to convey their unique personality (Bain study, 2018).
To remain competitive, luxury brands will need to re-evaluate their target market. Then consider how to meet their varied needs and expectations.
Combine the benefits of online and offline retail to sell luxury items
One way your luxury brand can embrace the future of luxury retail is by using digital displays in store. A digital tablet or kiosk could be set to display stock levels, available product sizes, bespoke adjustments, related products and more.
This way, shoppers get the full atmospheric in-store experience, while being able to access all the benefits of online shopping.
The head of sales strategy for Porsche Design at Harrods reported an 'immediate upturn in footfall and sales' after installing digital screens [7]. This is a great real-world example of how using these screens can work in a luxury environment.
Digital Displays for a Luxury Retail Experience
Finally, make your products and displays safe and secure by using security locking cables and product tethers when displaying expensive products.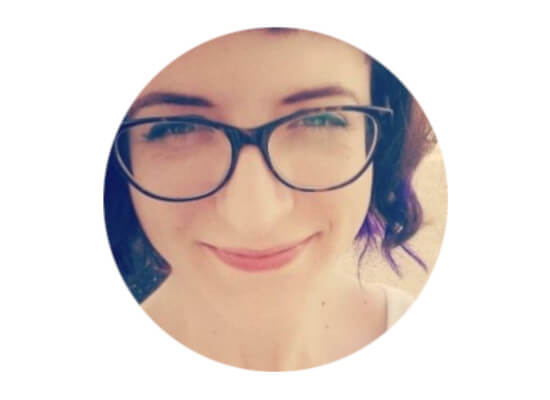 Kira Swales
Kira Swales is a copywriter for UK POS. Kira has nine years' experience in e-commerce and copywriting, with a background in retail. She enjoys researching topics in depth in order to provide readers with the latest information on point of sale merchandising. Read more of her comprehensive guides in our
Knowledge Hub
.
References
1. Logkizidou, Gotsi and Andriopoulos, 'Unpacking the Influence of Merchandise Display Cues on Luxury Brand Perceptions and Luxury Brand Purchase Intentions', British Academy of Management Conference Proceedings (2013).
2. Logkizidou, Maria. 'The Impact of the Visual Merchandise Display on Consumer Purchases of Luxury Brands: The Moderating Role of Cultural Capital' (PhD Thesis, Cardiff University, 2016).
3. Logkizidou, Maria 'Why Museological Merchandise Displays Enhance Luxury Product Evaluations: An Extended Art Infusion Effect', Journal of Retailing, Volume 95, Issue 1 (March 2019), pp. 67-82.
4. Meauzé, Nicolas, ProcureCon Marketing Conference (2013), cited in 'Preventing the erosion of your luxury beauty brands: choosing the right production model for point-of-sale materials' ProProcure, 2015.
5. Turner, Mary M., 'Evaluating the Perception of Luxury Brands in Today's Marketplace and the Impact of the Digital Age on these Brands' (Marketing Undergraduate Honors Thesis, University of Kansas, 2016), p.25.
6. D'Arpizio, Levato, Prete, Del Fabbro and de Montgolfier, 'The Future of Luxury: A Look into Tomorrow to Understand Today', Bain, 10th January 2019.
7. Cheston, Guy, 'Digital screens within a luxury environment by Harrods', Annual Retail Marketing Conference (February 2013), POPAI, Boxfile.