Selling luxury items with luxury goods marketing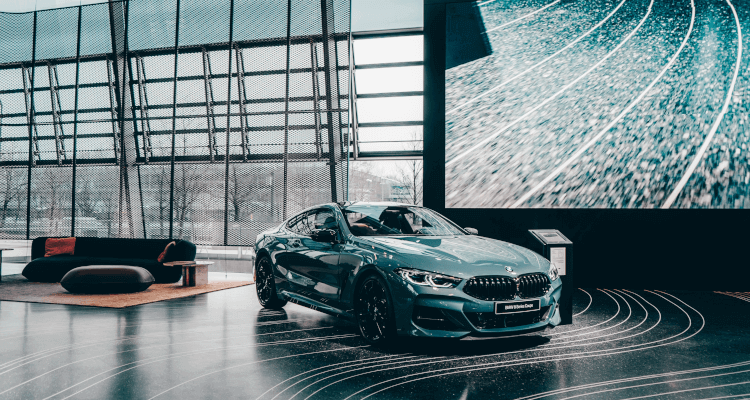 How to sell luxury items with a luxury point of sale display
You may remember the academic findings we discussed regarding luxury product marketing in our previous article, How to create a luxury experience at the point of sale. Here, we discussed luxury merchandising and established that the materials, trimmings and style employed in your visual merchandising displays can significantly impact the customer's perceptions of brand and product quality. As a result, an important lesson is to not spare expense with your point of sale displays, as wealthy customers are sure to know the difference!
Other aspects of POS which affect a customer's perception include layout, colour, cleanliness and clutter, quality of fixtures, and thematic décor.
For a brand to make a good enough impression on the consumer to convince them to part with their cash and begin to build an ongoing customer relationship, the brand must appear to be reliable and trustworthy.
This highlights the importance of consistent luxury branding and luxury retail merchandising throughout the business, including all in-store and online branches.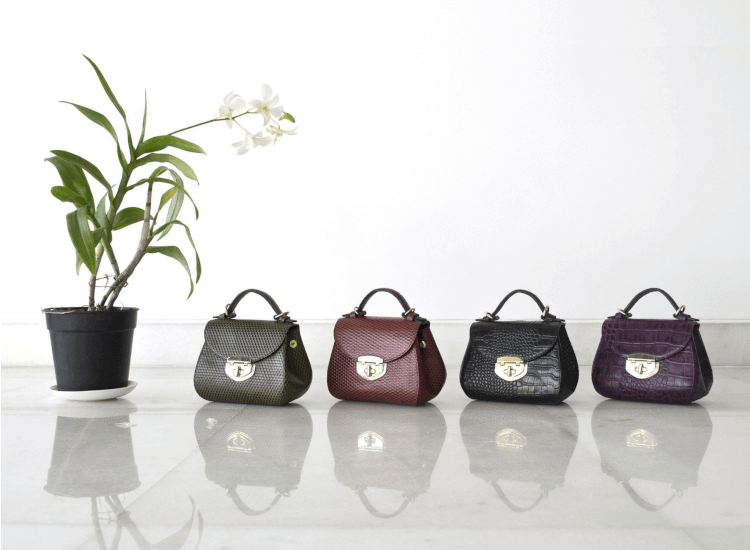 Bespoke products and services can benefit from having bespoke merchandising displays and point of sale accessories made to match them.
Luxury product marketing displays

Discussing POS spend in regards to luxury retail, N. Meauzé (leader of Pernod Ricard) explains the advantages of centralised production of luxury point of sale displays. He says that using a 'limited number of trusted suppliers who know and understand the brand' helps companies to maintain good brand control and production quality [1].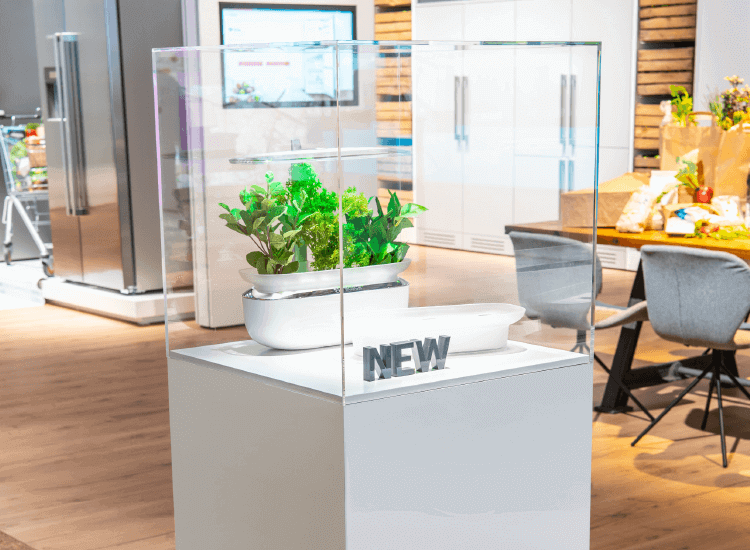 Meauzé also points out that having an ongoing relationship with minimal trusted suppliers can also reduce costs through negotiating discounts on bulk buys, and help to maintain "clear spend visibility and, hence, good financial control".
This kind of centralised mass-production method for luxury point of sale displays will not only ensure consistency at the point of sale, but also gives more potential for custom displays, such as having all surfaces made in your brand colours.
The ideal POS materials and store layout depend on what exactly you are selling, and what portion of the market you are targeting.
For example, a bespoke, high-end accessories company may target young people and wish to present an image that is sleek, fashionable and highly creative. This company might benefit from having their retail shelving or display plinths made from colourful neon acrylic to suit either their branding or their current big promotions or lines.
A business that specialises in luxury spa treatments, on the other hand, may wish to have a more natural and rustic sort of theme and this ought to be reflected in the branding of their luxury point of sale display stands and sign holders.
For a more traditional, natural or classic appearance when selling luxury items, displays manufactured from wood, stone and wicker can be very popular, such as wooden ladder shelving.
Whatever display type or material is used, however, the most important factor is whether a company is able to confidently and consistently carry their design throughout the store, other branches and online in order to create a reassuring sense of cohesiveness and reliability.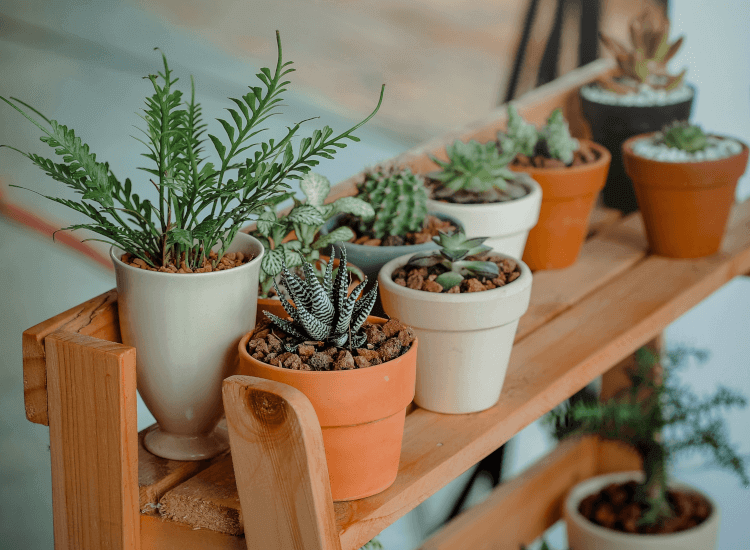 How to sell luxury items with luxury goods marketing
As previously mentioned, when selling luxury items, marketers need to infuse their advertising with experiential values, rather than the basic characteristics of a product. This is particularly true when it comes to writing the marketing copy, ranging from longer, text-based marketing, to posters and web banners.
While marketing copy is always highly driven by the use of adjectives, abstract nouns (such as 'elegance' or 'prestige') are often heavily used in luxury advertising too.
This is because they can be used to describe the feelings, experiences and status that we want the consumer to associate with our brand.
Words associated with luxury brands:
Timeless
Classic
Prestige
Elegance
Unique
Tailored
Sophistication
Modern
Quality
Signature
Exceptional
Exclusive
Unrivalled
Masterpiece
Precious
Luxurious
You will notice that you are less likely to see abstract nouns used in necessity goods marketing. This is because the average shopper wants to know the physical and practical qualities of a product and whether it will fit the job they need it for. Conversely, the extremely affluent are less concerned with the specifics of a product, and more interested in how it will make them feel or appear.
You can use this list of words associated with luxury brands as inspiration when planning your luxury retail strategy and preparing signage and literature for use at your point of sale when selling luxury items and services.
A note on negative keywords: Advertising online can cost a lot of money, especially if the value of your goods is particularly high. Due to this, you want to ensure that the people who see and click on your ads are the same people who are likely to buy from you. Therefore, as well as using what are called "positive keywords" in your online ad copy, you should also consider using 'negative keywords'.

With negative keywords you can exclude your ads from showing up in results for certain terms, such as 'free', 'cheap', 'low-cost' or 'disposable'. This will ensure that people searching for a cheap deal are not going to click on your ads. Filtering your audience this way could save a fortune on pay-per-click advertising and see conversions increase.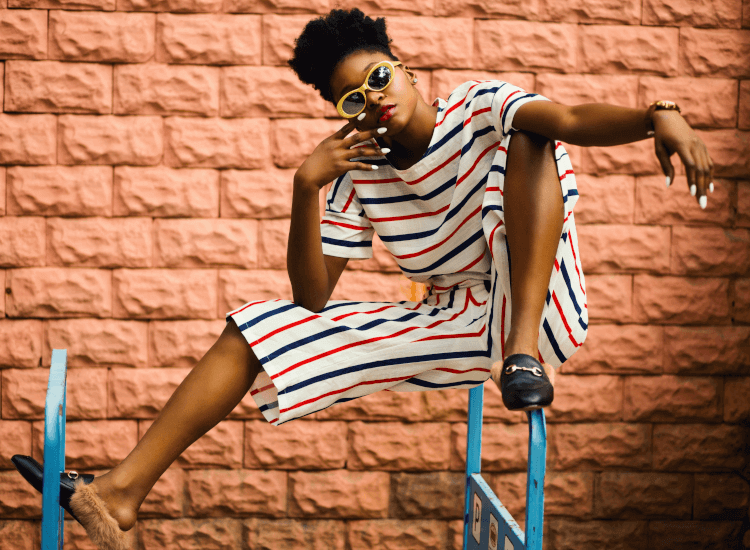 Reports show that millennial luxury shoppers are far more driven by trends and brand logos than older generations
The future of luxury: how to adapt
'Luxury brands must acknowledge that their entire industry has changed from what it once was, and they must find the best ways to accommodate their current clientele' - Mary Turner [2].
Generations Y and Z are the largest growing populations in the world and these generations are reportedly contributing to 'virtually all' of the luxury sector annual growth [3]. This is easy enough to believe when you consider that Gen Y and Z account for nearly 50% of Gucci's total sales [4].
A 2019 Shopify article by Andrea Wahbe discusses reasons why this group is an important demographic to consider when marketing luxury goods and services. Wahbe reports that 'since millennials are waiting longer before starting families, they can more easily cash in on their growing spending power' [5].
Millennials and Gen Z consumers have different desires from their shopping experience than older shoppers, however, and therefore luxury businesses must adapt in order to cater to both current and new consumers.
Trends vs uniqueness
As previously mentioned in Part One, luxury brands tend to carry products which are 'timeless', or able to age well. Despite past successes, this sales tactic may need to be updated, as it has been found that millennial luxury shoppers are far more driven by trends and brand logos than older generations.
In contrast, it has also been found that Gen Z consumers are more 'individualist', wanting purchases to convey their unique personality (Bain study, 2018).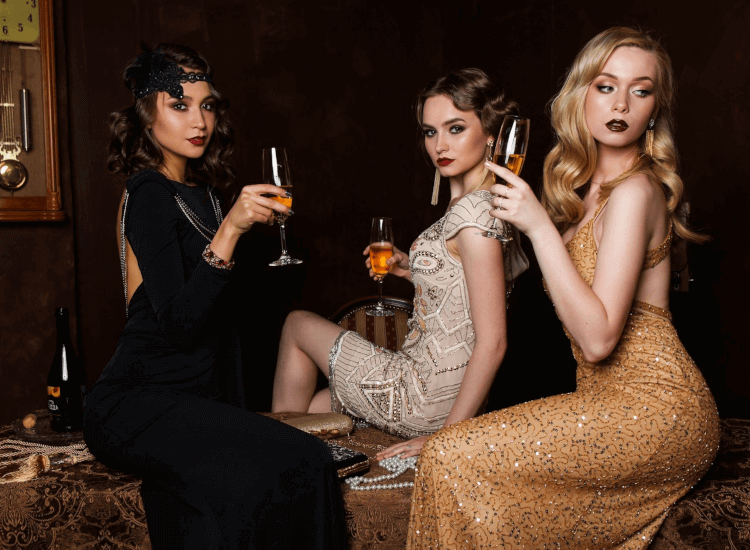 In order to stay ahead, luxury brands will need to revamp their ideas about who their target market is and how to meet their contrasting desires and expectations.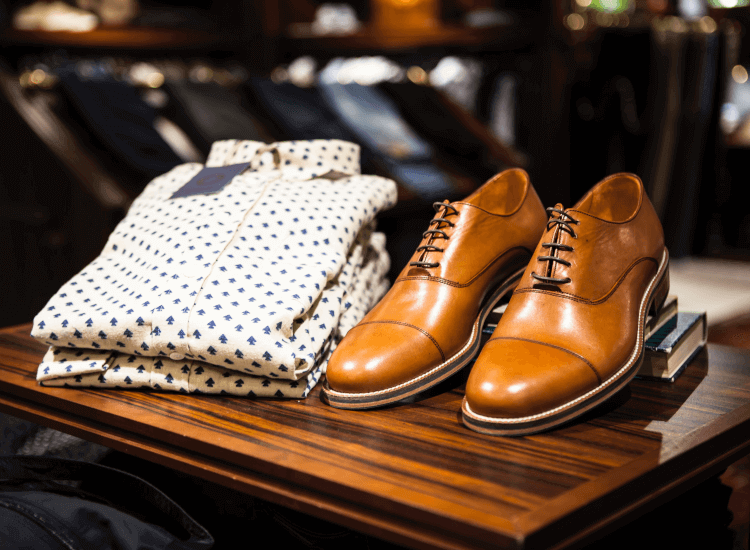 Social and environmental factors
Whether you consider it a trend or a genuine societal shift, younger shoppers are also now far more driven by socially and environmentally conscious products and practices, as well as wanting a wider range of cultural and size preferences to suit diversifying communities.
The increase in importance of these social and environmental factors may be linked, at least in part, by the rise of social media and 'virtue signalling'.
In a culture increasingly concerned with social justice and climate change, these attributes are becoming more and more linked to reputation and status. Therefore, luxury companies that highlight their ethical practices within their luxury goods marketing are more likely to become the first choice for the younger luxury shopper.
Combine the benefits of online and offline retail
One way your luxury brand can embrace the future of luxury retail is by using digital displays in store. A digital tablet or kiosk could be set to display stock levels, available product sizes, bespoke adjustments, related products and more.
This way, shoppers get the full atmospheric in-store experience, while being able to access all the benefits of online shopping.
Louis Vuitton has successfully adapted to industry changes and modernisation by offering complimentary delivery for products bought in store. Not only does this make the shopping experience more streamlined for their customers, it also gives the customer an added incentive to enter the store, which gives them a higher likelihood of engaging fully with the brand experience.
Digital displays for luxury retail
Conclusion
Luxury brands need to work hard to retain their appeal to the wealthiest consumers and continue selling luxury items, however, the steps required are fairly straightforward.
Firstly, give each customer an individual experience. Make them feel special and catered to before, during and after their purchase to ensure they feel they are receiving a true luxury shopping experience.
Tweak your luxury goods marketing copy and imagery to ensure you are emphasising experiential values and abstract concepts over concrete benefits.
Ensure that your point of sale is neat and tidy, with consistent branding reflected in the choice of display materials. Plan your merchandising displays with an artistic, museological style to emphasise the unique value of each product and enhance consumer perceptions.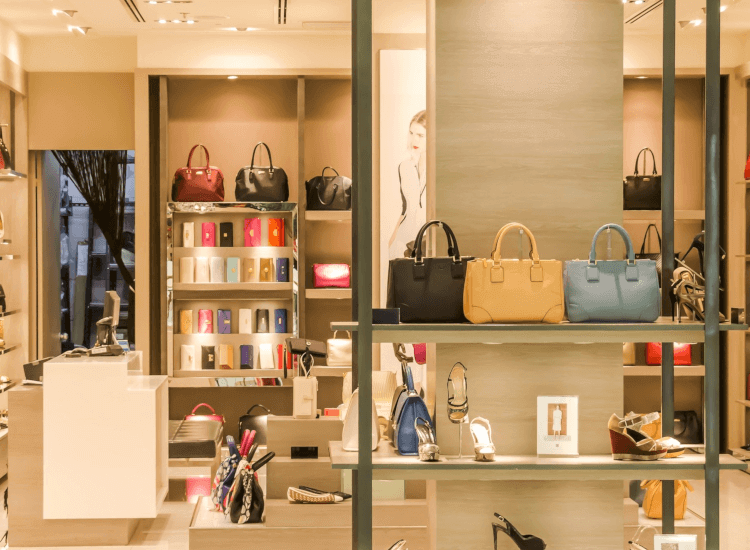 Finally, and perhaps most importantly, high-end brands must concede to the changing face of luxury retail and embrace the behaviour and desires of the younger generation of luxury shoppers, with a cohesive relationship between online and offline presence and services.
Luxury point of sale displays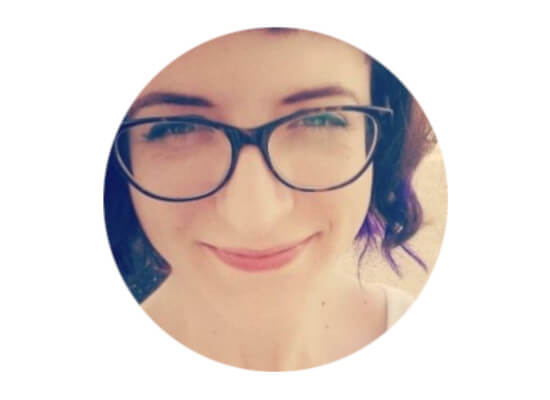 Kira Swales
Kira Swales is a copywriter for UK POS. With over six years' experience in e-commerce and copywriting, and many years in the retail sector, Kira loves to take a deep dive into topics in order to provide readers with the latest research in point of sale and merchandising. Read more of her in-depth guides on POS in our
Knowledge Hub
.
References
1. Meauzé, Nicolas, ProcureCon Marketing Conference (2013), cited in 'Preventing the erosion of your luxury beauty brands: choosing the right production model for point-of-sale materials' ProProcure, 2015, https://www.slideshare.net/edwigeriou/luxury-beauty-brands-pos-production-models [accessed 25.11.2019].
2. Turner, Mary M., 'Evaluating the Perception of Luxury Brands in Today's Marketplace and the Impact of the Digital Age on these Brands' (Marketing Undergraduate Honors Thesis, University of Kansas, 2016), p.25.
3. D'Arpizio, Levato, Prete, Del Fabbro and de Montgolfier, 'The Future of Luxury: A Look into Tomorrow to Understand Today', Bain, 10th January 2019, https://www.bain.com/insights/luxury-goods-worldwide-market-study-fall-winter-2018 [accessed 25th November 2019].
4. Primo, Diane 'What Can Luxury Brands Learn From Gucci About Millennials?', Forbes, 2nd November 2018, https://www.forbes.com/sites/forbesagencycouncil/2018/11/02/what-can-luxury-brands-learn-from-gucci-about-millennials/#2159b0d55e5b [accessed 25th November 2019].
5. Wahbe, Andrea, 'Millennials are Changing the Face of Luxury Ecommerce', Shopify, July 18th 2019, https://www.shopify.com/enterprise/luxury-fashion-ecommerce [accessed 25th November 2019].