Wicker display baskets
What type of counter display baskets do you have in stock?
At UK POS we stock a varied selection of counter display baskets in different styles. These include shallow display trays, display baskets with handles, and angled display baskets which all look great on shelving and tabletops.
Do you supply a wicker display stand with multiple tiers?
Absolutely, a tiered wicker display stand is a fantastic way to display multiple corresponding items vertically, saving space around your business. We also do a floorstanding wicker display stand which, when used alongside counter display baskets, helps to create cohesive branding in your store or cafe.
What products should I present in wicker display baskets for shops?
Wicker display baskets and trays are a highly popular form of display for a huge range of businesses. They look great in cafes, bakeries and food shops for presenting food products, often used as a bread display basket. They also add a beautiful rustic aesthetic to retail stores and spas.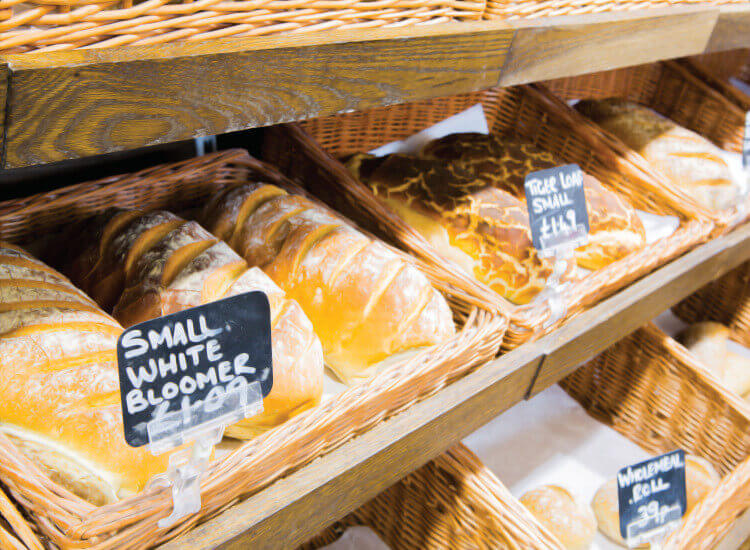 Use ticket holders with chalkboard tickets on wicker display baskets for an attractive bakery display
How do retail display baskets differ from crates?
Our retail display baskets are typically made from wicker, making them lightweight and ideal for countertop use. These wicker display baskets are easy to move around and light enough to clean and rearrange regularly. Our crates, on the other hand, are typically bigger and heavier, ideal for clustered floor or window displays.