Use Customer Personas To Create Targeted POS Displays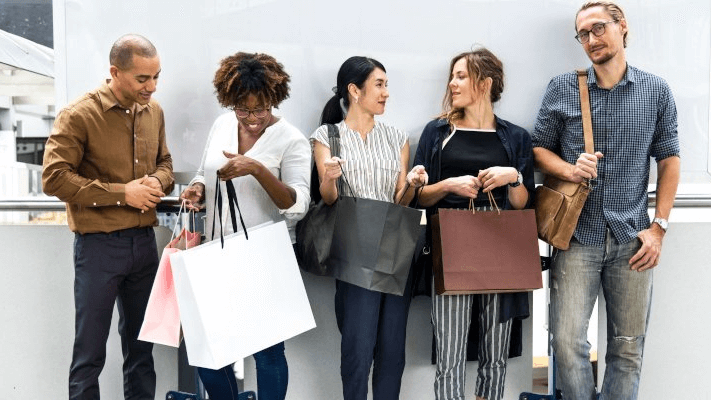 Why do I need to understand customer personas?
Today's shoppers are more sophisticated and savvy than ever before. We are bombarded every day with adverts, whether it be on the radio, on billboards, on television or as we browse online, resulting in it only getting more difficult to captivate audiences. So how can you strike a chord with customers, persuade them that your in store displays are worth paying attention to and then convince them to make a purchase?
First, you'll need to have an understanding of how your customers shop, by gathering information about the different types of consumer behaviour. You can then use this information to construct customer personas, which are semi-fictional archetypes of your target customers. You should have your customer personas in mind when you design any type of marketing material or displays.
General UK consumer behaviour trends
Let's take a look at the behaviour of consumers as a whole. There has recently been a shift towards experience-based shopping, due mainly to the rise in Internet shopping.
This has forced physical retail stores to rethink how they can adapt to attract new customers.
Many retailers now have a presence both online and offline, so why would customers need to go in store if they can buy the same products online from the comfort of their own home?
It is for this reason that businesses are shifting their approach from product centred to experience centred.
For every £1 spent in the UK [1]:

39p is spent in food shops
12p is spent on household goods
9p is spent on fuel
32p is spent everywhere else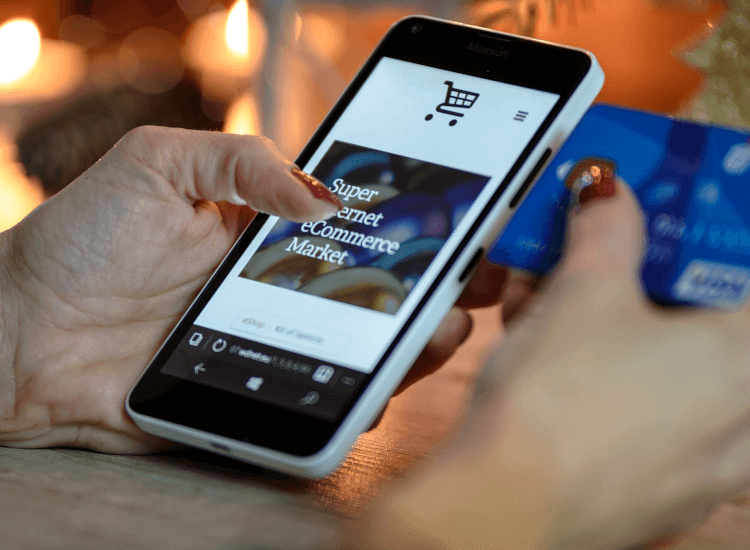 Offline vs online shopping habits
According to data collected by Whistl, 51% of British people said that they tended to spend more when making an online purchase compared to just 39% who said that they spent more in store [2]. This sort of information could have high street retailers quaking in their boots, but it presents an opportunity. By knowing how your target market typically behaves when they shop in store, you can use the correct point of sale displays to convert browsers into buyers.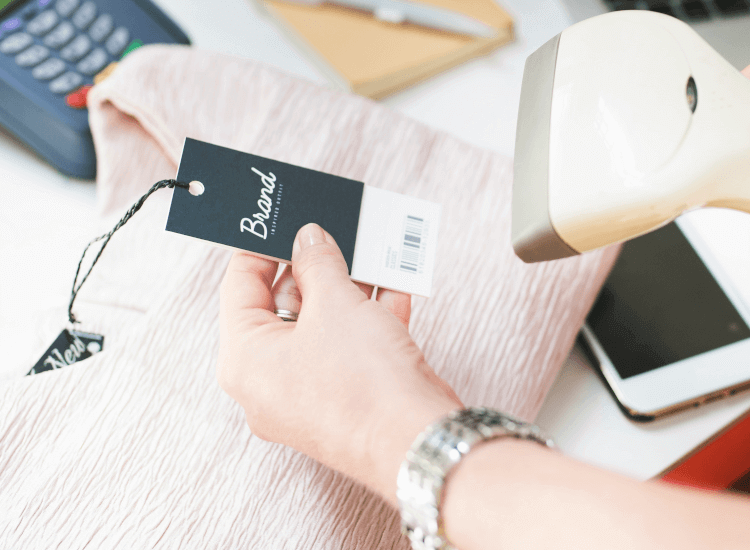 Consumer loyalty
Most people have shops that they buy from on a regular basis, such as their local supermarket, but old attitudes towards brand loyalty for luxury and non-essential items are fading. Research from Santander shows that 'consumer loyalty has weakened due to increased mobility and easy accessibility to product information.' Thus, consumers are increasingly shopping around for the best deals and many stores are offering loyalty schemes to keep their customers [3].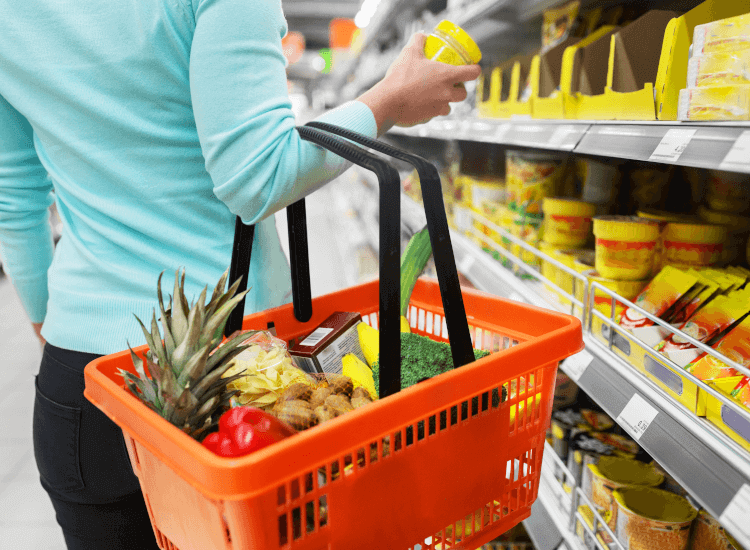 Spending patterns
Data published by the Office For National Statistics for January to March 2019 tells us that the clothing, footwear, food and non-alcoholic beverage sectors are growing faster than furnishing, household equipment, restaurant and hotel sectors, which are actually seeing their industries shrink [4]. This indicates that the UK is spending less on expensive dining out and drinking options, preferring to spend more with supermarkets and leave a little extra for clothing and footwear.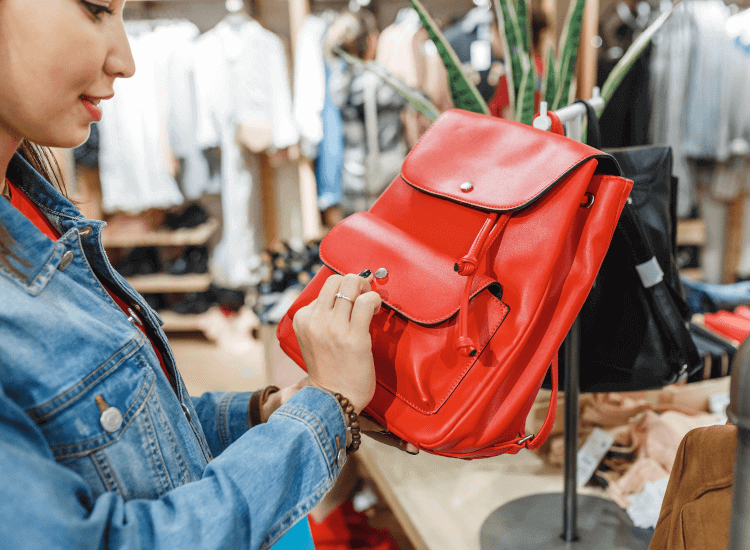 What do shoppers value about a store?
CM-Brand found that "when it comes to the in store shopping experience, two attributes were rated highest by UK shoppers – sales associates' deep knowledge of the product range (60%) and the ability to see and touch the product before purchasing (45%)" [5]. Think about how your point of sale displays can reflect these shifts in consumer behaviour and expectations, whilst also still considering the many differences that exist between your customers.
Ethical and environmental practices also play a huge role in how your brand is valued by consumers. 60% of under 35's say that concern for the environment will be more important to them in the next 5-10 years, so your brand's ethical practices are definitely something you should consider including in your point of sale displays [6].
Exploring customer personas
Now we've taken a look at the direction that the retail industry is going in, we can start to narrow down your customer base to a set of customer personas. There has been a lot of research carried out over many years about the different types of shopper, so it's easy to get lost in the confusion of marketing buzzwords and statistics.
It's important to understand that your retail store may be catering to more than one, if not all, of these personas. Therefore, you will need to use a combination of visual merchandising techniques to attract and retain each buyer segment. To make it easier to digest, we've narrowed our research down to form six customer personas: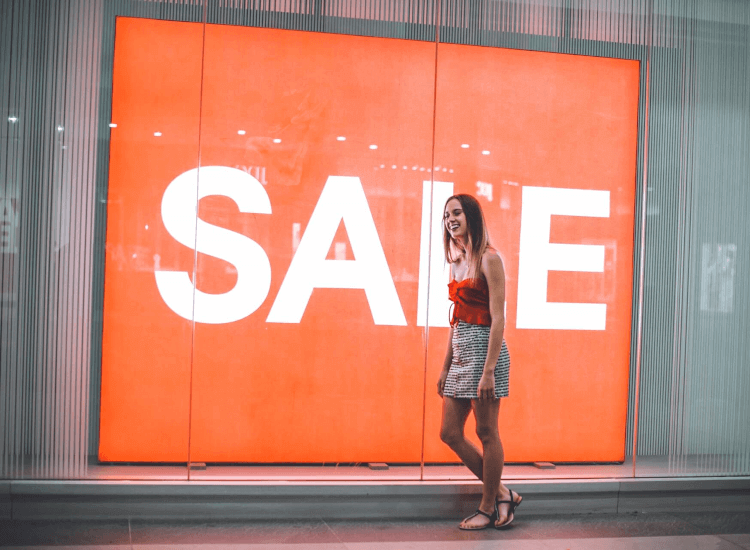 1. Bargain hunters
The bargain hunter is always on the lookout for the best deal and has very little brand loyalty. You cannot rely on them to buy from your store again regularly, as they will buy from the shop that has, what they perceive to be, the best value for money. They are likely to wait for seasonal peaks, such as Black Friday, before making their purchases in order to secure the best price.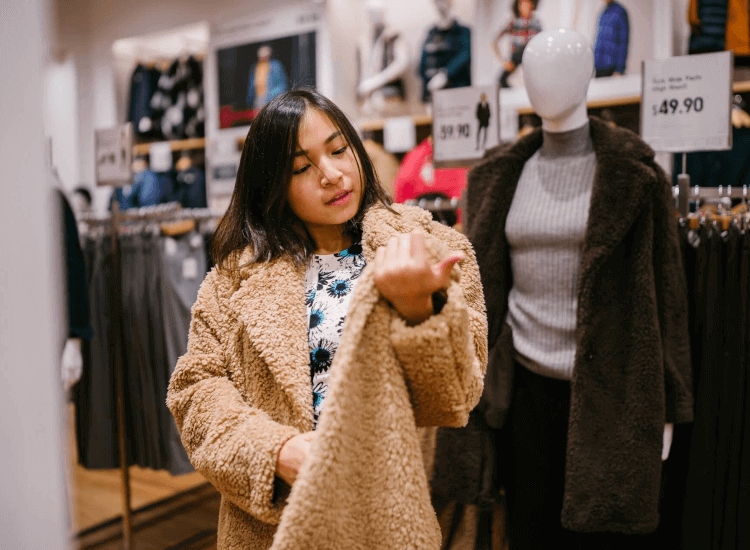 2. Impulsive buyers
The impulsive buyer loves bundled, low value products and often makes snap decisions to buy in store. In store marketing targeted at increasing impulse purchases works particularly well for younger, more educated, 'opportunistic' consumers as they are more likely to consider new brands that were brought to their attention, compared to older customers [7].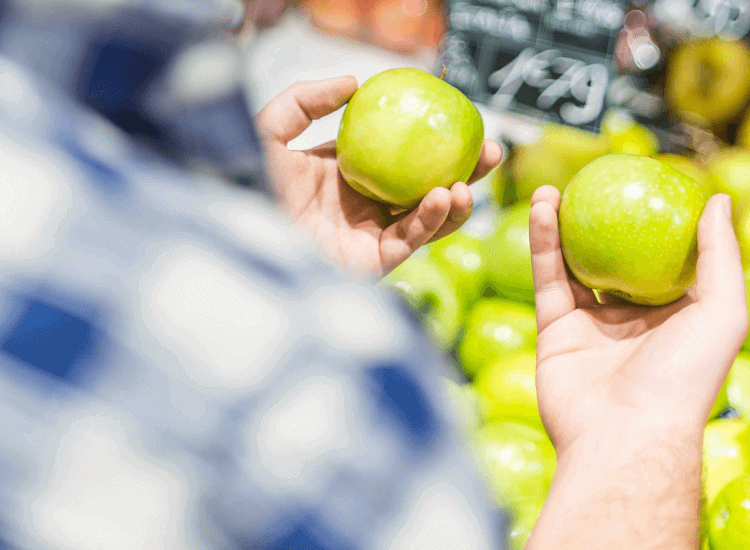 3. Comparison experts
This type of shopper will have done their research before even going out to the shops, or will be looking for a lot of product information in store that they can use to make an informed buying decision. Comparison experts are generally not persuaded to buy by aspirational images or sale items, and are instead focused on the price and functionality of the product.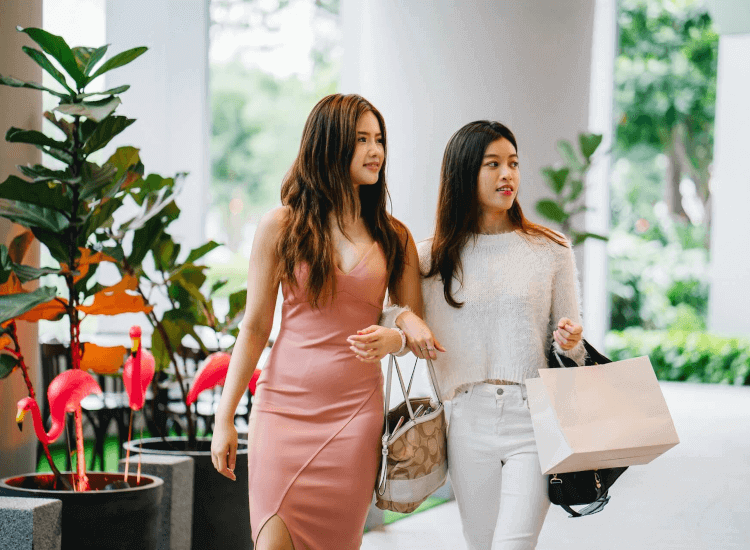 4. Social shoppers
Social shoppers are typically those who like to spend time doing a bit of 'retail therapy'. They are not necessarily looking to make a big purchase each time they shop. This type of shopper is usually very active on social media and often shares images of products they have bought, helping brand recognition.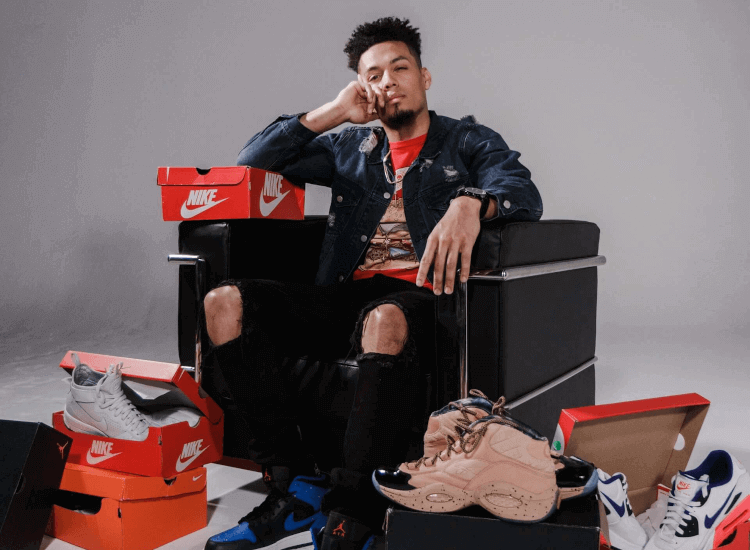 5. Brand loyalists
The brand loyalists are shoppers who know exactly what they like. A great example of a brand loyal customer group are Apple customers, where brand loyalty among customers hit 90% in the first quarter of 2018 [8]. This shopper type is attracted to aspirational lifestyle imagery.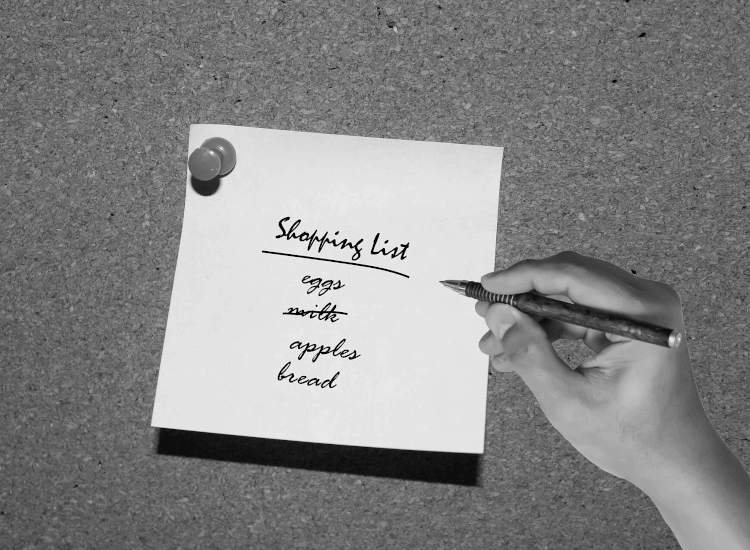 6. Organised shoppers
Organised shoppers know exactly what they need from each shop and like to get in and get out quick! They often come prepared with a list, strict budget and are not easily persuaded by subliminal advertising messages. Think of organised shoppers as the opposite of impulsive buyers.
How can I work out which customer personas apply to my business?
This totally depends on the type of business you are operating, as well as the products or services you are trying to sell. It's up to you to examine the products you sell and the ethos behind your brand, to determine who your target market (or markets) are.
If you run a luxury boutique clothing store, then you are most likely targeting brand loyalists or social shoppers, however if you run a discount supermarket, then you are more likely to encounter bargain hunters and organised shoppers. Technology retailers are most likely to be selling to comparison experts, whilst high street chains offer great opportunities to target impulsive buyers.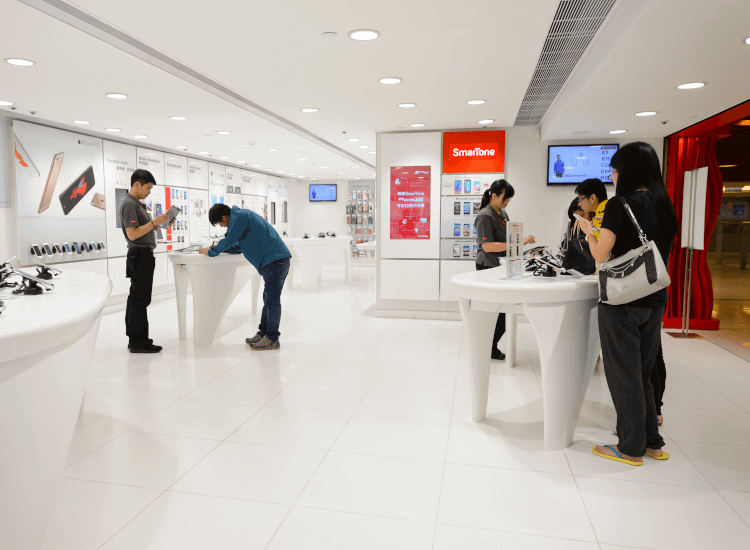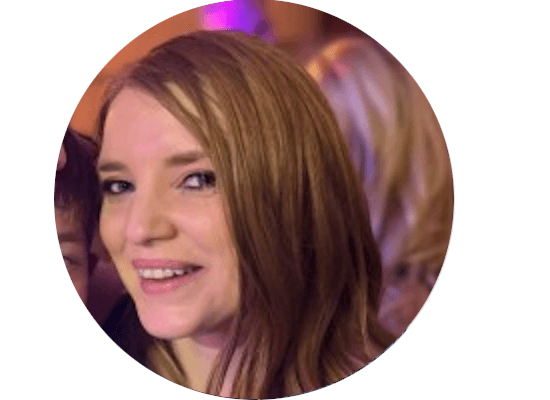 Alysha Bennett
Alysha is a copywriter at UK POS, with experience working in B2B and B2C companies, as well as with charities. She has been researching consumer and retail trends to assist retailers in implementing effective point of sale materials into their own businesses for eight years.
References
1.
'Consumer trends, UK: January to March 2019',
Office For National Statistics
, 2019, retrieved from: http://tiny.cc/6mgthz.
2.
'Online vs Offline Shopping',
Whistl
, September 2018, retrieved from: https://www.whistl.co.uk/news/online-vs-offline-shopping.
3.
'United Kingdom: Reaching the Consumer',
Santander
, 2019, retrieved from: https://en.portal.santandertrade.com/analyse-markets/united-kingdom/reaching-the-consumers?&actualiser_id_banque=oui&id_banque=44&memoriser_choix=memoriser.
4.
'Consumer trends, UK: January to March 2019',
Office For National Statistics
, 2019, retrieved from: http://tiny.cc/6mgthz.
5.
'Brits' Buying Habits and Behaviours Marketers Need to Know',
CM-Brand
, retrieved from: https://cm-brand.co.uk/news/brits-buying-habits-behaviours-marketers-need-know-infographic/.
6.
'Shoppers Of The Future: Future-Proof Your Business Now To Win With Shoppers In 2025',
IGD
(2018), retrieved from: https://www.igd.com/Portals/0/Shoppers-of-the-Future.pdf.
7.
Chandon, Hutchinson, Bradlow & Yang, 'Does In-Store Marketing Work? Effects Of The Number & Position Of Shelf Facings On Brand Attention & Evaluation At The Point Of Purchase',
Journal of Marketing
, Vol. 73 (November 2009), 1–17.
8.
'Report: Apple iPhone brand loyalty hits 1 year high, far outpacing Samsung, LG, Motorola',
Stark Insider
, April 2018, retrieved from: https://www.starkinsider.com/2018/04/apple-iphone-brand-loyalty-1-year-high-samsung-lg-motorola-report.html.