Why are logos important for in-store marketing?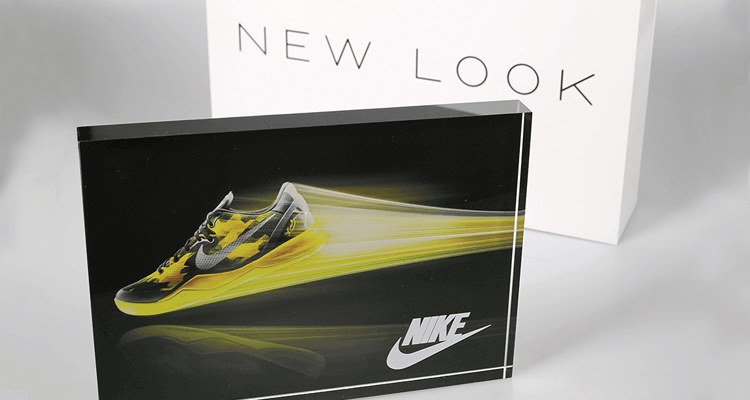 The importance of logo displays in-store
Part One of this article explained what POS branding is and why building brand awareness is a crucial consideration for businesses. We also explained how company logo signs are the quickest way to define your brand and make it memorable for consumers. Now, in Part Two, we will provide some specific guidelines on how to go about designing your logo and incorporating it into your bespoke point of sale displays.
Why is it important to have a logo in business?
A well-designed brand logo is so important to business, as it provides instant brand recognition, visual consistency, and conveys to customers that a business is trustworthy and professional. Use bespoke branding to create company logo signs and branded displays that reinforce your brand image.
How customers interpret logos
As discussed in part one, consumers can interpret images much faster than text, and this makes logos a great way to reinforce faster brand recognition in consumers. In addition to this, a logo forms a strong part of corporate visual identity (or CVI).
'The logo acts as a badge of identification, as a mark of quality and as a way to increase a company's reputation.' - N. Hynes [1]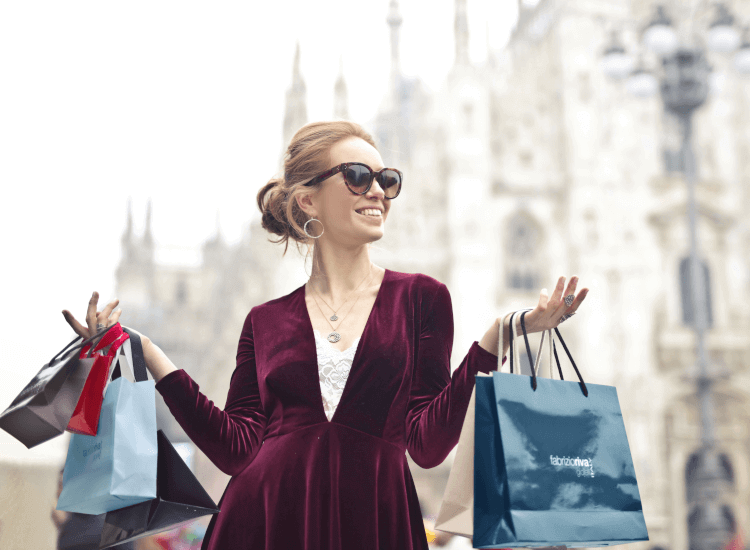 Logo colours are an important part of the recognition and recall process, as colour enhances memory and can elicit different emotional responses. For example, the red and yellow used in the McDonalds "M" logo is quite distinctive and now instantly brings fast food to mind, provoking a hunger response in viewers. Therefore, use of logo colours in point of sale marketing will strengthen brand recognition.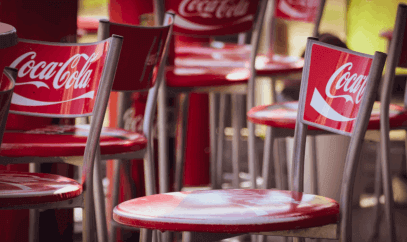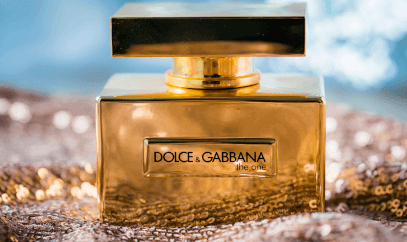 A strong logo can:
Identify the company
Communicate information
Build brand image
Reflect core values
A good logo should be:
Unique
Uncomplicated
Memorable
What to consider when designing a brand logo:
Who is your market and what do they value?
Will it work in different formats and platforms?
What colour schemes are popular in your sector?
What is your unique selling point?
'The corporate identity of a firm should reflect its values, mission statement, strategy and characteristics, and the logo design and colour can be a vital aid in this.'

- N. Hynes
The seven types of logo
1. Abstract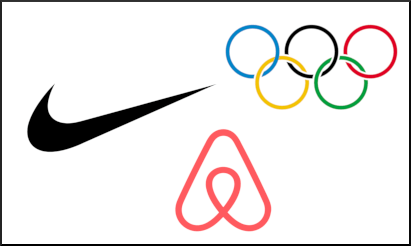 Abstract logos provide an unrestricted opportunity to create a unique symbol which conveys brand messaging.
Consider the Nike "swoosh" which conveys movement and upward motion, or the Olympic symbol which represents five united continents.
2. Mascot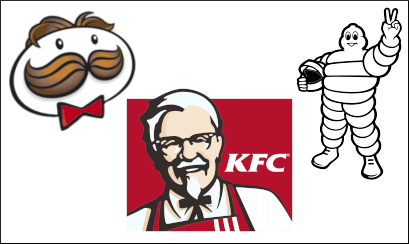 Mascot logos give personification to the brand. Customers respond warmly to characters who provide a fun or familiar face.
This is a popular choice for food companies - think Colonel Sanders of the KFC logo, or Aunt Bessie in the UK.
3. Combination mark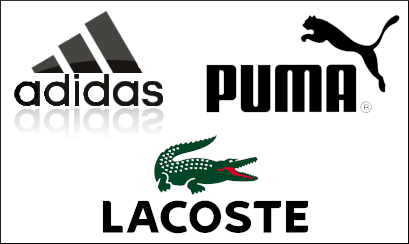 A combination mark is a popular choice for many companies, as it allows them to pair an identifiable image with their brand name.
Using a combination mark may be a good choice for less-established brands who wish to get their name known.
4. Lettermark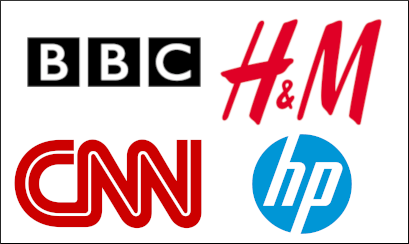 A lettermark, aka a monogram, uses company initials to create a typographical logo. This is even more memorable if the initials create a good acronym. For example, everyone remembers the French Connection UK acronym.
5. Emblem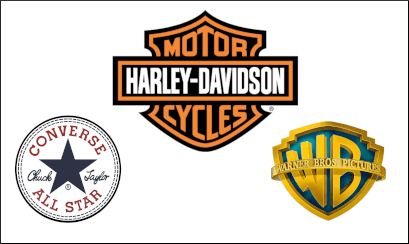 Emblems contain text inside of a symbol. Reminiscent of a national emblem or family coat of arms, they give a classic and traditional appearance, suggesting longevity.
Emblems can, however, be difficult to scale down.
6. Wordmark
A wordmark, also known as a logotype, foregrounds the company name using typography making a strong connection between name and visual identity.
Pick or create a font that fits with your industry and identity.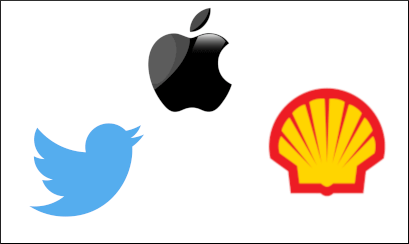 7. Pictorial mark
Pictorial marks, also known as brand marks, are a great choice for companies with brand names that suggest a specific image. Companies such as Apple, Dove and Shell capitalise on their names by using simple images for their logos. It's a no-brainer for marketers.
Pictorial marks are able to convey brand information incredibly quickly with their simple design and will stick out in the memory of a consumer. Many pictorial marks have the added benefit of being easy to add to web pages and social media as a button.
Logos don't always need to be complex and expensively designed. Did you know that the original Twitter logo was first bought as an iStock photo for just $15? The bird design has undergone some redesign and streamlining since then, but the basic bird shape has stuck as their lasting brand mark, used on everything from web pages to printed material, to company logo signs.
Logo display ideas for point of sale marketing
Posters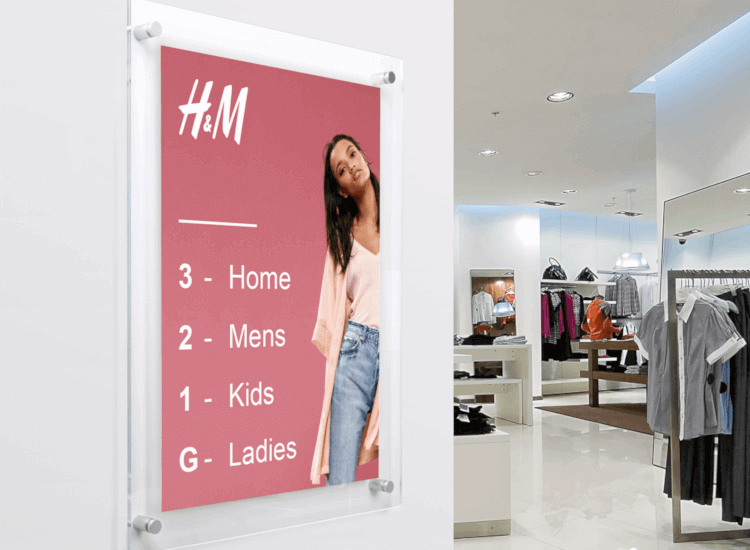 Display customised posters in stores, windows and pavement signs. Promote products and services with printed posters.
Banners and barriers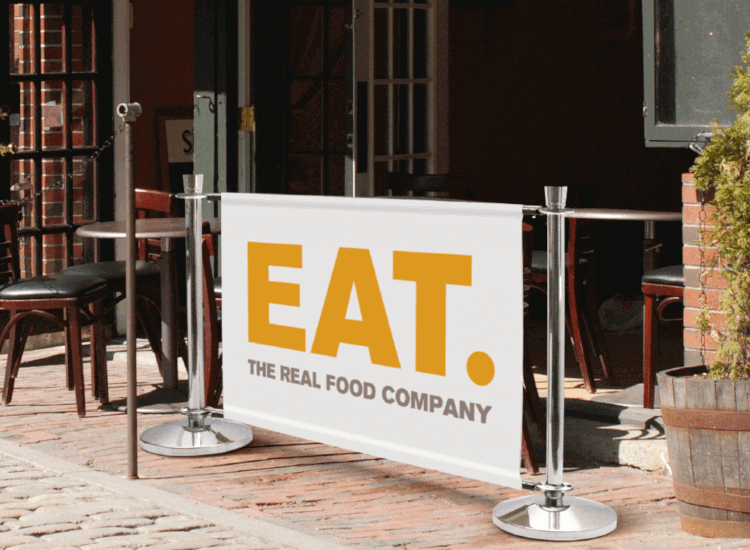 A branded cafe banner or barrier allows for both patrons and passersby to become acquainted with your logo and branding.
Leaflet holders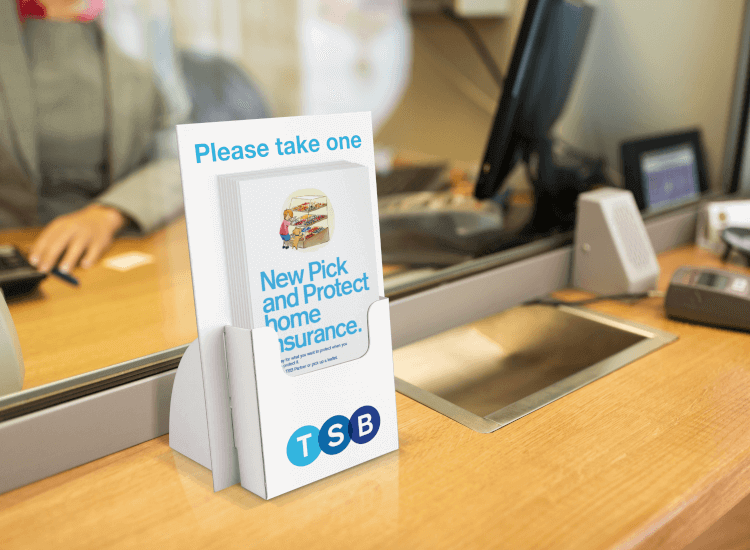 Use branded leaflet dispensers at receptions and checkouts to get your logo and literature seen simultaneously.
Promotional stands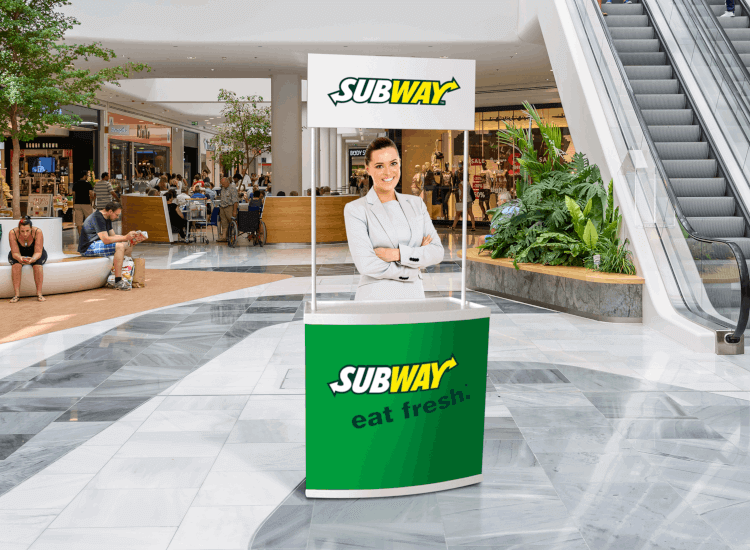 Make your new company or product twice as memorable by offering free samples at a branded stand.
Frames and sign holders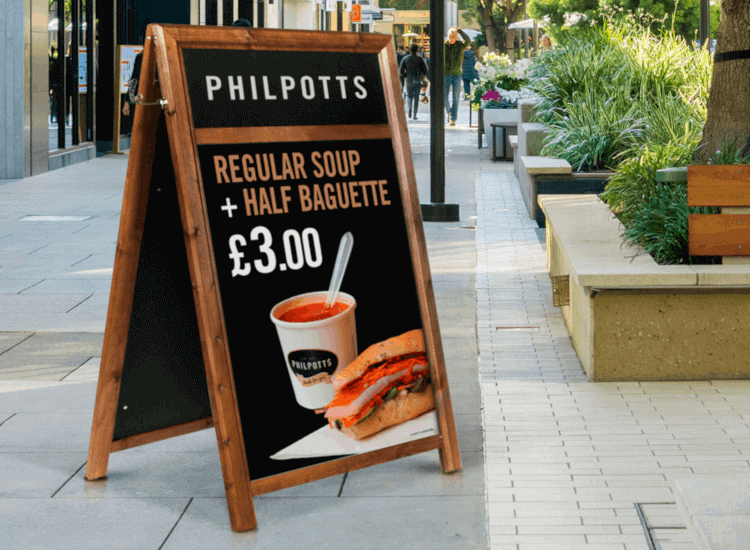 Reinforce your branding by displaying logos on your A board headers, poster frames, leaflet holders and sign holders.
Banners and flags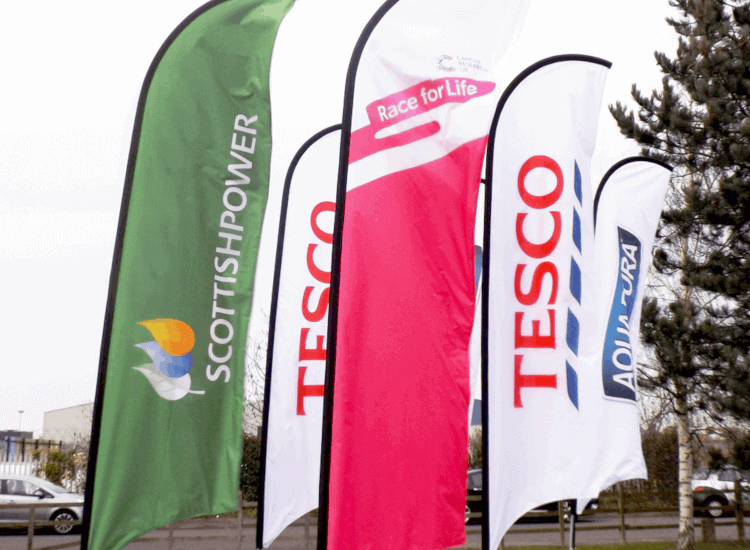 Banners and flags are ideal for outdoor use, such as on forecourts, as they allow branding to be spotted from afar.
Summary
Simplicity is strength. An overcomplicated design is less attractive and harder to remember.
Different types of logo send different messages.
When designing a logo, consider the key messages you need to convey.
Key messages ought to include your industry type and speak to the preferences of your target market.
Consider having bespoke manufacturing and branding carried out to enhance your corporate visual identity throughout your business.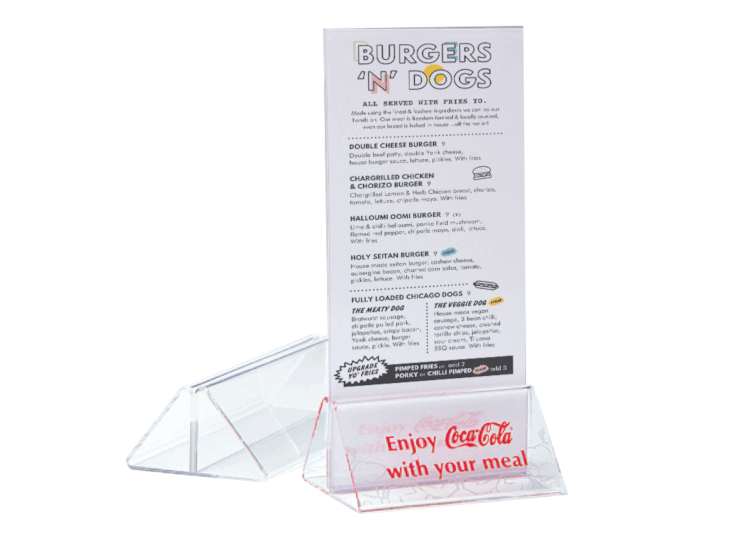 Don't overlook opportunities to incorporate branding at the point of sale. Every aspect of your POS can reinforce brand identity and increase brand awareness, from colour schemes and display materials, to customer service and even employee uniforms.
Click here for more details on how we can help you to create eye-catching and unique bespoke branded marketing materials with custom logo printing for your point of sale.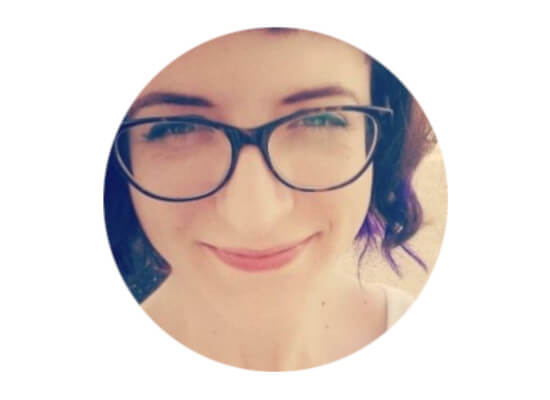 Kira Swales
Kira Swales is a copywriter for UK POS. Kira has extensive experience in e-commerce and copywriting, and spent many years working in retail. She enjoys researching topics in depth in order to provide readers with the latest information on point of sale and merchandising. Read more of her in-depth guides on POS in our
Knowledge Hub
.
References
1. Hynes, Niki, 'Colour and meaning in corporate logos: An empirical study', Brand Management, Vol. 16, 8 (2009), pp. 545-555.