Chalkboard Wooden A Board with Poster Holder
Chalkboard Wooden A Board with Poster Holder for a double sided display
Can be used as both a chalkboard and a poster holder
Thick dark oak wooden frame with rubber feet for added stability
FREE UK mainland standard delivery with this product
Get it by Thursday 18th Jan if you order by 5pm using Express Delivery
Features and benefits of a Chalkboard Wooden A Board with Poster Holder
An A Board is often the first point of sale passing customers will see. The Wooden A Board features a chalkboard and poster panel on either side for versatile double sided advertising. The high quality dark oak frame looks stylish in any business.
What material is the frame made from?
The chalkboard pavement sign has a 65mm thick dark oak frame. The A Board is fitted with brass latches and hinges for easy foldaway storage.
How do I change my posters?
The poster holder has a protective anti-glare PVC cover which you can lift up from the bottom. You can then take the old poster out and insert the new one.
Does the A Board have wheels?
No, the sign has rubber feet to keep it firmly in place.
Can I use this board outside?
Yes, this sandwich board can be used outdoors. However, we recommend that you print onto a waterproof based paper to ensure your print stays looking its best at all times. This A frame with poster is designed to withstand normal weather conditions but both your graphic and product may be affected by strong winds or adverse weather conditions. If you wish to write a message on the chalkboard, we recommend our Liquid Chalk Pens as these will become waterproof after just one hour.
Can I get this product with printed posters?
Yes, this product is also available with custom printed posters. You can purchase the posters separately here. After purchase, we'll send you a link to upload your artwork for printing, or you can design it yourself using our clever online drawing app. Your artwork will be printed on water-resistant PVC to give a great finish and protect your poster from crinkling caused by moisture.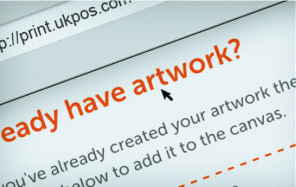 After you've ordered, we'll send you an email with instructions on how to send your artwork to us for printing.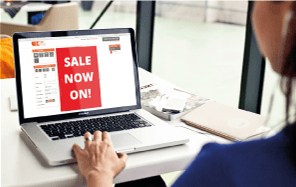 You can upload artwork from your designer, or you can design it yourself using our clever online drawing app.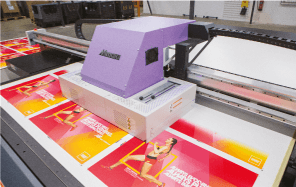 We'll print your artwork on water resistant semi-rigid PVC and will send it along with your products 2-3 days later.
Can I add my company name to the header?
Yes, of course. Select the option above to choose whether you want branding or no branding on the header. Once you have placed your order, you will receive an email with details of how to send your artwork over to us ready for print.
Is the sign double sided?
Yes, the A Board has two sides for a double sided display using it as a poster holder or chalkboard.
Please note, there is a 2-3 day lead time on any printed product.
Dimensions
| Product | Overall Size (cm) W x H | Visual Area (cm) W x H | Header (cm) W x H |
| --- | --- | --- | --- |
| A1 Pavement Sign | 73.5cm x 130cm | 60cm x 84.1cm | 60cm x 15cm |
| A2 Pavement Sign | 55.4cm x 100cm | 42cm x 59.4cm | 42cm x 13cm |
| Product | Weight (Kg) |
| --- | --- |
| A1 Pavement Sign | 15kg |
| A2 Pavement Sign | 10kg | Best Selling Chalkboard Pavement Signs