Heavy Duty Pavement Sign with robust wheels
A reliable addition with a strong steel frame and water filled base
Hinged magnetic poster pocket makes changeovers simple
FREE UK mainland express delivery with this product
Get it by Monday 27th Mar if you order by 5pm using Express Delivery
Why do I need a Double Sided Heavy Duty Pavement Sign?
This Heavy Duty Pavement Sign helps you add external advertising to your business, without worrying about the impact of unpredictable weather. This double sided, large pavement sign is designed using strong durable materials and a heavy base. It can withstand bad weather and help bring in passing trade to your business.
The 40" x 60" sign is the largest garage forecourt sign in our range and is extremely big. The sign is approximately 7ft tall and weighs up to 151kg when filled. We recommend displaying this in an area where you are happy to keep it permanently. The unit is supplied in two separate boxes and will require two people to assemble it.
Assembly takes approximately 15 minutes and we have an assembly guide available with instructions. This size of display sign is recommended for use in a large external space, such as a petrol station forecourt. It should not be used outside a small shop or busy pavement area due to its size.
What is the branded header functionality?
The branded header option includes your branding on both sides of the header. Your graphics are printed onto vinyl and simply attach to the header thanks to the adhesive backing. They are durable and weather resistant, ensuring longevity.
What is the forecourt sign made of?
The A1 Heavy Duty Pavement Sign has been manufactured with a strong steel frame with galvanised steel backing. The two larger sizes have a strong, yet lightweight, corrugated plastic backboard. This high quality outdoor pavement sign has robust, built in wheels, which makes it easy to relocate when needed. Move to various key positions during the day or bring it in at the end of the working day.
How do I update my poster?
The frame has been designed with a clever magnetic poster pocket, meaning you can simply slip posters in and out. You can either use your own pre-printed posters, or we can print them for you on request. There is a 2-3 day lead time for printed products. For best results, always print onto a waterproof based insert so your print won't crease, run or fade.
Poster size
A1 Pavement Sign
A0 Pavement Sign
40" x 60" Pavement Sign
Overall size
W x H x D
74cm x 121.5cm x 61cm
98.5cm x 163cm x 84cm
116cm x 2m x 1m
Visual area W x H
58cm x 81.5cm
82.5cm x 116cm
1m x 1.5m
Base W x H x D
80cm x 17cm x 63cm
99cm x 20cm x 82cm
116cm x 21cm x 100cm
Frame material
Steel
Steel
Steel
Poster covers
Yes
Yes
Yes
Double sided
Yes
Yes
Yes
Wheels
Yes
Yes
Yes
Base type
Water fillable
Water fillable
Water fillable
Capacity
30 litre
30 litre
30 litre
Tools supplied
Box spanner
Box spanner
Box spanner
Full weight
50kg
102kg
151kg
Can I get this product with printed posters?
Yes, this product is also available with custom printed posters. After purchase, we'll send you an email within an hour with a link to upload your artwork for printing, or you can design it yourself using our clever online drawing app.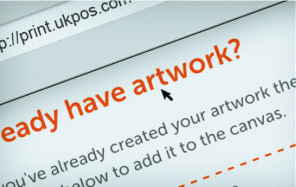 After you order, we'll send an email within an hour with instructions on how to send us your artwork.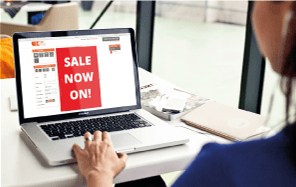 You can upload artwork from your designer, or design it yourself using our online drawing app.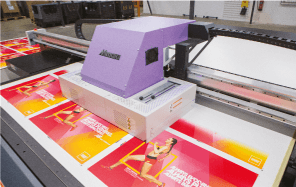 We'll print your artwork and will send it along with your products when it's printed 2-3 days later.
Where do I find templates and information on image requirements?
You can find templates and instructions for your designer on our Print Service page under the 'Design Templates' tab.
Do you offer a design service?
We do offer an in-house design service for our printed and branded items. Alternatively, our online printing application allows you to design your own artwork via your web browser. It's quick and easy to use and you don't need to be a designer to get good results.
Do I need my artwork ready when I order?
No, as you upload artwork after ordering, you don't need to have it ready when you purchase your item. We will send you an email within an hour after you have placed your order and you can get it designed and uploaded in your own time.
Can I send more than one piece of artwork for a double sided product?
Yes, you can send over two different types of artwork to feature on either side of a double sided product.
How long does it take to print my products?
Most of our printed or branded products take 2-3 days to produce (depending on the product) after we've received your finished artwork. If we don't receive your artwork promptly your order will be delayed.
Can I get next day delivery?
As there is a lead time of 2-5 days on custom printed products from receipt of artwork, we're unable to deliver these items via expedited services or make them available via Click and Collect. Once printed, we'll despatch your goods using your chosen delivery method.
How do I send you my artwork?
After you have placed your order we will send you an email with details on how to provide your artwork to us for printing or branding. If you do not receive this within an hour of ordering, please contact us and we will be happy to assist.