Lockable Poster Case with metal frame and high impact acrylic front panel
Great poster cases for outdoor use and more secure than snap frames
Available in sizes from A4 to a huge 60" x 40" poster case
UK mainland delivery from £5.95 - free on orders over £99 (ex. VAT)
Get it by Tuesday 21st Nov if you order by 5pm using Express Delivery
Features and benefits of a Lockable Poster Case
Introducing a Lockable Poster Case to your business is the best way to be sure that your artwork is safe and protected at all times thanks to it's tamper resistant features. These are great for both indoor and outdoor use, but particularly for outside displays, as you won't need to worry about the poster being removed or defaced when unattended. This Poster Case would be great for indoor or outdoor public areas, retail stores, offices, service stations, hotels, spas and many more businesses.
How thick is the frame profile?
The frame profile is 45mm thick and 30mm deep, which is one of our largest frame sizes so it will bring stability and durability to your display.
How is my poster protected?
Not only is your poster protected from vandalism with the lock system, but the 2mm thick high impact resistant acrylic front panel will stop your frame from being destroyed. Your poster is also kept securely in place with edge clips.
How do I update my display?
Once you have unlocked the frame, your new poster can simply be placed into the clear plastic edges within the frame to secure it in place and then close the poster frame and lock it. The built in arm will keep the door propped open allowing you two free hands to change the display.
Can I get this product with printed posters?
Yes, this product is also available with custom printed posters. After purchase, we'll send you a link to upload your artwork for printing, or you can design it yourself using our clever online drawing app. Your artwork will be printed on water-resistant PVC to give a great finish and protect your poster from crinkling caused by moisture.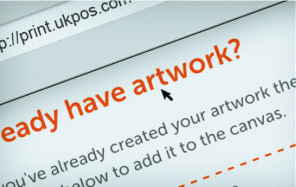 After you've ordered, we'll send you an email with instructions on how to send your artwork to us for printing.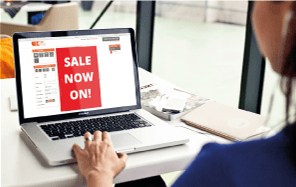 You can upload artwork from your designer, or you can design it yourself using our clever online drawing app.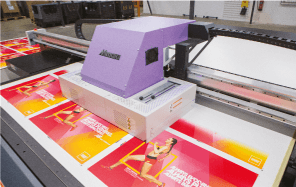 We'll print your artwork on water resistant semi-rigid PVC and will send it along with your products 2-3 days later.
How do I mount the Lockable Poster Frame to my wall?
The Poster Case comes pre-drilled with fixing holes that can be drilled through for easy mounting. As long as you have a strong surface that can take screws, you will be able to mount the case easily.
What style of paper should I use in the frame?
We always recommend printing onto PVC or another waterproof based paper. Ordinary paper soaks up damp and becomes creased and discoloured, leaving an unprofessional image. Waterproof based paper will keep your poster looking its best come rain or shine.
Is the frame watertight?
As the frame can be opened to replace posters, the frame cannot be watertight as it is not sealed at all edges. The frame is water resistant and will protect your poster from rain.
Do you have templates for me to produce my artwork on?
Yes, a full list of our templates can be found here;
Please note: Poster Cases A1 size and larger are designed with two locks.
Dimensions
| 60" x 40" Frame | Size (cm) W x H | Size (inches) W x H |
| --- | --- | --- |
| Overall Size | 108.6cm x 159.4cm | 42.7" x 62.7" |
| Visual Area | 99cm x 150cm | 39" x 59" |
| 40" x 30" Frame | Size (cm) W x H | Size (inches) W x H |
| --- | --- | --- |
| Overall Size | 83.2cm x 108.6cm | 32.7" x 42.7" |
| Visual Area | 75.2cm x 100.6cm | 29.6" x 39.6" |
| 30" x 20" Frame | Size (cm) W x H | Size (inches) W x H |
| --- | --- | --- |
| Overall Size | 57.8cm x 83.2cm | 22.7" x 32.7" |
| Visual Area | 48.8cm x 74.2cm | 19.2" x 29.2" |
| A0 Frame | Size (cm) W x H | Size (inches) W x H |
| --- | --- | --- |
| Overall Size | 91cm x 126cm | 35.8" x 49.6" |
| Visual Area | 82cm x 117cm | 32.2" x 46" |
| A1 Frame | Size (cm) W x H | Size (inches) W x H |
| --- | --- | --- |
| Overall Size | 66.4cm x 91cm | 26.1" x 35.8" |
| Visual Area | 58.4cm x 83cm | 23" x 32.6" |
| A2 Frame | Size (cm) W x H | Size (inches) W x H |
| --- | --- | --- |
| Overall Size | 49cm x 66.4cm | 19.2" x 26.1" |
| Visual Area | 41cm x 58.4cm | 16" x 23" |
| A3 Frame | Size (cm) W x H | Size (inches) W x H |
| --- | --- | --- |
| Overall Size | 36.7cm x 49cm | 14.4" x 19.2" |
| Visual Area | 28.7cm x 41cm | 11.3" x 16.1" |
| A4 Frame | Size (cm) W x H | Size (inches) W x H |
| --- | --- | --- |
| Overall Size | 28cm x 39.7cm | 11" x 15.6" |
| Visual Area | 19cm x 27.7cm | 7.4 " x 11" | Best Selling Lockable Poster Cases