Silver Snap Frame 32mm Frame
Silver Snap Frame to display posters under a protective PVC cover
Can be used indoors and outdoors with a PVC printed poster
32mm thick Clipable frame adds extra grip to your poster
UK mainland delivery from £5.95 - free on orders over £99 (ex. VAT)
Get it by Tuesday 20th Mar if you order by 5pm using Express Delivery
Features and benefits of a 32mm Silver Snap Frame
Snap Frames are the best way to display posters in and around your business. Whether your poster is for the benefit of your customers or staff, a frame with a clip front opening like a Snap Frame will display your message clearly and professionally.
How wide is the Snap Frame?
The Clipable Snap Frame on this product is 32mm wide which creates extra grip on your poster, which is ideal for outdoor use. There is a 10mm poster edge overlap on each side. Our thicker frames are slightly more expensive than their thinner counterparts, this is because the thicker the frame, the tighter the grip and more secure your poster is.
Can I get this product with printed posters?
Yes, this product is also available with custom printed posters. After purchase, we'll send you a link to upload your artwork for printing, or you can design it yourself using our clever online drawing app. Your artwork will be printed on water-resistant PVC to give a great finish and protect your poster from crinkling caused by moisture.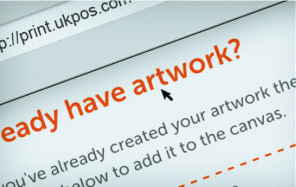 After you've ordered, we'll send you an email with instructions on how to send your artwork to us for printing.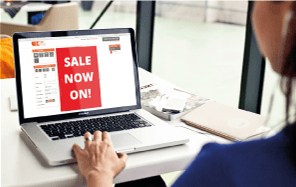 You can upload artwork from your designer, or you can design it yourself using our clever online drawing app.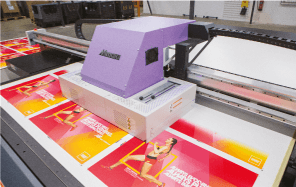 We'll print your artwork on water resistant semi-rigid PVC and will send it along with your products 2-3 days later.
Does the frame come ready for wall mounting?
Yes, all of our Snap Frames come pre-drilled with fixing holes ready for wall mounting straight away. The snap frame can be displayed in portrait or landscape format.
How do I change my poster?
Changing your poster in a Snap Frame couldn't be easier. The click frame opens on the front on all four sides so your PVC cover and current poster come out and you can place your new poster in and close the click frame to secure it in place.
Does the Snap Frame have a back panel?
Yes, all of our Clipable Snap Frames include a high quality rigid styrene plastic grey back panel that helps support your POS display and keep your poster in place and neater for longer. The back panel is not transparent.
Is my poster protected?
Yes, our Snap Frames all come with a flexible PVC UV anti-glare cover to protect your print and keeping it looking it's best for as long as possible.
I want to use my frame outdoors, what paper should I use?
If you are going to be hanging your Snap Frame outside, we recommend printing onto a waterproof based insert, such as PVC, to protect your print. A waterproof based paper will add rigidity to your poster, help prevent running and stop it from creasing like standard paper. For external use the frames must be mounted onto a flat surface.
Please note, due to the lightweight design of our Clipable frames, we recommend displaying the larger frames (A0 and above) in a sheltered area that is not exposed to extreme weather conditions. In rare circumstances, strong winds may loosen the protective cover causing it to blow away, exposing your poster to the elements.
Dimensions
| A0 Snap Frame | Size (cm) W x H | Size (inches) W x H |
| --- | --- | --- |
| Overall Size | 88.4cm x 123cm | 33" x 48.4" |
| Visual Area | 82cm x 117cm | 32" x 46" |
| A1 Snap Frame | Size (cm) W x H | Size (inches) W x H |
| --- | --- | --- |
| Overall Size | 63.7cm x 88.4cm | 25" x 34.8" |
| Visual Area | 57.4cm x 82cm | 22.5" x 32" |
| A2 Snap Frame | Size (cm) W x H | Size (inches) W x H |
| --- | --- | --- |
| Overall Size | 46.3cm x 63.7cm | 18.2" x 25" |
| Visual Area | 40cm x 57.4cm | 15.7" x 22.6" |
| A3 Snap Frame | Size (cm) W x H | Size (inches) W x H |
| --- | --- | --- |
| Overall Size | 34cm x 46.3cm | 13.3" x 18.2" |
| Visual Area | 27.7cm x 40cm | 11" x 15.7" |