A Weatherproof Pavement Sign keeps your posters protected
Forecourt signage with extra seal to help protect your posters from rain damage
This weatherproof pavement sign has heavy duty covered springs and a water base
FREE UK mainland standard delivery with this product
Get it by Wednesday 6th Dec if you order by 5pm using Express Delivery
Do I need a Weatherproof Pavement Sign?
Ensure your promotions look their best, whatever the weather! If you want to introduce outdoor signage to your business, then this Weatherproof Pavement Sign is the perfect option. This premium forecourt sign features a watertight seal behind the UV-resistant cover sheet to help protect your posters from rain, making it our most weather resistant pavement sign yet. It has a snap frame mechanism, stylish square corners, heavy duty springs, a water base and protective rubber covers over the springs.
How weather resistant is this A1 sign?
This forecourt sign is our most durable and weather resistant sign. It includes a protective watertight seal, two clear PVC covers and heavy duty springs with rubber enclosures. It's also available with optional custom-printed waterproof posters - simply select this option from the dropdown menu before adding to basket.
Are the waterproof pavement signs double sided?
Yes, it's double sided so you can display two promotions using a single sign.
How do I replace posters in the Weatherproof Pavement Sign?
The sign has a snap frame mechanism which clamps down the edges of your posters and holds the protective cover in place. To update, simply unclip the snap frame, switch the poster, replace the plastic cover and snap the frame shut again.
What paper can I use for my posters?
We would recommend that all signs are used with waterproof posters to prevent the crinkling that occurs with paper posters. You can opt to get your sign sent with 2 of these posters custom-printed within 2-3 days. Additionally, we supply extra replacement poster protectors to suit your sign.
| Poster size | A1 |
| --- | --- |
| Overall size W x H x D | 75.5cm x 116.5cm x 50.5cm |
| Visual area W x H | 58.5cm x 83cm |
| Base size W x D | 75.5cm x 17cm x 50.5cm |
| Frame material | Aluminium and plastic |
| Frame thickness | 4cm |
| Frame type | Snap frame |
| UV-resistant poster covers | Yes |
| Double sided? | Yes |
| Base type | Water or sand fillable base with wheels |
| Base water capacity | 25kg |
| Weight | 16kg empty, 41.5kg full |
Can I get this product with printed posters?
Yes, this product is available with custom printed posters. After purchase, we'll send you an email within an hour with a link to upload your graphics, or you can design it yourself using our clever online drawing app. Please ensure you use one of the templates we provide to make this problem-free.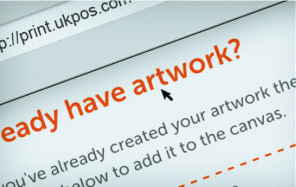 After you order, we'll send an email within an hour with instructions on how to send us your artwork.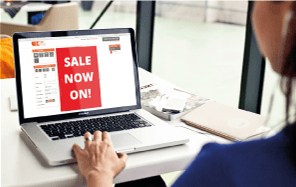 You can upload artwork from your designer, or design it yourself using our online drawing app.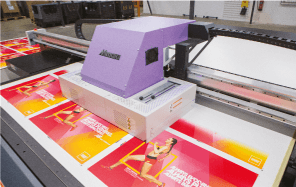 We'll print your artwork and will send it along with your products when it's printed 2-3 days later.
Where do I find templates and information on image requirements?
You can find templates and instructions for your designer on our Print Service page under the 'Design Templates' tab.
Do you offer a design service?
If you're struggling with creating your artwork, we do offer an in-house design service. Using your existing images and logos, we will take your design instructions and ideas to create a finished piece of artwork that is effective and ready to print.
Alternatively, our online drawing application allows you to design your own graphics via web browser. It's easy to use and you don't need to be a designer to get good results.
Do I need my artwork ready when I order?
No, as you upload your design after ordering, you don't need to have it ready when you purchase your item. We'll send you an email within an hour after you order. You can then get it designed and uploaded in your own time. If you don't receive an email within an hour, please contact us and we'll be happy to assist.
Can I send more than one piece of artwork for a double sided product?
Yes, you can send over two different types of artwork to feature on either side.
How long does it take to print my products?
Most of our printed or branded products take 2-3 days to produce (depending on the product) after we've received your graphics. If we don't receive your artwork promptly your order will be delayed.
Can I get next day delivery?
As there is a lead time of 2-5 days on custom prints after receipt of artwork, we're unable to deliver them via expedited services or make them available via Click and Collect. Once printed, we'll despatch your goods using your chosen delivery method.
Frances
Exactly what we were looking for. Great service and communication. Would highly recommend.
neil
An excellent, sturdy, well made piece of kit.
I read reviews of other similar , cheaper products - only to discover the failings they all seemed to share.
You do get what you pay for.
This is an excellent product - built to last.