Tamper Resistant Snap Frame with a 25mm profile
Frame is only opened by lever tool to reduce tampering (tool supplied separately)
Further protection provided by the PVC UV-resistant anti-glare poster sleeve
UK mainland delivery from £9.50 - free on orders over £150 (ex. VAT)
Get it by Friday 1st Dec if you order by 5pm using Express Delivery
Why choose a Tamper Resistant Silver Snap Frame?
Often referred to as tamper proof snap frames, these poster holders are one of the most popular ways to display posters in a variety of business types from retail and leisure through to hospitality. Snap frames make it extra easy to replace posters, however this tamper resistant version means you can rest assured that only you can access your poster.
This tamper-resistant frame requires a Snap Frame Lever Tool (which is sold separately), as otherwise it can be extremely difficult to access your poster. Your graphic is kept looking its best thanks to the protection offered by the UV-resistant anti-glare PVC cover. The versatile frame can be used either portrait or landscape to create your perfect display.
How do I change the poster?
Simply open the aluminium frame using a Snap Frame Lever Tool, remove your old poster and slide in your new graphic.
Does the frame come pre-drilled?
Yes, the frame comes pre-drilled with fixing holes ready to be wall hung. You can also use our 2cm double sided Adhesive Foam Roll to mount the snap frame.
What is the frame made of?
The Tamper Resistant Snap Frame is manufactured with a high-quality styrene back panel with a PVC cover and a silver anodised aluminium clip frame. The profile is lined with metal springs to create the tamper proof resistance. These frames are not fire resistant as standard, but if you require fire resistant frames please enquire directly.
What is the maximum material thickness the frame can hold?
The tamper resistant frame can hold a maximum material thickness of 0.5mm.
Is this frame available in other colours?
Yes, this frame can be powder coated in almost any colour. If you don't see the colour you're looking for, please get in touch to discuss a bespoke order.
Can I use this frame outdoors?
This click frame can be used outside, however, we recommend you print onto waterproof polypropylene paper to protect your print.
Due to the lightweight design of our Clipable frames, we recommend displaying the larger frames (A0 and above) in a sheltered area, not exposed to extreme weather conditions. In rare circumstances, strong winds could potentially loosen the protective cover causing it to blow away, exposing your poster to the elements.
Paper size
A4
A3
A2
A1
A0
Overall size
W x H
24cm x 33cm
33cm x 45cm
45cm x 62cm
62cm x 87cm
87cm x 121cm
Visual area
19cm x 28cm
27cm x 40cm
40cm x 57cm
57cm x 82cm
82cm x 117cm
Frame width
25mm
25mm
25mm
25mm
25mm
Frame material
Aluminium
Aluminium
Aluminium
Aluminium
Aluminium
Tamper resistant
Yes - with tool (supplied separately)
Yes - with tool (supplied separately)
Yes - with tool (supplied separately)
Yes - with tool (supplied separately)
Yes - with tool (supplied separately)
Back panel
Yes - styrene
Yes - styrene
Yes - styrene
Yes - styrene
Yes - styrene
Anti-glare cover
Yes
Yes
Yes
Yes
Yes
Wall mounting
Yes
Yes
Yes
Yes
Yes
Pre-drilled
Yes
Yes
Yes
Yes
Yes
Wall mounting
Yes
Yes
Yes
Yes
Yes
Fixings included
Yes
Yes
Yes
Yes
Yes
Variety of colours
Available bespoke
Available bespoke
Available bespoke
Available bespoke
Available bespoke
Landscape or portrait
Both
Both
Both
Both
Both
Can I get this product with printed posters?
Yes, this product is available with custom printed posters. After purchase, we'll send you an email within an hour with a link to upload your graphics, or you can design it yourself using our clever online drawing app. Please ensure you use one of the templates we provide to make this problem-free.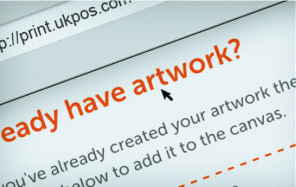 After you order, we'll send an email within an hour with instructions on how to send us your artwork.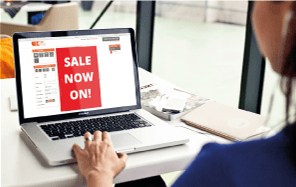 You can upload artwork from your designer, or design it yourself using our online drawing app.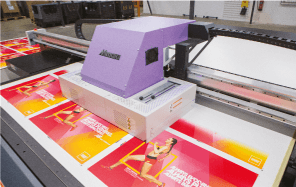 We'll print your artwork and will send it along with your products when it's printed 2-3 days later.
Where do I find templates and information on image requirements?
You can find templates and instructions for your designer on our Print Service page under the 'Design Templates' tab.
Do you offer a design service?
If you're struggling with creating your artwork, we do offer an in-house design service. Using your existing images and logos, we will take your design instructions and ideas to create a finished piece of artwork that is effective and ready to print.
Alternatively, our online drawing application allows you to design your own graphics via web browser. It's easy to use and you don't need to be a designer to get good results.
Do I need my artwork ready when I order?
No, as you upload your design after ordering, you don't need to have it ready when you purchase your item. We'll send you an email within an hour after you order. You can then get it designed and uploaded in your own time. If you don't receive an email within an hour, please contact us and we'll be happy to assist.
Can I send more than one piece of artwork for a double sided product?
Yes, you can send over two different types of artwork to feature on either side.
How long does it take to print my products?
Most of our printed or branded products take 2-3 days to produce (depending on the product) after we've received your graphics. If we don't receive your artwork promptly your order will be delayed.
Can I get next day delivery?
As there is a lead time of 2-5 days on custom prints after receipt of artwork, we're unable to deliver them via expedited services or make them available via Click and Collect. Once printed, we'll despatch your goods using your chosen delivery method.
Adrian
nice looking frames which were well packed and delivered promptly
Deborah
I am so pleased with my bespoke water proof posters and frames for my garden.
Joanne
Great frames great quality