FFP2 Respirator Mask - What Is It And Why Do I Need One?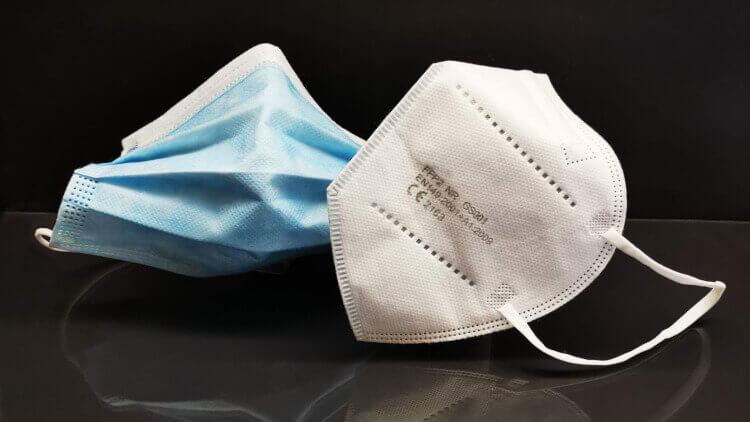 First published in February 2021 - some information may now be out of date
Due to the coronavirus pandemic, there has been a huge increase of public interest in face mask and hygiene supplies. Here at UK POS, we supply a selection of face shields and disposable masks, however, the FFP2 respirator is quick to sell out. This is no surprise since, unlike cloth masks and surgical masks, FFP2 masks provide two-way filtration.
Some European countries, including Germany and Austria, made the use of an FFP2 level of respirator mask mandatory in most public areas during the height of the pandemic in an effort to combat the spread of new, more transmissible variations of the virus [1], with other countries considering following suit [2].
What is an FFP2 mask?
Firstly, the FFP2 is actually classed as a respirator, rather than a mask, meaning they offer better protection. FFP stands for "Filtering Face Piece", with the number corresponding to the level of protection the piece provides, 1 being the lowest level of protection and 3 being the highest. In 2021, while the UK Government recommended that FFP3 respirators should be used during high-risk aerosol-generating medical procedures (AGPs), the FFP2 was the next best option for all other settings [3].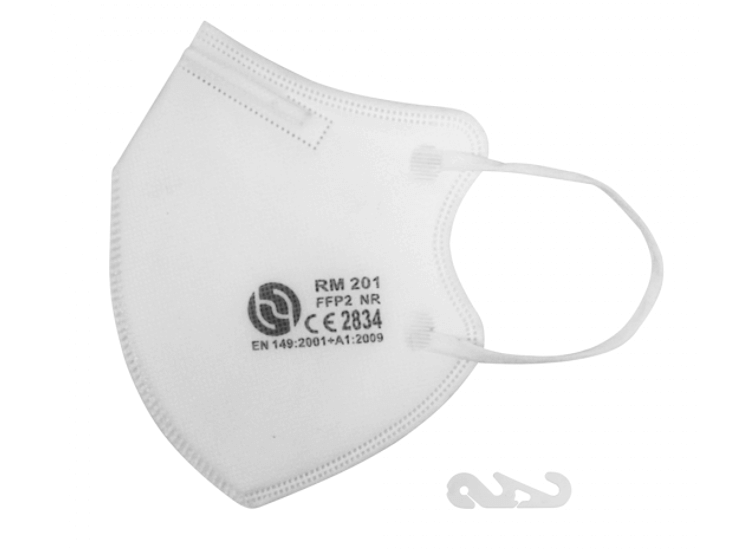 So what's the difference between masks and respirators?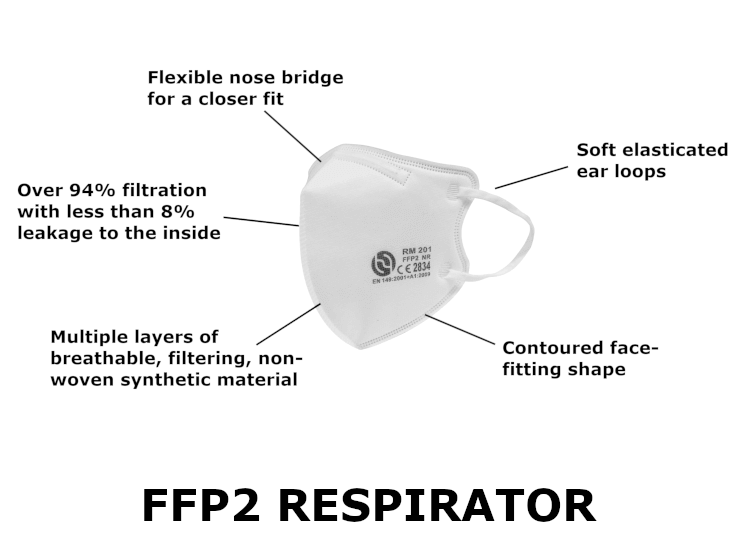 Standard disposable masks, such as surgical masks, are designed for one-way filtration, protecting others from the respiratory drops of the wearer. They're typically loose-fitting and don't tend to have a safety rating.
Non-valved respirators like the FFP2, on the other hand, fit tightly to the face and give two-way filtration, giving a high level of protection to both the wearer and others.
They're available in various types as well as being tested and certified to specific safety standards.
The FFP2 face mask is approved by the World Health Organisation
The WHO also recommends the use of respirator masks such as the FFP2 and N95 by healthcare workers during aerosol-generating procedures (AGPs), as they have a tighter fit than surgical masks and therefore offer a higher level of protection [4].
At the start of the pandemic, there were global shortages of the appropriate face coverings and, therefore, they were recommended for use only by healthcare workers [5].
Now, however, production has increased to meet demand, especially now that countries are attempting to curb the spread of the more transmissible and vaccine-resistant varieties of COVID-19.
As a result, it's now possible for almost anyone to get their hands on a disposable particulate respirator mask if they need one. Many businesses will want to start investing in supplies of these for their staff, particularly for those in close-contact services such as hair and beauty. At UK POS we supply them in packs of 5 or 50.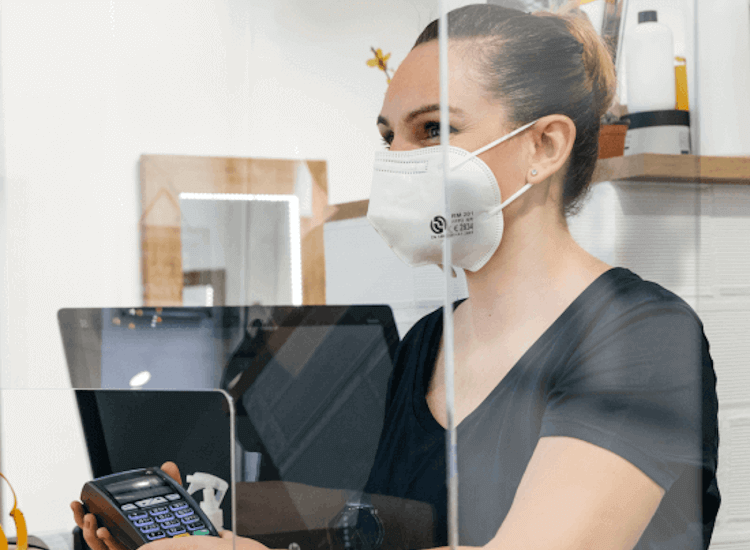 An FFP2 respirator provides higher protection.
The HSE approve the use of particulate respirator masks
The UK Health & Safety Executive typically recommend FFP3 masks for high-risk AGPs in medical settings, but agree that 'when FFP3 respirators are not available, then FFP2 respirators may be used' [6]. The NHS advise that these respirators have a typical lifespan of 3-8 hours of continual use in healthcare settings, depending on environmental factors [7]. With this level of medical recommendation, it's easy to see why an FFP2 mask would be a safer and more effective choice of face covering for businesses and the public, too.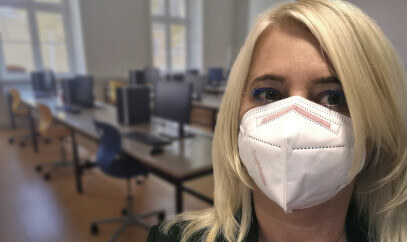 5 key benefits of using an FFP2 mask
At least 94% filtration of all particles that are 0.3 microns in diameter or larger
Two way filtration, protecting the wearer and others
Higher fluid resistance
Better fit than cloth and surgical masks
Made with breathable filtering layers
Is an FFP2 mask equivalent to an N95? What's the difference and which is better?
While you may have heard the term 'N95' used a lot in regards to respirator masks, these conform to American standards and aren't actually certified for medical use in the EU. FFP2 respirators, on the other hand, are CE marked and tested to standards EN 149:2001 and A1:2009, making them suitable for use in medical settings in Europe.
Despite their differing certifications, due to increased need for respirators during the pandemic, a rapid review was carried out by a group of experts convened from PHE and HSE to compare the N95 and FFP2. They found that there is no significant difference between the two, and that they provide 'comparable protection against coronavirus as long as the wearer has passed a face fit test' (HSE 2020).
Beware fakes: always check the certification
There are lots of fake protective masks available on the market, so always make sure yours have the standards printed on them clearly, and that the vendor you're buying from can provide the testing certification. Unfortunately, certification can be faked too, so it's best to check the certifying body against the European Safety Federation list [8].
Other forms of protection to consider:
Gloves
Hand sanitiser
Surface cleaner
Visors, aka face shields
Reminder signs for social distancing and handwashing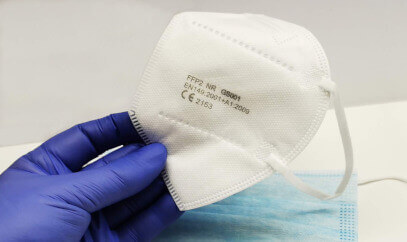 During a pandemic, as well as using an appropriate mask such as a particulate respirator, it's important to continue taking other precautions as well. The items listed above may be a wise investment, particularly if you're working with others or responsible for a team.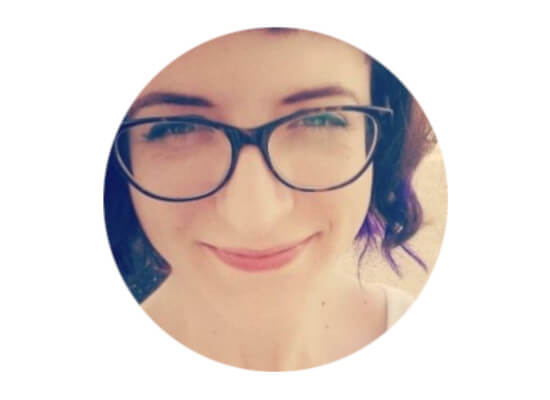 Kira Swales
Kira Swales is a copywriter for UK POS. Kira has nine years' experience in e-commerce and copywriting, with a background in retail. She enjoys researching topics in depth in order to provide readers with the latest information on point of sale merchandising. Read more of her comprehensive guides in our
Knowledge Hub
.
References
1. Laurel Wamsley, 'Some European Countries Move To Require Medical-Grade Masks In Public', NPR, 26 January, 2021, https://www.npr.org/sections/coronavirus-live-updates/2021/01/26/960893423/some-european-countries-move-to-require-medical-grade-masks-in-public [accessed 03/02/2021].
2. Jennifer Leighfield, 'Spain still divided over making FFP2 masks mandatory', Euro Weekly News, 29 January, 2021, https://www.euroweeklynews.com/2021/01/29/spain-still-divided-over-making-ffp2-masks-mandatory/ [accessed 03/02/2021].
3. Public Health England, 'COVID-19: infection prevention and control (IPC)' (updated 21 January, 2021), https://www.gov.uk/government/publications/wuhan-novel-coronavirus-infection-prevention-and-control [accessed 03/02/2021].
4. World Health Organization, 'Coronavirus disease (COVID-19): Masks' (1 December, 2020), https://www.who.int/emergencies/diseases/novel-coronavirus-2019/question-and-answers-hub/q-a-detail/coronavirus-disease-covid-19-masks [accessed 03/02/2021].
5. European Centre for Disease Prevention and Control, Options for the decontamination and reuse of respirators in the context of the COVID-19 pandemic (8 June 2020), https://www.ecdc.europa.eu/sites/default/files/documents/Options-for-shortage-of-surgical-masks-and-respirators.pdf [accessed 03/02/2021].
6. Health and Safety Executive, Research: review of personal protective equipment provided in health care settings to manage risk during the coronavirus pandemic (Reviewed 31 December 2020), https://www.hse.gov.uk/coronavirus/ppe-face-masks/face-mask-equivalence-aprons-gowns-eye-protection.htm [accessed 03/02/2021].
7. Julie Bisset, 'COVID-19: A Guide to Face Masks' (29 April 2020), https://nhsprocurement.org.uk/covid-19-a-guide-to-face-masks/ [accessed 03/02/2021].
8. European Safety Federation, 'COVID-19: A Guide to Face Masks' (Updated 18 January 2021), https://www.eu-esf.org/covid-19/4513-covid-19-suspicious-certificates-for-ppe [accessed 03/02/2021].