Water Base Pavement Sign with a silver frame
The sign has a snap frame mechanism for easy poster updates
Built in wheels and pull along handle provide easy movement
UK mainland delivery from £5.95 - free on orders over £99 (ex. VAT)
Get it by Tuesday 20th Feb if you order by 5pm using Express Delivery
Features and benefits of a Waterbase Pavement Sign
Water Base Pavement Signs are a great way of bringing in the passing trade all year round. The sturdy water filled base means this sign shouldn't blow over in bad weather and is a stable and reliable source of advertising. Pavement Signs are ideal for petrol stations, hotels, retail, garden centres, conferences and many more businesses and events.
Can I fill the base with sand?
Yes, despite it's name, the Waterbase Pavement Sign can be filled with water or sand.
Does the sign have wheels?
The sign has built in robust wheels for ease of movement along with a discreet handle. The wheels are angled to prevent the sign from rolling downhill, too. The wheels can be removed, however we strongly advise against this to protect the quality of the product.
Is this sign weather resistant?
Thanks to its heavy duty spring mounts, rigid back and weighty base, this sign should stand the test of the weather.
Can I get this product with printed posters?
Yes, this product is also available with custom printed posters. After purchase, we'll send you a link to upload your artwork for printing, or you can design it yourself using our clever online drawing app. Your artwork will be printed on water-resistant PVC to give a great finish and protect your poster from crinkling caused by moisture.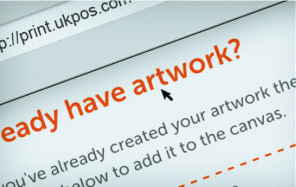 After you've ordered, we'll send you an email with instructions on how to send your artwork to us for printing.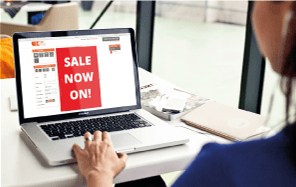 You can upload artwork from your designer, or you can design it yourself using our clever online drawing app.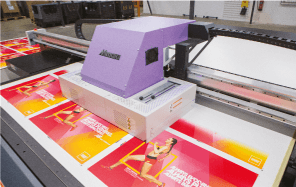 We'll print your artwork on water resistant semi-rigid PVC and will send it along with your products 2-3 days later.
Does the sign come with poster protectors?
Yes, two PVC UV anti-glare poster covers are included to protect both sides of your sign against the elements. If you are looking to replace your current poster cover, we have replacement poster covers available here.
What paper can I use for my poster?
For best results, we recommend using a waterproof based insert for your graphic as this way your poster is protected against the elements.
Is this Pavement Sign a snap frame?
Yes, this sign comes with a built in click frame mechanism meaning you can change your posters quickly and effortlessly. The frame is anodised aluminium with a smooth satin effect finish and rounded safety corners.
Do you have templates for me to produce my artwork on?
Yes, a full list of our templates can be found here;
Please note, there is a 2-3 day lead time on the printed products.
Dimensions
| Product | Overall Size (cm) W x H x D | Visual Area (cm) W x H | Base Size (cm) W x D |
| --- | --- | --- | --- |
| A1 Pavement Sign | 80cm x 119cm x 50.5cm | 57.5cm x 82cm | 80cm x 80.5cm |
| A0 Pavement Sign | 96cm x 156cm x 61cm | 82cm x 117cm | 96cm x 61cm |
| Product | Empty Weight (Kgs) | Full Weight (Kgs) |
| --- | --- | --- |
| A1 Pavement Sign | 18Kg | 37kg |
| A0 Pavement Sign | 25Kg | 77Kg | Best Selling Best Sellers