Essential Garden Centre Displays
Having all areas of your garden centre signposted and labelled is essential. Many customers go into their local garden centre or plant nursery knowing exactly what it is they are looking for, so making sure they can find what they want quickly and easily is key.
From your shop front to your café and from bedding plants to gardening tools, everything needs to be clearly marked with a price, promotion or specification. At UK POS, we offer a wide range of garden centre display essentials, including showcards, price holders, POS stands and more. Fine-tune your garden centre visual merchandising and watch your sales rise!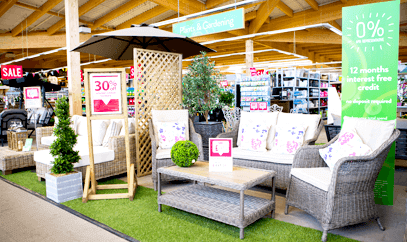 Update your garden centre POS displays to make your sales bloom!
Essential POS for Garden Centre Displays
Price and Informational Displays
A Boards and Pavement Signs
Wall Mounted Signs
Garden Centre POS and Signage
At UK POS, we have a wide range of garden centre signage and plant nursery displays that are great for directing customers and drawing their attention, including showcard stands, display wallets, poster holders, snap frames and chalkboards.
Clip Strips
Upselling around your store is an easy way to increase your AOV. Clip strips are a great accessory which easily attach to your shelving units. In garden centre displays, these are ideal for all of the little extras customers sometimes forget. Use clip strips to hang gardening gloves, packets of seeds or essential gardening tools. Display them in key areas around your store or next to related items to ensure your customers pick them up.
Pavement Signs
Pavement signs and A boards are the perfect way to direct people to your entrance, around your store and through your outdoor display area. We even supply heavy-duty weatherproof pavement signs, which are great for outdoor areas that are exposed to the elements.
Display inviting messages, promotions or directional text so that people know this week's deli offer or all about your fantastic BBQ sale.
We offer a wide variety of pavement signs, including chalk A boards, which are perfectly suited to garden centres with their rustic and natural aesthetic.
Showcard Stands
Many garden centre items are awkward to label and are displayed in bulk. A showcard stand is the ideal solution for displaying prices, promotions or product specifications next to these items.
Use them for palletised or floor stacked items, as the metal base is perfect for placing under products to create a streamlined display. Showcard stands are available in a variety of colours or sizes, so use them to make your product stand out among other displays.
Acrylic Poster Holders
Acrylic poster holders make for multi-purpose garden centre signage that can be used in all areas.
This style of poster holder is ideal for displaying on top of garden tables and furniture to make it clear what you're offering at a glance. They can also be used by your till, in your café or on your shelves.
Snap Frames
Many businesses can benefit from displaying posters correctly around their premises, and a snap frame is the perfect way to do this. Available in a variety of different colours, the front opening frame is an on-brand, wall mounted or counter standing addition to your display materials. Use them to display your returns policy, directions to areas of the centre or even menus in your café.
Chalkboards
Chalkboards are ideal for garden centres as not only do they enhance the natural aesthetic of a garden centre, but they are also quick and easy to update and clean. Available in many forms, chalkboard panels paired with a combo clip are ideal for marking food items or baskets of bulbs and seeds. They can also be clipped onto plant pots or bedding plants to make sure people know what's what.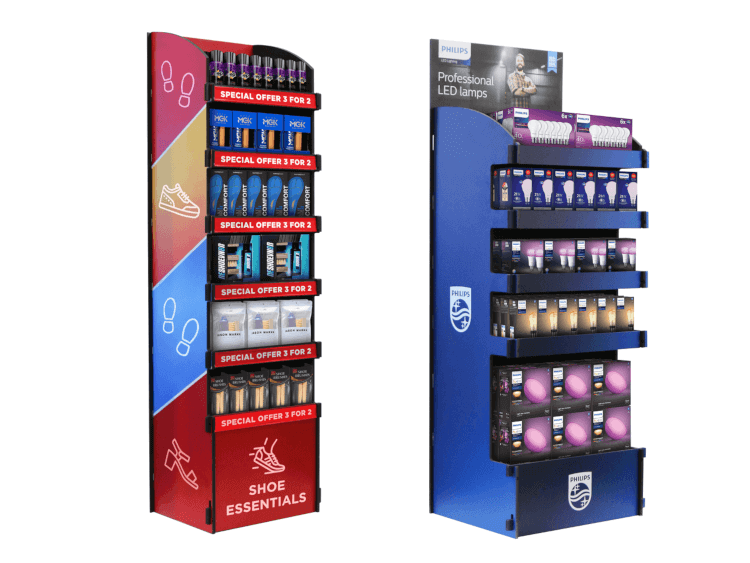 Garden Centre Display Stands
Display stands are great for displaying items at the end of your aisle or at key areas with high footfall.
Our Premium Free Standing Display Unit is able to be fully branded with the design of your choice, and can hold display baskets within it. It would be ideal for showcasing loose bulbs, fresh fruit and veg, or other smaller merchandise.
We also have a range of wicker baskets that can be placed on countertops to display your products in a rustic manner that suits many garden centres.
Flexible Display Wallets
For bulky items such as stacks of compost or garden furniture, a flexible display wallet is a cost-effective way of ensuring no product is left unmarked. Depending on the nature of the product, you can choose from adhesive wallets or those with a pre-made hole ready for a cable tie, kimble tag, or string attachment. Many of the wallets are double sided, ideal for displaying your current price on one side with further product details on the reverse.
Overhead Signs
Overhead signs are a great way to improve wayfinding in stores. We supply a range of overhead poster fixings, including poster grippers and hanging acrylic holders. Use them to signpost different areas of your garden centre visual merchandising, making different stock types easy for your customers to find.
Outdoor Garden Centre Displays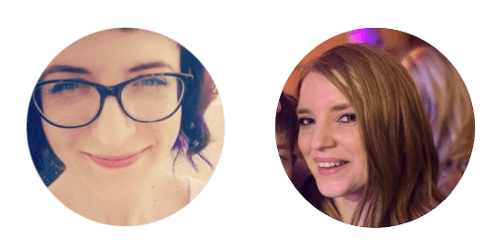 Kira Swales & Alysha Bennett
Alysha and Kira are copywriters for UK POS, with over fifteen years of combined experience in e-commerce. Read more of their in-depth guides in our
Knowledge Hub
.