Display fixings buying guide
Once you have decided on your POS display, the next step is to ensure you have all the essential fixings to complete your visual display.
Whether you want to suspend your poster from the ceiling or mount a clear sleeve to your window, you will need an extra fixing to do so.
From suction cups, adhesive tapes, ceiling hangers and snap rivets, here we will look at all of the fixings and accessories available and how best to use them.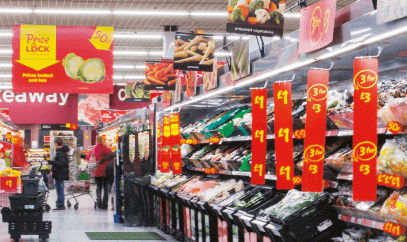 Complete your POS display with the correct fixings.
Fixings, hooks, suction cups and accessories
Suction cups
Suctions cups are a great solution for attaching your POS display signs easily, quickly and without any mess. They also leave no residue.
This essential display accessory allows you to attach posters to glass for window displays or other smooth surfaces. Suction cups eliminate the need for adhesives or fixing holes.
Adhesive tapes
Adhesive tapes come in many variations including magnetic, high bond and double sided, to name but a few.
Tape is perfect for a variety of POS display products, whether heavy duty or lightweight, we have a range of adhesive tapes suitable for almost all bonding requirements.
Rubber feet
Protect your floors and surfaces from scuffing by placing Self Adhesive Clear Rubber Feet beneath your acrylic, glass and styrene displays. They are made from clear silicone so that they are discreet and not distracting from the rest of your display. Our rubber feet also prevent your displays from slipping out of place.
Adhesive dots
Mount your promotional posters to glass or other surfaces without leaving a residue with Adhesive Dots. Customers are not able to see the dots, making them ideal for use in shop window displays.
Ceiling hangers
Ceiling hangers can be used to suspend poster displays from your ceiling to maximise visibility of promotions or to be used as directional signage.
Hangers come in various forms from hooks and buttons, to wire and line reel. They are also available in different sizes with varying weights depending on the material you are choosing to hang.
Snap rivets
Snap rivets are designed to aid the assembly of large signage such as Corex or foam board displays. Snap rivets make the construction of your display a simple and quick process.
Complete with a push fit and a firm hold, snap rivets can be relied on to keep your signs firmly in place with no need for tools or screws.