Flip Charts and Whiteboards
Flipcharts, flip chart easels and whiteboards
Are your flipcharts multipurpose?
Our flipchart stands are designed to be used for standard flip pad presentations. However, they can also double up as whiteboards for writing directly onto. They even act as a noticeboard, as you can attach notices to them using magnets.
Can I adjust the height of my flip chart stands?
The stands we currently sell are height adjustable, making them suitable for multiple purposes and accessible to all users.
Is the easel flip chart portable?
Our easel flip charts are portable and fold away flat for easy transportation.
Can I buy an extra flip chart pad?
All of our flipcharts come with the option to add a paper pad. If you require extra writing space, we also stock a replacement A1 Flip Chart Pad. The pads clip into the hinged clamp at the top of each flip chart easel.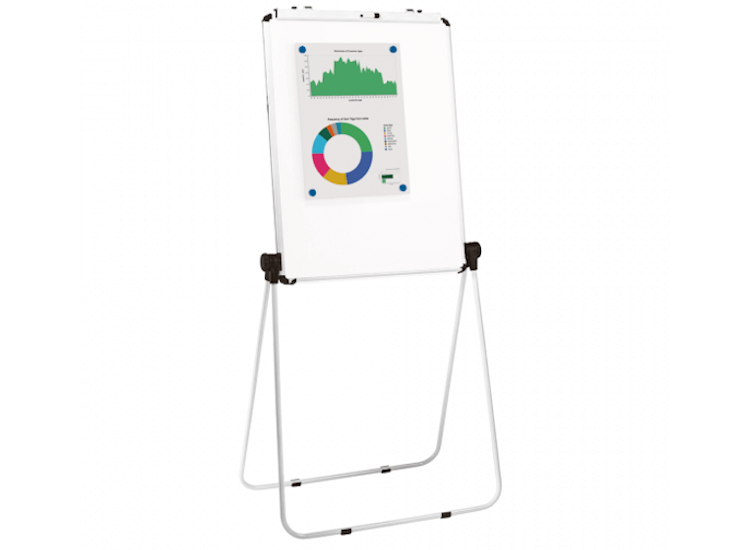 Use portable flip chart easels and flipchart pads to display notices in retail, business and education settings
Where can I use these flipcharts?
A flipchart easel is very useful for business meeting rooms and classrooms. Brainstorm and write down your ideas for future reference. As well as serving an educational purpose, a flipchart would be ideal for use at exhibitions and business conferences.
White board stands
Can I use whiteboards at my point of sale?
Using a whiteboard is a popular way to communicate information in schools, colleges, and boardrooms. Use them to demonstrate products, write an impromptu message, or update customers with information such as average expected wait times.
Place a magnetic whiteboard or wall mounted whiteboard in your home office to help with organisation and planning.
Can I attach flip charts to my wipe board?
Paper pads are not supplied as standard, unless stated. However, while not all of our boards are flip chart compatible, we do sell flip chart easels which are dual purpose.
You can easily clip flipchart paper pads to these easels for writing on or for showing presentations. You can also remove the flip chart pad and write directly onto the board, or attach notices using magnets.
Do you stock a magnetic notice board?
Yes, all of our dry wipe whiteboards are magnetic. You can easily attach notices using magnets whenever required. If you need to write on the magnetic dry wipe board, simply remove the magnets and notices.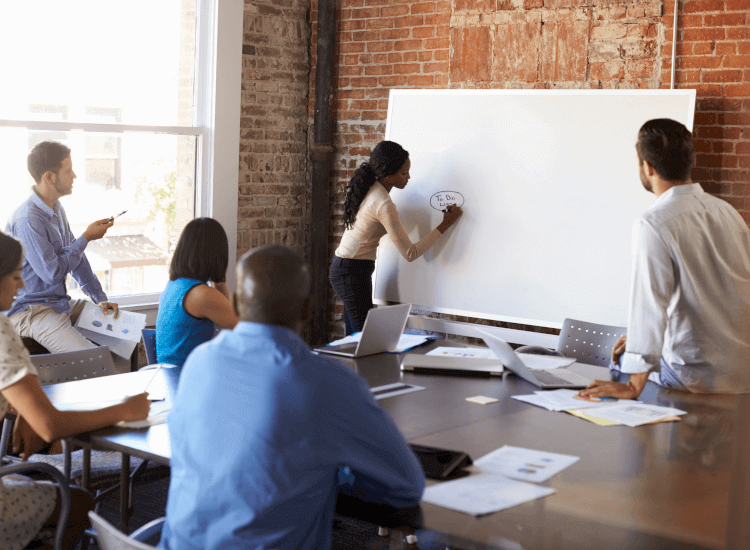 A freestanding whiteboard is ideal for offices and education
How do I install my whiteboard?
Choose between a freestanding whiteboard stand or a whiteboard with a wheeled base. You can place either type of whiteboard in the area that you wish, without having to fix it to the floor.
Our wall whiteboard is perfect for use in smaller places where it is important to maximise the use of space. It has concealed fixing holes pre-drilled into each corner and can be mounted to your walls with screws.