Noticeboards
Where are noticeboards used?
Noticeboards offer an easy way for people to communicate messages and update them regularly in public areas, where they can be seen and understood by many others. They are popular for use the workplace, such as in offices and staff rooms, in educational facilities such as schools, colleges and universities, and in community areas or in cafes.
What types of notice boards do you stock?
We offer many types that are suitable for the public sector, as well as for retail and hospitality environments, including cork, frameless, lockable and fire resistant models, as well as PVC pegboards. We have displays for offices, school classrooms and public sector buildings.
What type of board do I need?
A cork board may be used for a traditional feel, whereas a felt board has more modern associations and these are popular for use in offices, schools and community areas. The fire resistant or lockable models are perfect for use in public sector locations such as hospitals and schools, as they meet fire regulations or can be protected from vandalism.
A peg letter board has a retro style that gives a vintage, fun feel to your messages and is great for use in cafes and small businesses to advertise prices, opening times or fun messages.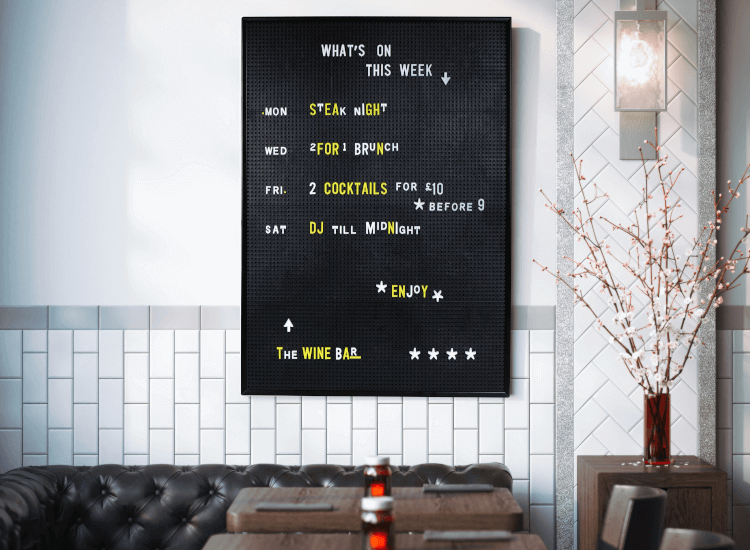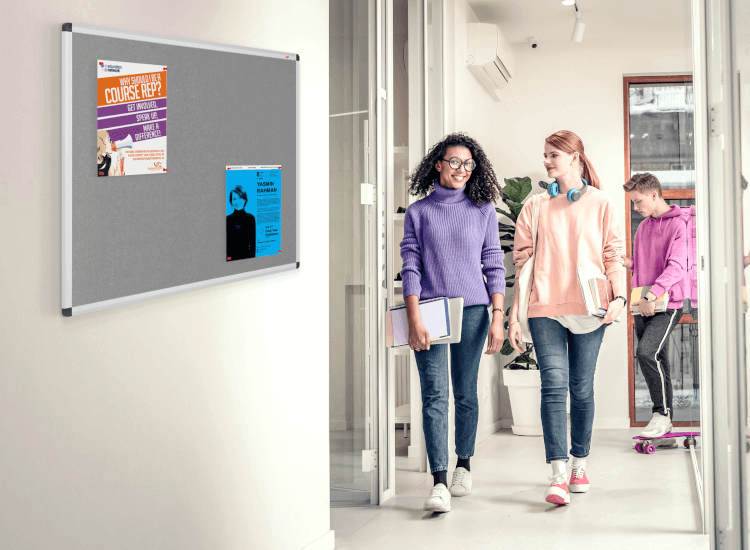 Why use a frameless board?
Frameless displays are a good option for when you wish to wall mount multiple boards together to create a bigger display area. Not only does this give you more space to advertise and engage with viewers, but it allows you to mount different colours side by side to create a two-tone wall display.
Do you have tamper resistant boards?
A Lockable Noticeboard is the ideal product for use in busy areas that may be at risk of tampering. Available in a range of sizes, this model features two locks on each door, meaning only authorised keyholders are able to open the door and access the messages. This may be a useful option for mounting displays in any area where the board may be at risk of vandalism or where accessible pins may be considered a safety risk, such as youth clubs, schools, hospitals and residential care settings.
How fire resistant are the fire resistant boards?
Our fire resistant boards comply to Class B of the European Reaction to Fire test BS EN 13501-1. They are perfect for use in schools, hospitals, or for use in any other public sector which sees a lot of footfall. Place in halls, stairways and entrances in schools, colleges and more.