Chalkboard Pavement Signs
Chalkboard pavement signs and sandwich boards
What can chalkboard pavement signs bring to my business?
Using outdoor signage to advertise your business in any capacity is a proven method of increasing sales. One advantage of using an A board chalkboard or chalkboard sandwich board over more traditional forms of advertising (such as posters or magazine adverts, for example) is the fact that it is harder for customers to avoid seeing these forms of advertising and they are less likely to ignore them than they are to ignore the other forms of advertising they normally encounter.
Is a chalkboard sandwich board the right choice?
Using a chalkboard sandwich board for your signage allows for colour and creativity, making them popular for use outside cafes, bars and community spaces. An A board chalkboard is easy to update whenever required, unlike printed posters, and a prominently placed chalkboard sandwich board will draw in passing pedestrians. Unlike other pavement signs, a chalkboard pavement sign can be instantly wiped clean and updated whenever required. This saves you money that would have been spent on printing out new posters.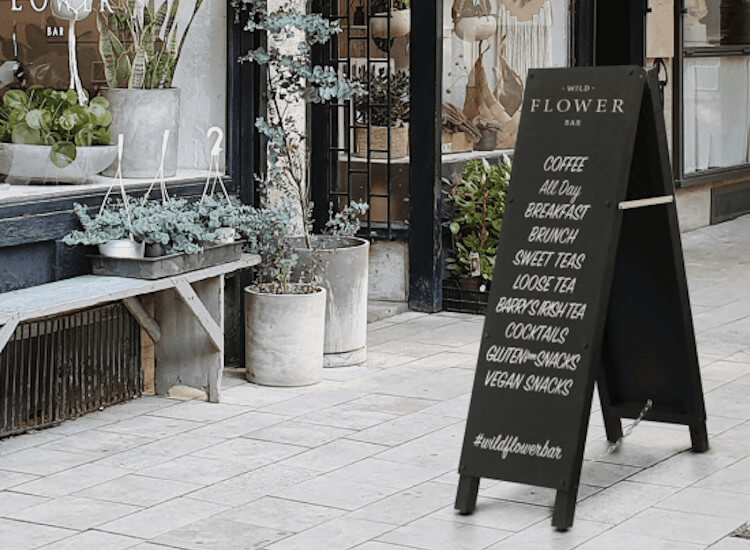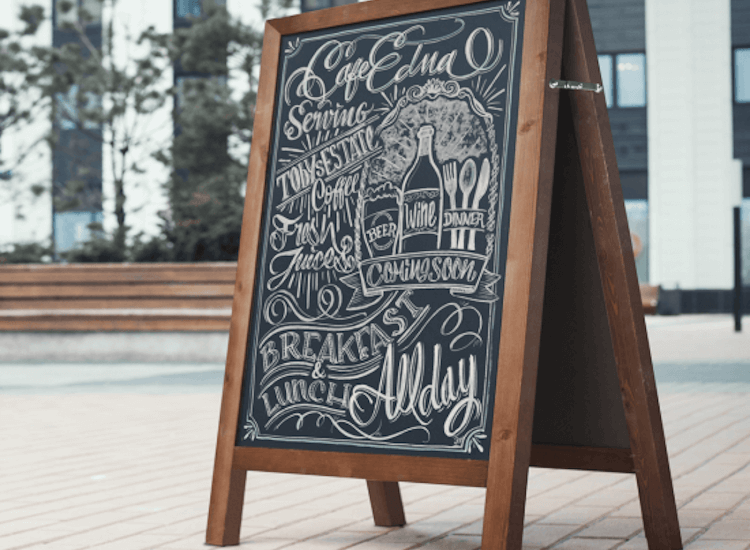 How should the chalkboard pavement signs be cleaned and updated?
A chalkboard sandwich board can be scrubbed clean with water, however we supply a chalkboard eraser liquid that makes cleaning your chalkboards quick and easy. We also supply liquid chalk pens in a wide range of colour combinations, so you can select the hues that best suit your branding. If you are unsure about your artistic skills, a Chalkboard Stencil Set makes creating impressive displays quick and easy.
Do you have an alternative to a pavement chalkboard sign?
We supply a huge range of other chalkboard products ranging from wall fixed chalkboard to table standing chalkboard signs, and even specialist paint that you can use to turn just about anything into a chalkboard. With such a large selection there is bound to be something to suit you. A chalkboard has the advantage of a rustic look that perfectly suits settings such as boutiques, independent cafes and restaurants.