Sign, Print and Menu Holders
Sign, Print and Menu Holders
Whether you're looking for affordable low cost solutions, or for the latest LED display to showcase your cutting edge printed graphics, our extensive range of sign, poster and menu holders are perfect for you.
With everything from table menu holders, to free standing holders and tent shaped ticket holders, you can be sure to find exactly what you need.
Made from acrylic and PVC plastic in single-sided, double-sided and multi-face versions, they are suitable for a whole range of uses and locations including restaurants, hospitality businesses and cafe menus.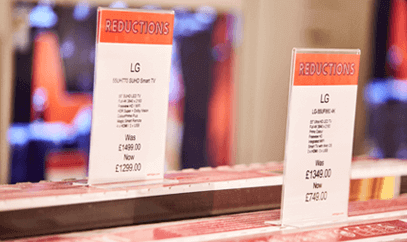 Menu Holders buying guide
Menu Holders are an essential tool for keeping your establishment looking neat, tidy and professional. They make it easier for your customer to see all the information they need.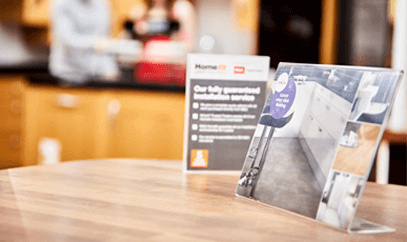 Acrylic POS buying guide
Acrylic or Perspex point of sale products can be customised to suit your business needs and the light weight design means they can be moved around easily and frequently.
Sign holders to suit all budgets
Order multi faced menu holders, poster holders and ticket holders from as little as 10p. Made from high quality acrylic, Perspex, styrene and PVC, we have ticket or sign holder options for established businesses and brand new startups alike.
Adhesive, freestanding and suspended poster holders
UK POS manufacture freestanding, magnetic, counterstanding, wall mounted, window mounted and ceiling suspended poster holders.
Available in A7 to A0 sizes or bespoke designs
We manufacture all of our products right here in the UK to all standard paper sizes. We can also manufacture bespoke pieces to your chosen specifications. All of our off the shelf print holders are available for next day delivery.
Sign holders for every location
Whether you want to update your wall and window displays, or add prices to your deli counter, there is a style of ticket, card or menu or poster holder for every business.