Price label holders
Why use a price label holder?
Using a price label holder makes your prices easily seen by customers. When product information is quick and easy to read, customers are more likely to pick up the product, so make the process seamless by using a label holder arm.
Additionally, you can add your skus and barcodes to a price label holder, making identifying items for stock taking so much quicker.
How do I add new price tickets to my price label holder?
Standard overarm price label holders take the difficulty out of updating your price tickets as you simply slide them in and out of the ticket holder section with ease.
Do you sell different types of price label or ticket holders?
Yes, there are many different ways to display price tickets and cards around your store. For different method, please see our Ticket and Card Holders category.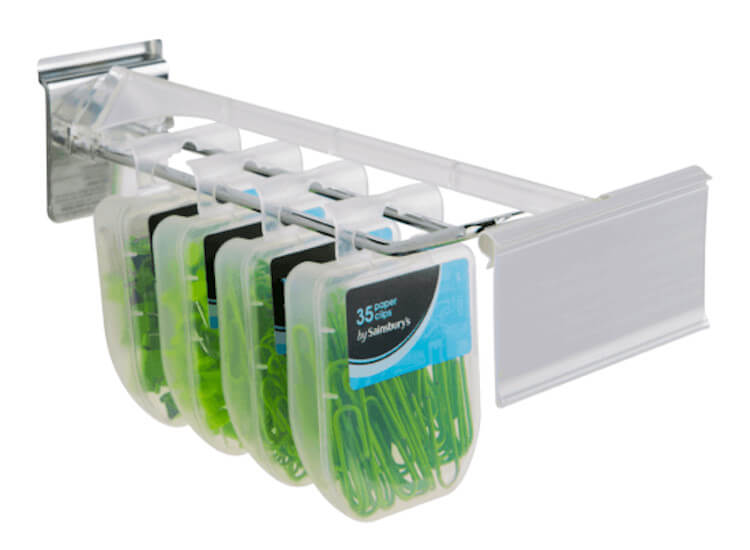 Where are these price label holders used?
Our price label holders are designed for fixing price labels onto your retail merchandising displays. They are made for attaching to merchandising hooks such as slatwall, gridwall and pegboard.
We also stock swan neck swing ticket holders for use on waterfall style slatwall garment rails, and supergrip card holders for attaching price cards onto basket style wire dump bins.