Metal Pegboard Hooks
What are pegboard hooks used for?
Pegboard pegs are designed for use with pegboard panels, and they are perfect for keeping potentially cluttered retail displays neat and tidy. They are often used in hardware and homeware stores to hang small products such as paintbrushes, screwdrivers and utensils. Pegboard displays are easy to reconfigure and offer sturdy support for your products.
What items can I hang using a pegboard hook?
They are sturdy enough to withstand the weight of heavier items, and with both single pronged and looped hooks available its easy to find the perfect option for your business. If your item doesn't feature a hole with which to hang from a hook, we also supply Self Adhesive Hang Tabs which quickly and easily attach to your stock for a simple merchandising solution.
How are the pegboard hooks made?
Our pegboard accessories all come with a zinc or white finish and have a hanging space ranging between 10cm and 20cm, with other sizes available on request. Simply contact our sales team today to find out more.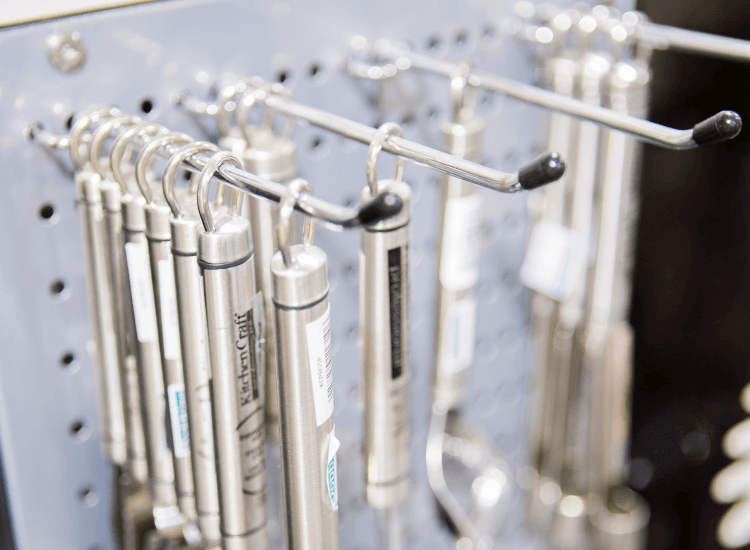 How can I add price labels to my pegboard hook?
For price labels and other promotional tickets which you may want to display on your hooks, we supply Merchandising Hook Label Holders which attach directly onto the merchandising hook from the back. Alternatively, if you are using a looped pegboard hook, you can attach price swing tags directly onto the front loop of the hook.