Gridwall hooks
Where can I use gridwall hooks?
Gridwall hooks are designed for use with gridwall or grid mesh panels. They all come with a back plate that slots directly onto your panels without the need for fixings. These hooks are useful for displaying smaller merchandise in store, such as accessories and smaller items of clothing.
What styles of gridwall hook do you stock?
We have single and double prong hooks available for gridwall, which come in a choice of black or silver colours. This allows you to match your gridwall prongs to your chosen gridwall or grid mesh panel colour.
What are the grid mesh hooks made from?
The hooks are made from strong, durable steel, which is finished in either polished chrome or black colours.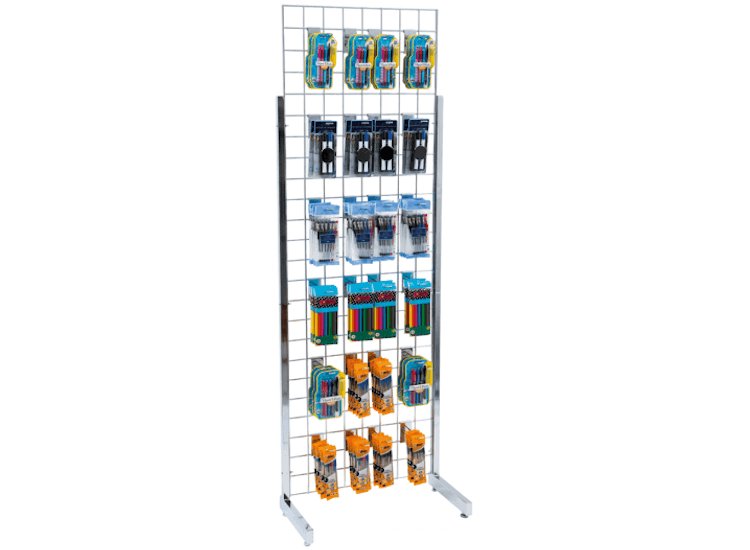 How long are the gridwall hooks?
The hooks come in a variety of lengths, ranging from 10cm to 30cm. This range of sizes gives you the freedom to display products of various sizes with ease.