Menu holder power banks
What is a menu holder power bank used for?
A menu holder power bank allows restaurants, cafes and other hospitality businesses to offer an extra service to customers without much extra hassle. It is both a menu display and USB power bank, which is able to let customers sit comfortably at the table to peruse the menu, while also being able to charge their phones or devices. It's a must have unit for modern hospitality business.
How do the USB power banks in the table menu holders work?
The USB ports are located on the bases of the menu holders, where customers can either plug in their own compatible charging cables or use the cables provided with the unit. The base itself needs to be charged in order for it to charge other devices. Simply use the charging cables provided with the unit to do this, either before it is used to charge devices or during. If you are purchasing more than one menu holder power bank, we do have a docking station which can charge up to four power banks at once. This is a great option for large businesses that are looking to place these units on many tables.
Do the menu holder power banks need to be charged?
Our menu holders do need to be charged before or during use. You can either choose to use the USB cables provided to charge the units, or save time by using the Menu Holder Power Bank Docking Station, which can charge up to four holders at a time.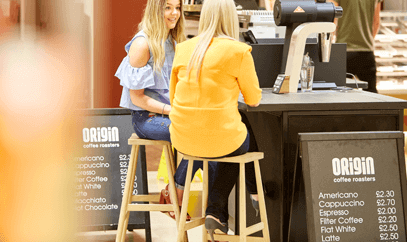 Point of sale displays for cafes
Make sure that customers are aware of all your latest offers.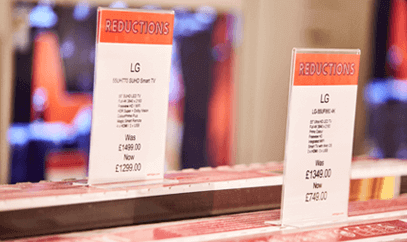 Menu holders buying guide
Display your menus and promotions in an eye-catching. stylish way.
Can I charge multiple USB devices at a time?
Yes you can. However, each of our menu holder power banks has a different amount of USB ports, so the number and type of devices you can charge at a time does differ. Some of our menu holders come with charging cables provided, which are compatible with iPhone, Android and micro USB devices, whilst others allow your customers to plug their own USB cables in. The batteries that power the units can hold enough charge to power a standard iPhone six times.
How can I secure my menu holder power banks?
Our 1m Kensington Locking Cable can lock your menu holder within a fixed radius to prevent it from being stolen from a public space.