LED Cable Kit Window Display with illuminated poster pockets
Easy to install, double sided and can be used portrait and landscape
Magnetic opening makes changing posters quick and easy
UK mainland delivery from £9.50 - free on orders over £150 (ex. VAT)
Get it by Tuesday 28th Mar if you order by 5pm using Express Delivery
Why choose an LED Window Display Cable Kit?
Our LED Window Display Kits are a great way to attract attention to your business and create a professional, clean display. By introducing a Cable Display Kit, you can be sure your graphics, posters or adverts can always be seen, day or night.
Unlike standard posters, LED poster displays are considerably brighter. They are exceptionally striking and more likely to draw customers in. This kit is also very easy to install.
Where can I use an illuminated display kit?
This LED cable kit is available for ceiling-to-floor fixing or wall mounting - simply select the option you need from the dropdown menu. It works well in a range of businesses, from hospitality to leisure, in both windows and interiors. It is particularly popular in estate agents' window displays. If you have lots of information and images to show, such as in property ads, it's essential that this is done clearly and professionally.
How do the light panels work?
The kits are mains powered and built with energy-efficient LED lights that create an even distribution of light across your graphic. The double-sided 14mm thick bevelled edge also means the light is reflected, creating an extra bright appearance on the light panels. The panels are built with a silver magnetic strip that holds your poster in place.
What is the kit made from?
These kits are manufactured in superior-quality laser-cut acrylic with diamond-polished edges for a professional finish. A silver inner border is added to neatly frame your display and the side clamps are silver anodised for a satin finish. You will need a Phillips head screwdriver to install the kits.
What's included in the illuminated window display kit?
The kits include:
Two 4m steel cables (which can be cut to your required length with wire cutters)
1, 2, 3 or 4 acrylic panels with 4 side clamps per panel
Fixings
Allen key
One low-voltage 12 volt transformer with a 1.8m wire
You also have the option of getting custom-printed Duratrans posters with your order - simply select this from the dropdown menu. The ceiling-to-floor kits are double sided, so you get two posters per poster holder, providing one for each side. The wall-mounted kits, on the other hand, are single-sided, so you get one poster per holder.
Can the panels be used both portrait and landscape?
Yes. You do not have to choose an orientation as all of these panels can be hung in either portrait or landscape to your preference. It's easy to change the poster over. Simply pull the silver magnetic opening forward, take out your current graphic, and slide in your new replacement.
Can I print on any paper?
Yes, you can use standard paper in your illuminated display but we recommend always using Duratrans or backlit paper for the best results.
| Poster size | A1 | A2 | A3 | A4 |
| --- | --- | --- | --- | --- |
| Graphic area | 59.4cm x 84.1cm | 42cm x 59.4cm | 29.5cm x 42cm | 21cm x 29cm |
| Visual area | 58.6cm x 83.3cm | 41.2cm x 58.6cm | 28cm x 40.5cm | 19.5cm x 28cm |
| External area | 68.6cm x 93.3cm | 51.3cm x 68.6cm | 38cm x 50cm | 29.5cm x 38cm |
| Landscape or portrait? | Both | Both | Both | Both |
| Double sided? | Yes | Yes | Yes | Yes |
| Inner border colour | Silver | Silver | Silver | Silver |
| Tools required | Phillips head screwdriver | Phillips head screwdriver | Phillips head screwdriver | Phillips head screwdriver |
| Tools supplied | Allen key | Allen key | Allen key | Allen key |
Can I get this product with printed posters/signs?
Yes, this product is also available with custom prints. After purchase, we'll send you an email within an hour with a link to upload your artwork for printing, or you can design it yourself using our clever online drawing app.
On what medium do you print?
We use premium transparencies called Duratrans for this backlit product. These have a very high luminosity and let LED light through to create a vibrant image which looks like a high-resolution computer image.
These posters give an incredibly sharp image which stands out much better than a poster printed on paper ever could. They provide an extremely professional finish and are really eye catching.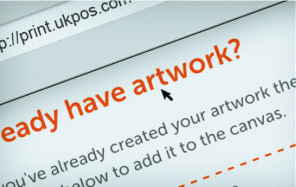 After you've ordered, we'll send you an email within an hour with instructions on how to send your artwork to us.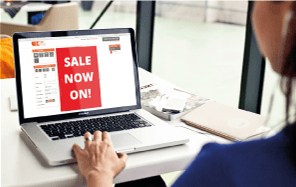 You can upload artwork from your designer, or design it yourself using our online drawing app.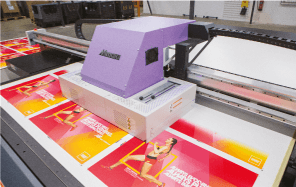 We'll print your artwork and will send it along with your products when it's printed 2-3 days later.
Where do I find templates and information on image requirements?
You can find templates and instructions for your designer on our help guide.
Do you offer a design service?
If you are struggling with creating your artwork, we do offer an in-house design service for our branded and printed items. Our online printing application allows you to design your own artwork via your web browser. It's quick and easy to use and you don't need to be a designer to get good results.
Do I need my artwork ready when I order?
No, as you upload artwork after ordering, you don't need to have it ready when you purchase your item. We will send you an email within an hour after you have placed your order and you can get it designed and uploaded in your own time.
Can I send more than one piece of artwork for a double sided product?
Yes, you can send over two different types of artwork to feature on either side of a double sided product.
How long does it take to print my products?
Most of our printed or branded products take 2-3 days to produce (depending on the product) after we've received your finished artwork. If we don't receive your artwork promptly your order will be delayed.
Can I get next day delivery?
As there is a lead time of 2-5 days on custom printed products from receipt of artwork, we're unable to deliver these items via expedited services or make them available via Click and Collect. Once printed, we'll despatch your goods using your chosen delivery method.
How do I send you my artwork?
After you have placed your order we will send you an email with details on how to provide your artwork to us for printing or branding. If you do not receive this within an hour of ordering, please contact us and we will be happy to assist.
Simon
Such a high quality product! Our posters are now lit up and are very easy to read. We've seen an increase in footfall and are really pleased with the kit. Will definitely use UK POS again.