How to create a luxury experience at the point of sale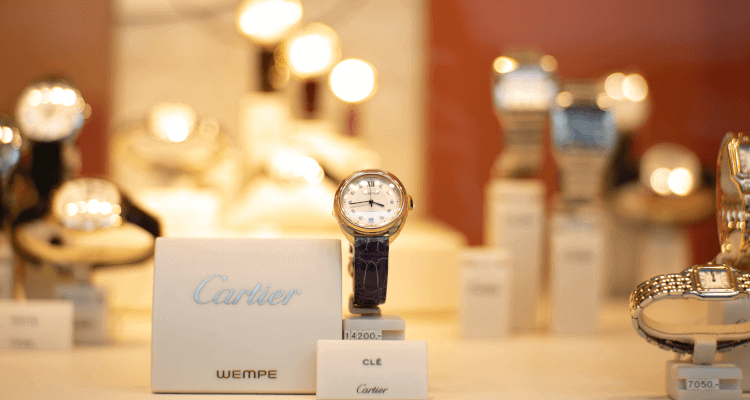 What is luxury shopfitting?
The luxury market is more difficult to define than the necessity goods market. Luxury retail includes more abstract concepts, whereas the necessity goods market is driven by everyday needs.
Ultimately, anything can be considered luxurious, from cars, to clothes, to foods. It's the attributes of the item in question that make it luxurious, rather than the item itself. Many high-end designers and retailers have attempted to define the meaning of 'luxury', although there is no firm consensus.
Coco Chanel famously said that 'Some people think luxury is the opposite of poverty. It is not. It is the opposite of vulgarity'. This seems to suggest that, for luxury consumers, price is not as important as class.
Hermès, on the other hand, defines luxury as 'that which can be repaired' [1], suggesting that luxury goods are the opposite of disposable goods.
There are many associations that consumers make with luxury brands, and numerous reasons why they may choose to buy luxury goods. Ensuring that your point of sale shopfitting materials reflect your brand or product's quality is essential to making this connection with consumers.
This article explains what those associations are and why people choose luxury products, as well as providing clear guidance on how you can enhance your company's position in the luxury market using high end retail displays.
Essential displays for luxury shopfitting
Why do we buy luxury brands?
People might buy luxury goods because they presume them to have a better, more high-quality construction; because they are a status symbol; because they are one-of-a-kind; and many other potential reasons.
The Deloitte LLP group surveyed 1,300 luxury consumers across Europe (with an average household income of €224,300), who reported that impulse was the main driver of their luxury purchases [2]. We suggest, however, that the core drivers of luxury purchasing can condensed down to the following three main aspects: cost, scarcity and mission.
1. Cost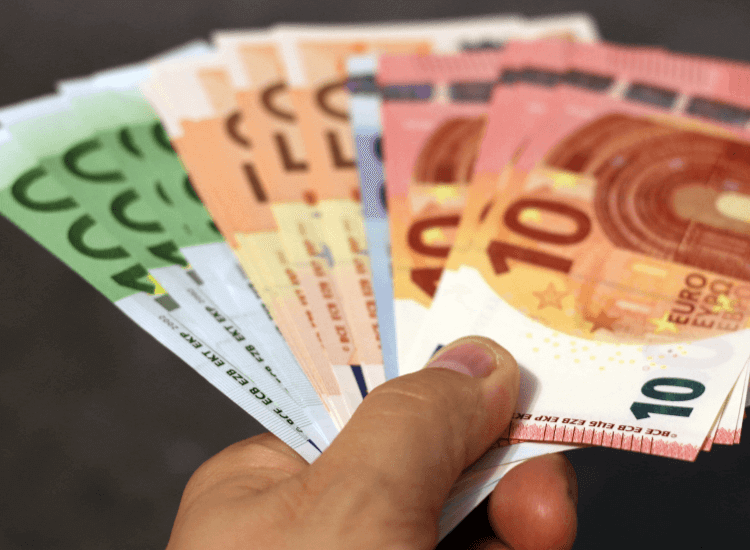 Higher prices on luxury goods suggest higher quality and innovative construction. Despite this, high-end pricing works differently to the standard market, and cost has far less power to drive sales.
This is because the extremely wealthy are less concerned about saving money than they are about other factors.
2. Scarcity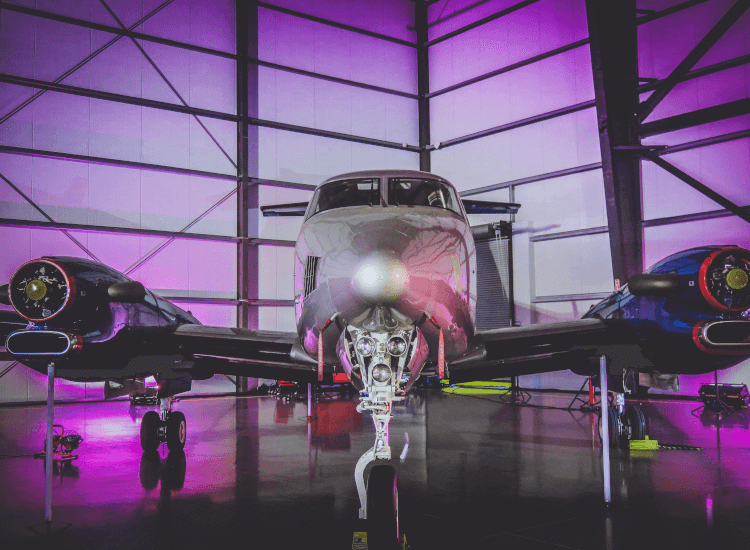 The scarcity and exclusivity of a product or brand implies transferable uniqueness.
Rare and/or bespoke products and services have a level of unattainability for the average person, and this makes those people who are able to connect with these premium brands feel special and individually catered to.
3. Mission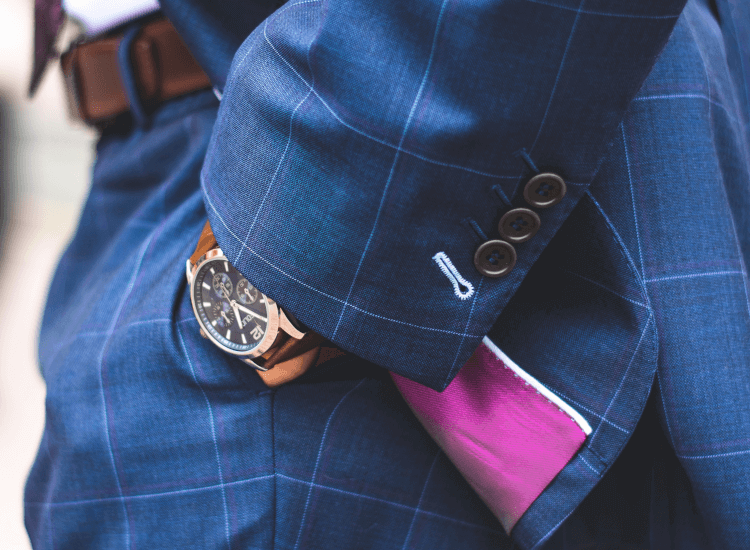 Luxury products and services can reflect the values your customer has, or wants to project.
Mission is a key factor in luxury retailing, and relies on the storytelling surrounding the shopping experience, particularly in regards to aspects such as brand history, ethos and personal emotional value to the consumer.
Other marketing academics suggest that timelessness is a key quality for luxury goods. The ability to age well means that the purchase is a much safer financial investment than things which are easily dated.
That said, the Deloitte survey also found that 'in luxury consumption, Millennials (Gen Y) are three times more likely to be driven by trend than older consumers'.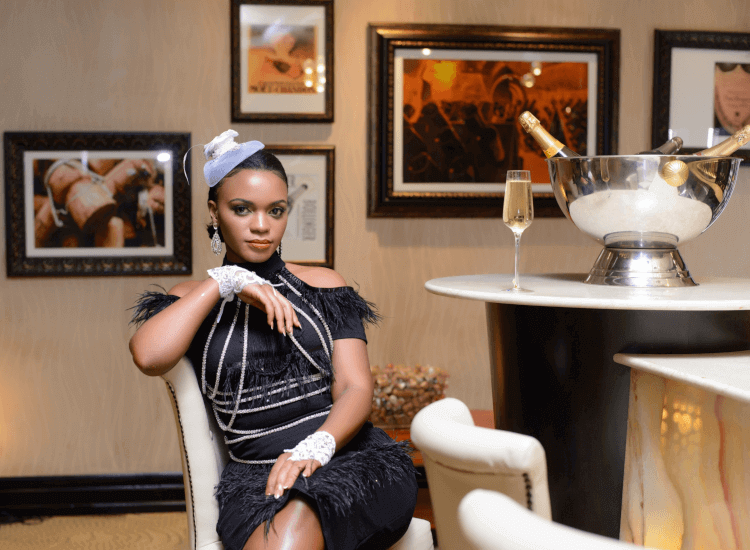 Given that a recent global luxury market study by Bain and Company found that Generations Y and Z 'contributed virtually all of the [luxury] market's growth [in 2018]' [3], it is now more important to consider popular trends in luxury retail among these generations, in order to keep younger wealthy consumers engaged.
It is commonly argued that luxury marketing is primarily about brand experience, and that experiential marketing in luxury retail encompasses far more factors than transactional marketing (which is mainly driven by necessity).
Therefore, regardless of trends, luxury marketers must base their branding less on product characteristics and more on experience and values, ensuring that the shopping experience is congruent with what we expect from a luxury brand. Appealing to the ultra-rich must be done in a holistic manner, ensuring consistency throughout the business, from online marketing to in-store atmosphere.
How do you provide a luxury experience?
When a luxury brand uses experiential marketing, the luxury business in question must consider three key points of the customer experience: pre-sale, purchase and aftercare. These three points can crucially affect your success, since wealthy customers expect a comprehensive, bespoke experience. If these expectations aren't met, your brand will undoubtedly have less favourable results in the luxury goods market.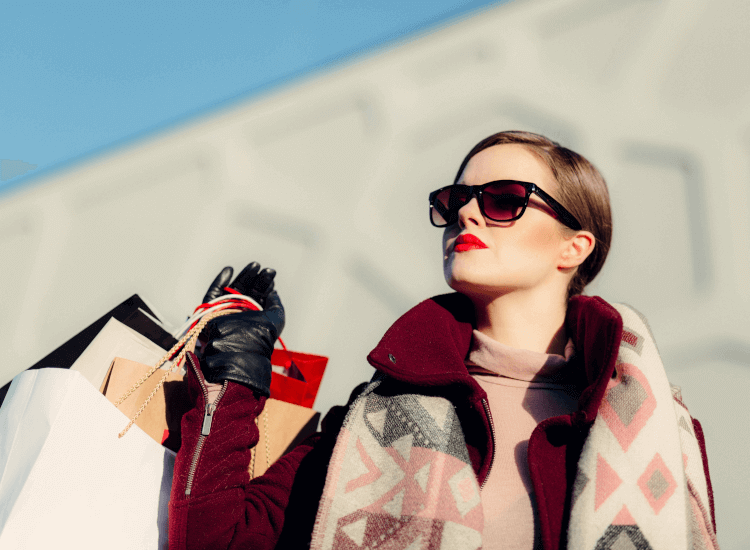 Almost all customers nowadays have come to expect a certain level of personalised assistance in retail, from before the purchase begins through to when they return home after the purchase. High-end consumers in particular expect a higher level of service before, during and after the sale. A personalised pre-sale experience could include targeted advertising and customised product suggestions, discussing requirements, or even providing a personal shopper.
What makes a luxury experience at the point of sale?
The convenience and efficiency of the transaction. The experience must be streamlined.
The friendliness and helpfulness of the sales assistant. Your customers must feel valued and respected.
The experience of the in-store environment - is it clean, well organised and beautifully designed? Environment and atmosphere are so important at the point of sale.
The provision of additional packaging options, such as a gift-wrap service, or being provided with an exclusive carry bag.
It is the post-purchase aftercare specifically that will go the extra mile in terms of impacting perceptions and building a positive, evolving relationship which is the basis for brand loyalty.
This demonstrates to the customer that your company sees and treats them as an individual and values their patronage, developing an ongoing relationship rather than an impersonal transaction.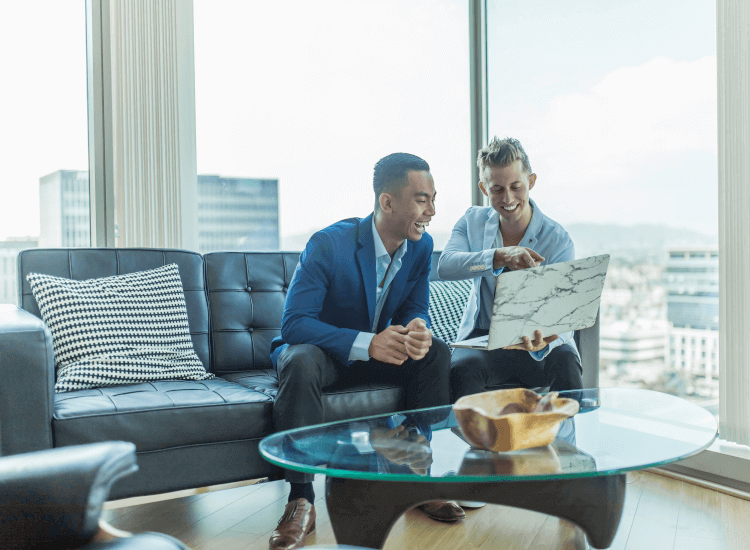 Aftercare can range from providing feedback opportunities in order to establish customer satisfaction, to keeping them up-to-date on new products and company news, which helps to make customers feel like they are a part of your brand's journey to success and 'brings them in', while simultaneously advertising to them in a more subtle manner.
The key message is that luxury brands must work hard to ensure their customers really feel valued on an individual level, and that this experience usually carries a price tag.
How to sell to billionaires with luxury merchandising and luxury shopfitting
M. Logkizidou's research found that different types of visual merchandising displays (VMDs) can act as cues that trigger consumers to discriminate between 'high image' and 'low image' displays [4]. Cues include fixture types, materials and presentation techniques. Ultra-wealthy customers, such as millionaires and billionaires, respond positively to these cues, so using them in store design can help attract the right customers.
We have condensed this research into the table below, to help you understand how the different elements involved in merchandising displays and luxury shopfitting supplies at your point of sale will affect how customers perceive your business.
A primary finding from this research is that museological (or museum-like) presentation techniques, which include the art installation style, act as a cue for perceptions of luxury. In her 2016 thesis, Logkizidou proves her own hypothesis that 'specific VMD cues [...] such as museological presentation techniques can attach to a brand on display a set of perceptions of luxury' [5]. Therefore, luxury shopfitting must be undertaken with careful consideration towards materials and display style.
In a more recent paper, Logkizidou investigates why museological displays have this effect. She found that traditional museological presentation techniques 'infuse luxury products with an artistic value' [6].
One explanation for this effect is how traditional museum displays tend to carry an air of authority and 'priceless authenticity'. These qualities can also apply to museum-style VMDs, prompting consumers to perceive products as more luxurious, and less of a risky purchase.
The research offers further guidance into the right display types for luxury shopfitting. For example, containing merchandise within an enclosed display cube enhances perceptions of exclusivity.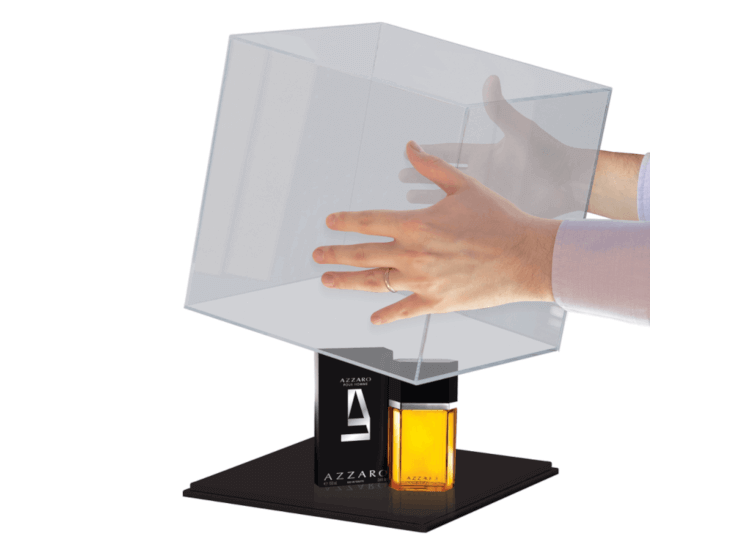 Raising certain product above others using plinths, or adding museum-like lighting will also influence perceptions of quality and scarcity, all of which will decrease the perception of risk factors associated with a large purchase.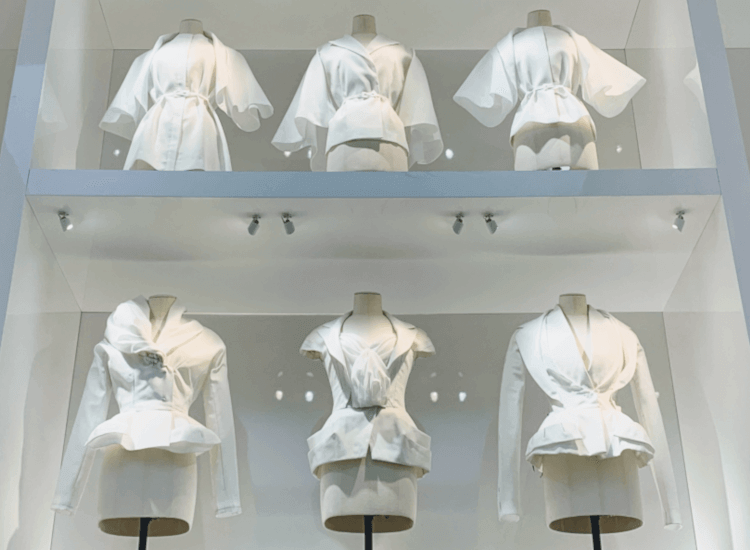 Museum-like product displays trigger connotations of luxury for the consumer, indicating authenticity, individuality and quality.
Why use museological merchandising displays for luxury shopfitting:
Consumers infer meaning from environmental cues. As these display techniques are synonymous with museums and galleries, the meanings inferred help to form their perceptions.
Single-item displays establish the brand on show as being unique and not mass-produced.
Display cases denote a secure area, implying the value and desirability of the displayed products.
The perceived value is linked to authenticity. Items displayed like this in museums are generally authentic items of historic and cultural significance. Displaying consumer goods in a similar way activates these associations for the consumer.
Spacious displays suggest prestige, in contrast to cluttered displays which hint at a bargain-hunter environment.
Using heavier and more expensive display materials suggest a higher quality of goods, triggering a value perception in the customer. Use marble, glass, metal and wood rather than plastic.
Read our next article 'How to sell luxury items', for more insights into how to adapt your point of sale merchandising displays for luxury retail.
High end retail displays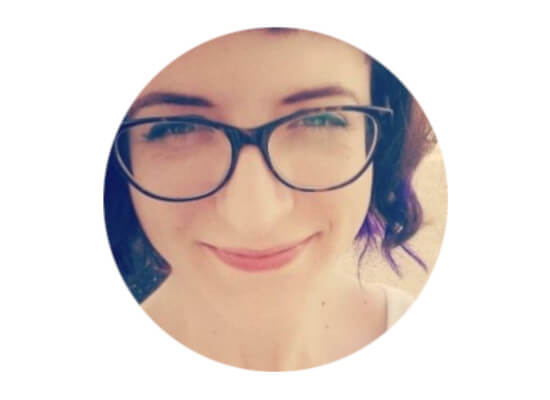 Kira Swales
Kira Swales is a copywriter for UK POS. Kira has over eight years' experience in e-commerce and copywriting, with a background in retail. She enjoys researching topics in depth in order to provide readers with the latest information on point of sale merchandising. Read more of her comprehensive guides in our
Knowledge Hub
.
References
1. Dumas, Robert, President of Hermès from 1951 to 1978.
2. Deloitte LLP UK, The Luxury Opportunity: The evolving UK luxury consumer - and how luxury brands can respond (2015) https://www2.deloitte.com/content/dam/Deloitte/uk/Documents/consumer-business/deloitte-uk-consumer-the-luxury-opportunity.pdf [accessed 25th November 2019].
3. D'Arpizio, Levato, Prete, Del Fabbro and de Montgolfier, "The Future of Luxury: A Look into Tomorrow to Understand Today", Bain, 10th January 2019, https://www.bain.com/insights/luxury-goods-worldwide-market-study-fall-winter-2018 [accessed 25th November 2019].
4. Logkizidou, Gotsi and Andriopoulos, 'Unpacking the Influence of Merchandise Display Cues on Luxury Brand Perceptions and Luxury Brand Purchase Intentions', British Academy of Management Conference Proceedings (2013).
5. Logkizidou, Maria. 'The Impact of the Visual Merchandise Display on Consumer Purchases of Luxury Brands: The Moderating Role of Cultural Capital' (PhD Thesis, Cardiff University, 2016).
6. Logkizidou, Maria 'Why Museological Merchandise Displays Enhance Luxury Product Evaluations: An Extended Art Infusion Effect', Journal of Retailing, Volume 95, Issue 1 (March 2019), pp. 67-82.