Tabletop Chalkboard Signs
Tabletop Chalkboard Menu Signs
Where should tabletop chalkboards be used?
Tabletop chalkboards are suitable for a range of applications. Place a small table top chalk board on countertops to display your menus, event information or special offers.
Mini chalkboard signs can also be labelled with table numbers or reservation details.
What style of chalk boards are available?
We have a range of different styles of tabletop chalkboard menu signs. Some feature an A-frame or easel design that is small enough to fit on a table, while other chalkboards simply slot into a sign holder base.
We also stock lean-back chalkboard signs which are manufactured from a single piece of material. This means that it is freestanding without the need for a base or frame. Using various forms of chalkboard menus and signage ensures that your theme and branding are comprehensive.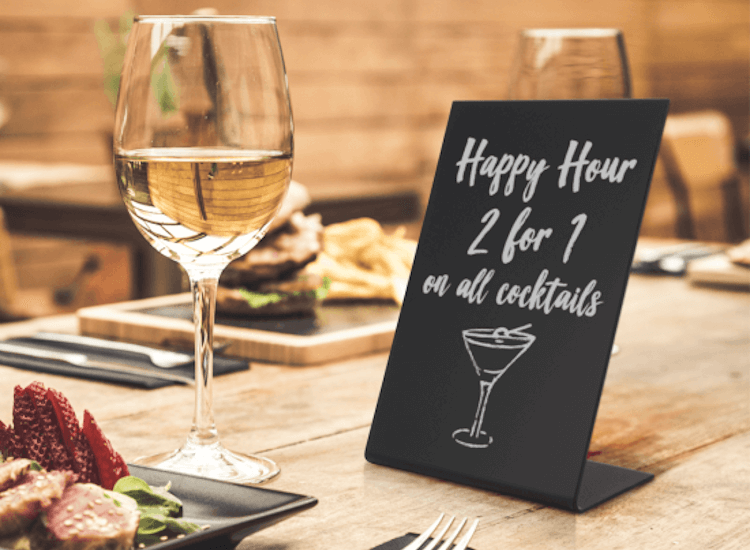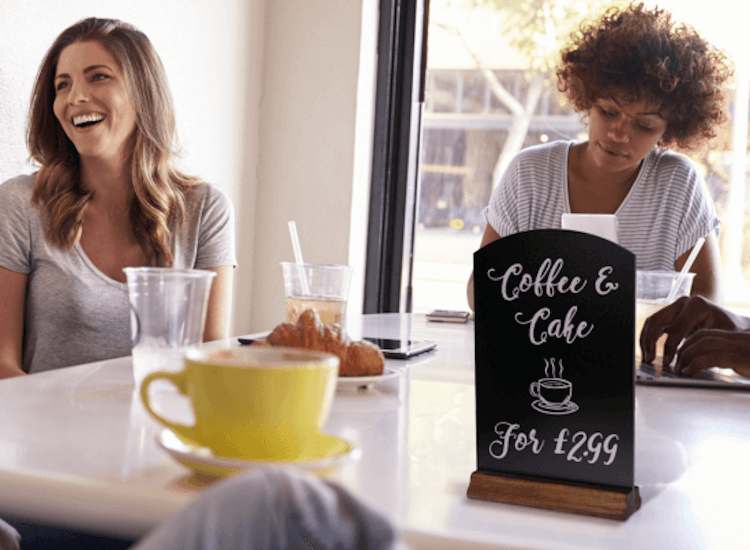 Stylish and easy to use, tabletop chalkboards look fantastic in a wide range of locations
How will table top chalkboards suit my business?
Small chalkboards are a great option for extending a rustic theme throughout your business. Chalkboard signs, including wall mounted and floor standing varieties, are highly popular in the hospitality industry, particularly in pubs and cafes.
Menu chalkboards are easy to update and wipe clean when required. Our Chalkboard Cleaner Spray will remove any smudges or dust to get your display looking as good as new again.
How do I update my small chalkboards?
The table top chalkboards can be updated with standard chalk sticks. For a more professional and water resistant finish, however, we recommend using our liquid chalk pens. They are available in a wide range of attractive colours, providing you with unlimited creative opportunities.