Gridwall and Grid Mesh Accessories
What are gridwall accessories used for?
Gridwall and grid mesh accessories are a range of hooks, rails, shelves and stands that attach directly to your gridwall or grid mesh panels and display kits to allow you to display your merchandise.
What types of gridwall accessories do you have available?
Our accessories include shelves, hooks, rails, hat stands, shelves and gridwall sign holders. The accessories are designed to attach and detach from your displays easily, so that you can update them regularly to suit your business needs.
What colours are the gridwall and grid mesh accessories available in?
Our range of gridwall fixtures are available in a choice of chrome and black colours, so that you can pair (or mix and match) them with our chrome gridwall or black grid mesh panels.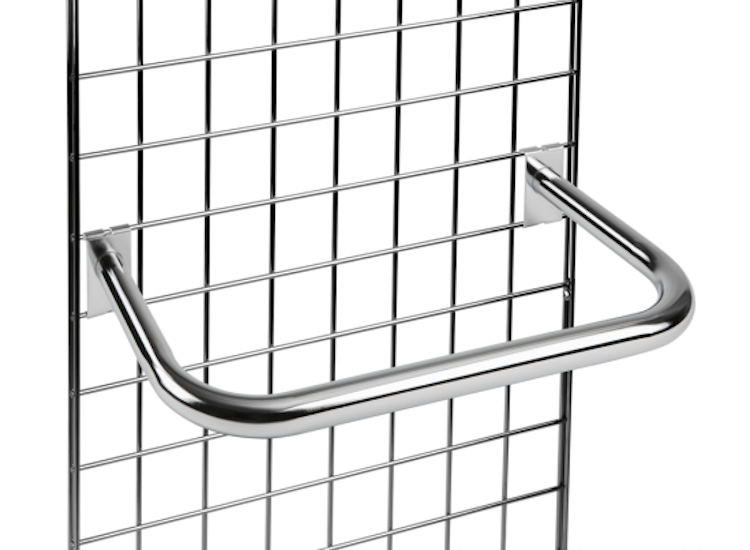 How do I attach the grid mesh accessories to my displays?
Grid mesh hooks, rails, shelves and all gridwall accessories easily attach to your gridwall using the back plate that slots onto your wire mesh. Grid mesh and gridwall legs and bases require assembly and come with fixings provided.