Reopening visitor attractions during the Covid-19 pandemic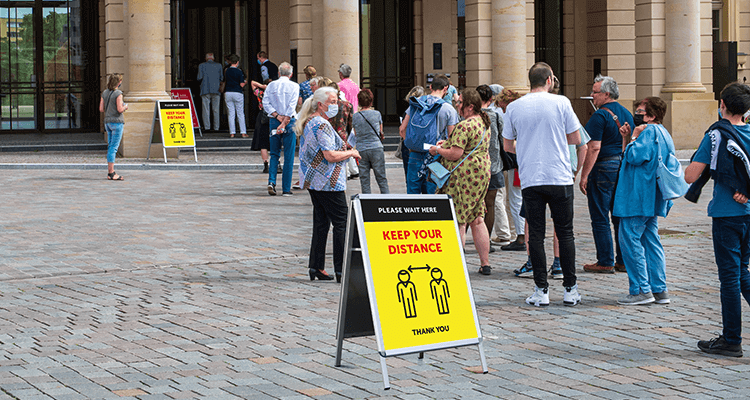 As we begin to see a route out of the latest lockdown measures in the UK, the public is once again being urged to support local businesses, attractions and public venues when they reopen, in order to kickstart the economy. While domestic tourism spending in 2021 is expected to see an increase from its 2020 figures, due to the coronavirus pandemic, it's still only forecasted as 67% of the level of spending seen in 2019 [1]. As a result, popular visitor attractions such as zoos, museums, galleries and heritage sites are doing everything they can to ensure a safe and successful reopening.
Many more people are planning to enjoy 'staycations' this year, in order to not take risks with international travel. This means that the UK's tourist attractions need to target this market in particular this year to keep business going. It's going to be a difficult year financially for many businesses that rely on tourism, especially since most of them won't be able to resume business until the 12th of April 2021 at the earliest [2]. However, there are many steps that owners can take in order to attract domestic visitors.
The signs are good, however. After the first lockdown, the director of the Association of Leading Visitor Attractions (ALVA), noted that many visitor sites had become 'vastly over subscribed' as people ticked off places to visit from their wishlist after a long 4 months of lockdown indoors [3]. It's hoped that the industry will experience the same renewed enthusiasm this time around.
'There is unprecedented demand on the part of the public to go back to their favourite visitor attractions.'

- Bernard Donoghue, director of ALVA (Shropshire Star, 2020)
The fear of being among larger crowds of people is likely to be among the highest factors in people not visiting your visitor attraction, but there are ways that you can put your customers' minds at ease.
Upon arrival to visitor attractions
While social distancing guidelines are in place, you will need to make sure that all visitors are aware of the measures you are taking to keep everybody safe and reduce the spread of infection. The use of clear signage is essential to getting your messages across once visitors have arrived on site.
Once customers have booked their visit, you should instruct them to only turn up at the specific time they have booked for, or tell them to be prepared to queue to enter the attraction if booking slots are not possible (such as in zoos and theme parks).
Queues and ticketing areas
Once customers have arrived on site, they will have to be prepared to queue in a designated area for longer periods than normal. Although this may sound like it could put people off from visiting your site, there are innovative ways that you can use point of sale materials and distractions to make the experience more enjoyable for visitors, as well as tools to comply with the social distancing guidelines.
All of these principles boil down to the fact that people need to be entertained in some way while queuing, otherwise the perceived wait time will be longer. Ways to reduce the perceived wait time could include providing information on how long people can expect to queue, making sure that nobody is able to 'jump' a queue unfairly, or by providing a form of entertainment to people as they wait. One great way of providing a form of entertainment to queuing customers is by using digital signage.
Digital signage could also be used to display up-to-date waiting times along each point of the queue, especially if it is a large queue. Theme parks do this for individual rides in normal circumstances, so there is precedent for this. Showcard stands or snap frames are also suitable for displaying wait times, but would have to be updated manually so are less likely to be accurate.
Moving around the site
Once visitors have made it through the queuing system and are fully on-site, you will want to make the experience of your attraction as close to normal as possible, while continuing to work within government guidelines. UK POS has products that can help you to achieve this, from maintaining hygiene to operating essential on-site services such as toilets and cafes.
One way systems
In order to keep different households and support bubbles safely apart while enjoying their time at your visitor attraction. Implementing a one way system throughout the site is a simple way to make sure that everyone can enjoy every part of your attraction.
'Where historic parks, gardens and archaeological sites are open to the public, it may be necessary to create new visitor routes and one-way systems, to aid social distancing. Ideally these should be temporary and fully reversible.'- Department for Business, Energy & Industrial Strategy and Department for Digital, Culture, Media & Sport (May 2020) [5]
Maintaining hygiene
The use of masks in all indoor areas is crucial to reducing the spread of infection between staff and customers. At present, face coverings must be worn in all shops and on public transport in England.
Visitors should wear masks or face coverings at all times indoors, and also where two metre social distancing measures cannot be maintained outside.
As well as face masks, a big part of keeping your attraction free from infection is through hand hygiene measures. Place hand hygiene stations at regular intervals along your pathways for customers to use as they enjoy your attraction. Ensure that hand sanitisers are available in areas where door handles, hand rails and checkouts are situated, as this is where contamination is likely to occur.
Enforcing social distancing
If your visitor attraction is mainly indoors, such as a museum or gallery, you will need to implement strict social distancing measures to comply with government guidelines, as these areas do not provide good ventilation. For mainly outdoor attractions, such as zoos, theme parks and heritage sites, you will still need to enforce social distancing, but it can be slightly more relaxed as outdoor air provides natural ventilation.
Other essential services
As well as the rides, exhibitions or historical sites that visitor attractions have, you will also have other essential services on-site that will also need to comply with government guidelines, including toilets and cafes.
Toilets
The public toilets inside your attraction are likely to be the most high risk area for the potential of viruses spreading. This is because public toilets have many surfaces that every person using the facilities is going to touch with their hands, such as the flush, taps, door handles and hand dryers. Automatic flushes and no-touch automatic taps do reduce the risk, but all safety measures should still be implemented in this situation.
Finally, recent studies have indicated that flushing the toilet with the lid open could be spreading virus particles, as the force of the water swirling round the bowl spits up aerosol droplets which can rise up to one metre above the toilet [6]. It may be a good idea to encourage users to close the toilet lid before flushing in order to reduce this risk, by using signage in each cubicle.
Food services
More high-risk areas that bring staff and visitors in closer contact with each other are your food service areas, such as cafes and restaurants. Here, the use of hand sanitiser and gloves is even more important, as your service staff will be directly handling plates, cutlery and cups that customers will be eating from.
For more information regarding reopening restaurants and COVID-19 safety in the food industry, please refer to our guide.
Please note that this information was correct at the time of publication. We recommend checking gov.uk to ensure the guidance you use is up to date.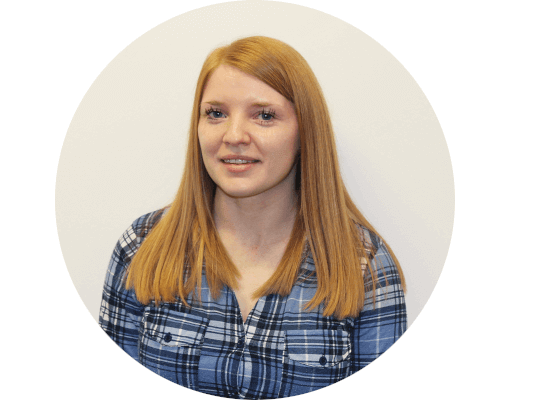 Alysha Bennett
Alysha is a copywriter at UK POS, with experience working in B2B and B2C companies, as well as with charities. For over three years she has been curating consumer and retail trends, to assist retailers in implementing effective point of sale materials into their own businesses.
References
1. VisitBritain, '2021 tourism forecast', https://www.visitbritain.org/2021-tourism-forecast [accessed 8th March 2021].
2. Cabinet Office, 'Reopening businesses and venues in England' (24th February 2021), https://www.gov.uk/government/publications/reopening-businesses-and-venues-in-england [accessed 8th March 2021 2020].
3. Shropshire Star, 'Returning to visitor attractions is an oasis in a coronavirus desert' (July 2020), https://www.shropshirestar.com/news/uk-news/2020/07/14/returning-to-visitor-attractions-is-an-oasis-in-a-coronavirus-desert/ [accessed July 2020].
4. Queue-It, 'The psychology of queuing revealed in 6 simple rules' (September 2019), https://queue-it.com/blog/psychology-of-queuing/ [accessed July 2020].
5. Department for Business, Energy & Industrial Strategy and Department for Digital, Culture, Media & Sport, 'Guidance for people who work or volunteer in heritage locations' (May 2020), https://www.gov.uk/guidance/working-safely-during-coronavirus-covid-19/heritage-locations [accessed July 2020].
6. Roberts, Lizzie, 'Put the seat down when flushing toilet to avoid spread of Covid-19, scientists urge', The Telegraph (June 2020), https://www.telegraph.co.uk/global-health/climate-and-people/put-seat-flushing-toilet-avoid-spread-covid-19-scientists-urge/ [accessed July 2020].