Flexible display wallets buying guide
Flexible plastic display wallets are the perfect way to label awkward or large items. They can be used in a variety of industries from furniture stores to garden centres.
Flexible plastic wallets are ideal for displaying prices, names and technical information directly next to your products, so that customers get all the information they require to make a purchase decision.
This guide provides a short introduction to the styles of wallets available and how best to utilise them.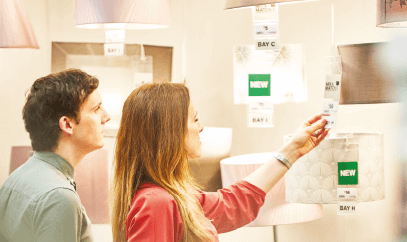 Flexible wallets are the ideal solution for a variety of products.
PVC flexible display wallets
Tagging and security ties
Flexible display wallets and plastic sleeves
What are plastic sleeves made of?
All of the plastic sleeves here at UK POS are made using clear PVC, which is flexible, durable and resistant to being handled by customers.
What style of flexible plastic display wallets are available?
No matter what product you are looking to label, there is a wallet suitable for you.
Adhesive wallets – These are ideal for flat surfaces such as tables, fridges or even walls. Designed with an adhesive backing, they instantly apply to your chosen surface and make on-product labelling easy and quick.


Wallets with holes – The perfect solution for double sided displays. These can be attached using cable ties or paddle tags depending on your product. Attach these wallets to soft furnishings such as couches with prices on one side and product spec on the other.
There are three styles of hole available to suit your preferred attachment method; welded hole, metal eyelet and a triangular header with hole.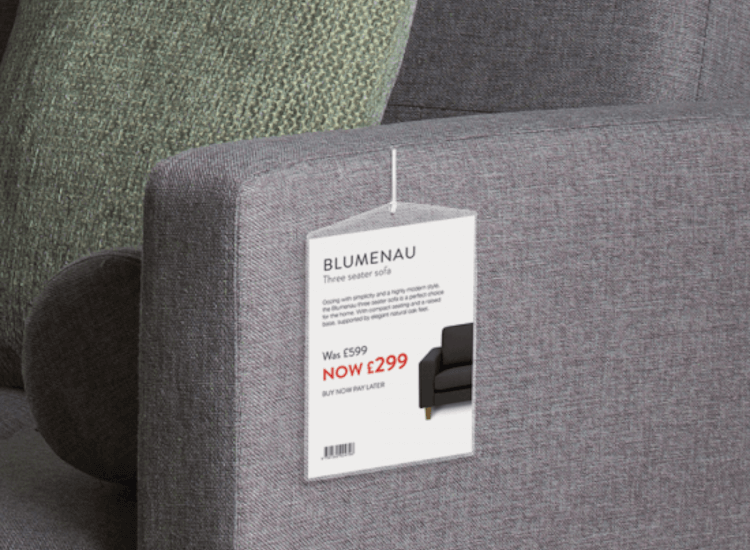 What are PVC wallets used to display?
These clear wallets are mostly used by retailers to display prices and promotions directly next to products. The benefit of using clear plastic display wallets is that they keep your posters clean and make it easy for you to replace your display material. The PVC wallets can also be used to provide additional product information at the point of sale in retail stores, such as technical specifications and product benefits.
How do I attach my PVC wallet?
This depends entirely on your product. For products with a flat surface, we recommend using an adhesive wallet. Suitable for almost any surface or material, the adhesive attaches instantly providing a single sided display for your product. We would recommend this style for tables, large appliances, homeware or directly onto your wall.
Some of our wallets are designed with a hole to the top of the pocket. This creates a flexible double sided display, ideal for products where customers will require further information. These are great for sofa stores, clothing, bed frames, garden centres and many more large or soft objects. Use cable ties, secure-a-ties or paddle tags to attach.