A Cafe Barrier System including pole, base and custom printed banner
Cafe barriers can also create queues, crowd control, windbreaks or divides
Can be personalised with your company logo or branding on one or both sides
FREE UK mainland standard delivery with this product
Why do I need a Café Barrier System?
Create a professional outdoor seating area for your café, bar or restaurant, while also promoting your brand, using a Café Barrier System. These high-quality café barriers come complete with single or double sided banners printed in your choice of colour or with your artwork. This Silver or Black Café Barrier System can be used in many industries for crowd control, queue management or to create sectioned seating.
What is included in the Café Barrier Kit?
This completed kit includes two poles with bases, cross rails in your chosen size, a bespoke printed café banner, and spring clips to attach your banner. The barrier system has a choice of a polished chrome finish, or a matte black finish (except for the rings at the base of the poles, which have a shiny black finish). To extend your system, simply add-on as many extension kits as you require.
How do the cafe banners attach to the poles?
The top and bottom of your café banner attach to your poles using cross rails and spring clips, which add tension to your displays.
How do I add my artwork to the cafe banner system?
Once your order has been placed, you will receive an email with details of how to send us your artwork for your café banner system. Alternatively, we can create your full colour artwork for you if you add our in-house design service to your order. Using your images, logos and text, we will create print-ready professional artwork for your approval before we send it to print - a handy service for those without access to a graphic designer.
Please be aware that the single sided printed cafe banners will have a mirror image of your print on the other side, as the material is 40-50% transparent.
Pole-to-pole distance
1.2m
1.5m
1.8m
Cross rail length
1.13m
1.44m
1.73m
Rail diameter
2.5cm
2.5cm
2.5cm
Banner size (L x H)
100.5cm x 83.8cm
130.5cm x 83.8cm
160.5cm x 83.8cm
Banner material
Polyester
Polyester
Polyester
Single or double sided print?
Optional (select from dropdown)
Optional (select from dropdown)
Optional (select from dropdown)
Colours
Choice of chrome or black
Choice of chrome or black
Choice of chrome or black
Pole height
98cm (chrome)
91cm (black)
98cm (chrome)
91cm (black)
98cm (chrome)
91cm (black)
Base weight
6.7kg
6.7kg
6.7kg
Total pole weight
8.1kg (chrome)
7.7kg (black)
8.1kg (chrome)
7.7kg (black)
8.1kg (chrome)
7.7kg (black)
Can I get this product branded/printed?
Yes, we can brand/print this product for you. After purchase, we'll send you an email within an hour with a link to upload your artwork for branding. Please ensure you use one of the templates we provide to make this problem free.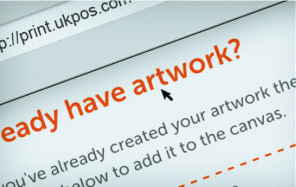 After you order, we'll send an email within an hour with instructions on how to send us your artwork.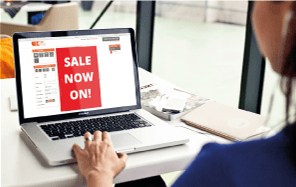 Give one of the templates provided to your designer, then upload your artwork for printing.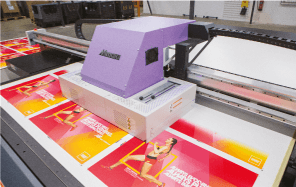 We'll print your artwork and will send it along with your products when it's printed 2-5 days later.
Do you offer a design service?
If you are struggling with creating your artwork, we do offer an in-house design service for our branded and printed items. Using your existing images and logos, we will take your design instructions and ideas to create a finished piece of artwork that is effective and ready to print.
Do you have templates available?
Yes, to make it easier for you to produce your artwork we have produced templates for your designer to use. These can be found on our Print Service page under the 'Design Templates' tab.
Do I need my artwork ready when I order?
No, as you upload artwork after ordering, you don't need to have it ready when you purchase your item. We will send you an email within an hour after you have placed your order and you can get it designed and uploaded in your own time.
Can I send more than one piece of artwork for a double sided product?
Yes, you can send over two different types of artwork to feature on either side of a double sided product.
How long does it take to print my products?
Most of our printed or branded products take 2-3 days to produce (depending on the product) after we've received your finished artwork. If we don't receive your artwork promptly your order will be delayed.
Can I get next day delivery?
As there is a lead time of 2-5 days on custom printed products from receipt of artwork, we're unable to deliver these items via expedited services or make them available via Click and Collect. Once printed, we'll despatch your goods using your chosen delivery method.
How do I send you my artwork?
After you have placed your order we will send you an email with details on how to provide your artwork to us for printing or branding. If you do not receive this within an hour of ordering, please contact us and we will be happy to assist.