Discover UK POS' Top Six Winning World Cup Display Ideas
The 2023 FIFA Women's World Cup is well underway and will run until the final on 20th August. The men's World Cup is one of the world's most-watched sporting events and the women's game is fast gaining popularity, so you need to make sure that your POS displays hit the back of the net. This is a money-making opportunity not to be missed!
This year's tournament is being held in Australia and New Zealand, meaning that most UK festivities will be taking place in the mornings due to the time difference. The hospitality industry will therefore need to find creative ways to attract customers to pubs, restaurants, bars or cafes to enjoy their World Cup offerings. Retailers can also use this tournament to attract new customers with special promotions and World Cup-themed product ranges.
Read on to discover our top six essential World Cup displays!
1. Pavement signs
A crucial part of maximising your sales is tapping into football fans' excitement. To make them aware that your business is holding events and offers to celebrate the World Cup, you need to advertise at the entrance to your business.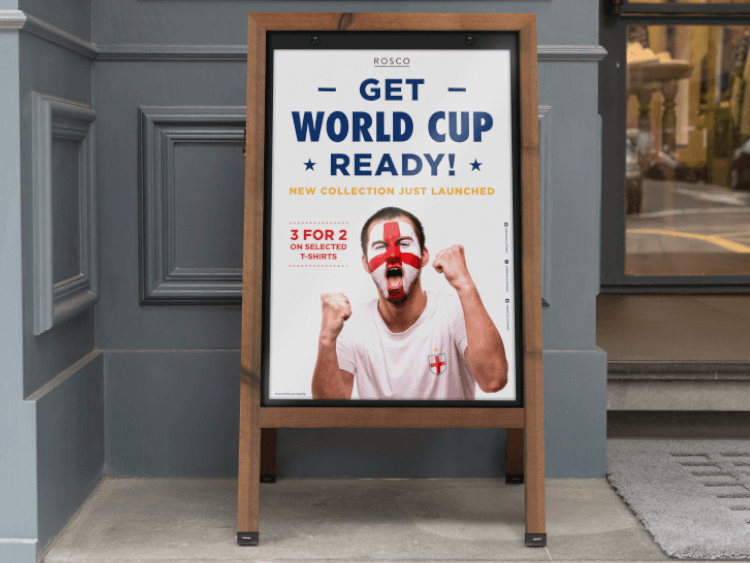 A pavement sign allows you to get creative with your graphics, ensuring your promotions get noticed and you stand out.
Don't forget, potential passing trade may become your permanent customers with the right POS displays.
Make sure any outdoor signs are placed in well-lit areas for maximum effect on passersby.
2. Tabletop signs
Once customers are inside, you need to let them know about the details of your promotions. If you run a cafe or restaurant, then your tables are the best area to display further signage. Menu holders and table talkers offer ample opportunity to display your World Cup-themed menu items or special discounted offers.
Table talkers are great, as their multi-faced design means you can display up to six different promotions at once. Use them to list match times, happy hour times, new menu items and more. Additionally, why not display offers or game information on tabletop chalkboards on your bar? This not only gives customers the information they want to know while they're waiting to order, but can even influence the decisions they make when buying.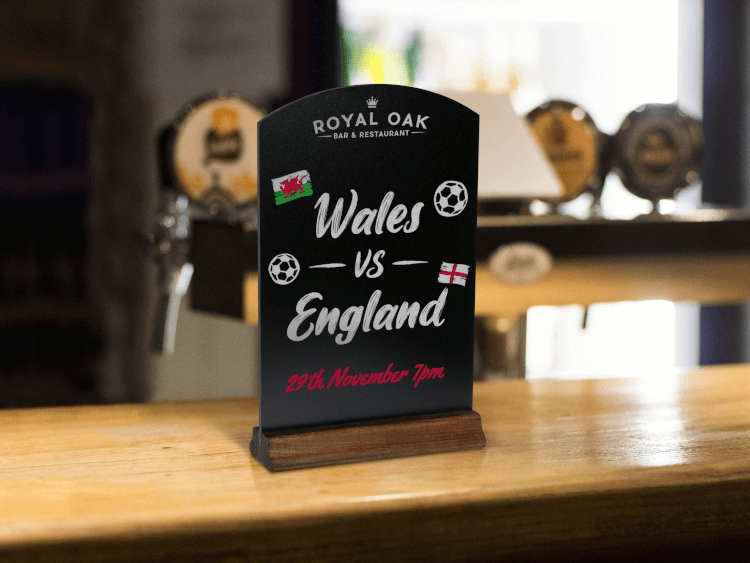 3. USB chargers
Plenty of football fanatics will be watching the matches in pubs to experience the crowd atmosphere, so will be without the comforts they would have if they were watching the match at home.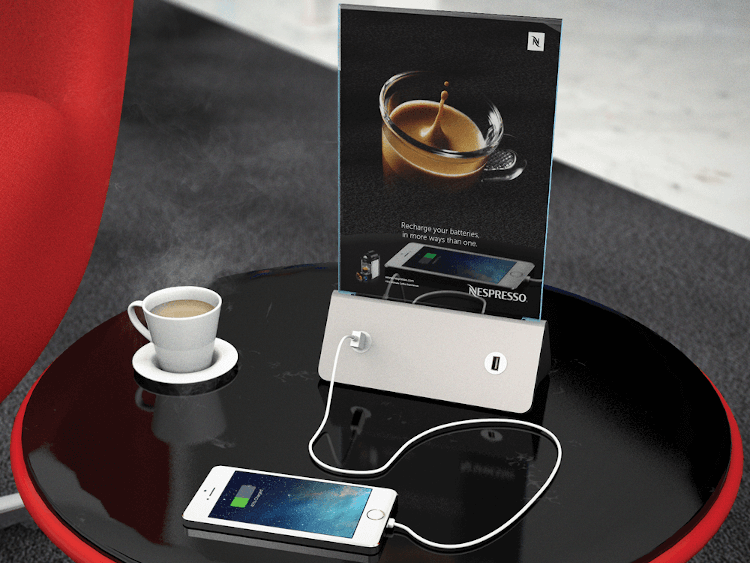 Make sure that your customers can follow the match commentary, scroll through social media discussions and even stream other matches on their phones by providing them with device charging facilities. Luckily, we stock a Menu Holder that comes with four integrated USB charging points! You can provide your customers with a useful service, while also using the unit to display your promotional messages.
4. Dump bins
Dump bins are one of the most important visual merchandising display tools when you are trying to increase impulse purchases.
They should be placed near entrances, checkouts, aisle ends, and any other high-footfall areas of your store. Fill the bins with your discounted or promotional products and pair them with punchy messaging using showcard frames. The World Cup presents massive opportunities for increasing impulse purchases, as customers shop for decorations, flags, party food, football shirts and much more.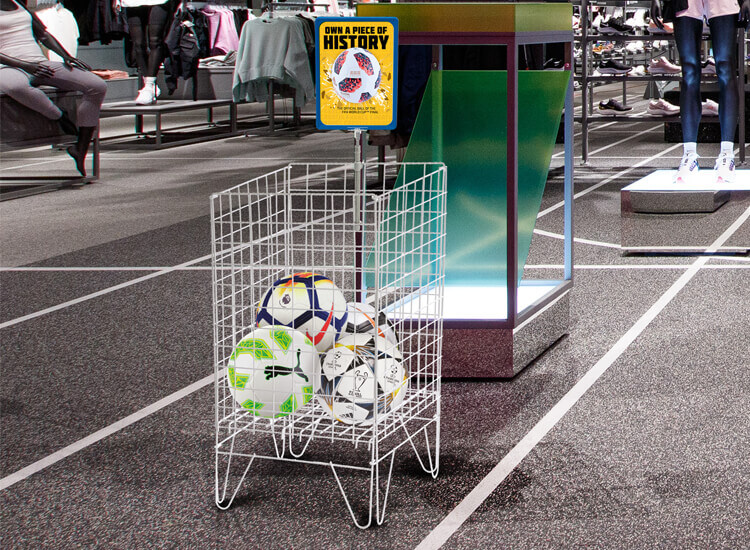 5. Snap frames
Snap frames offer you the most cost-effective, low-maintenance way to display your World Cup offers. There's no need to take the whole frame off your wall to swap over your posters - simply snap it open using the spring lock mechanism!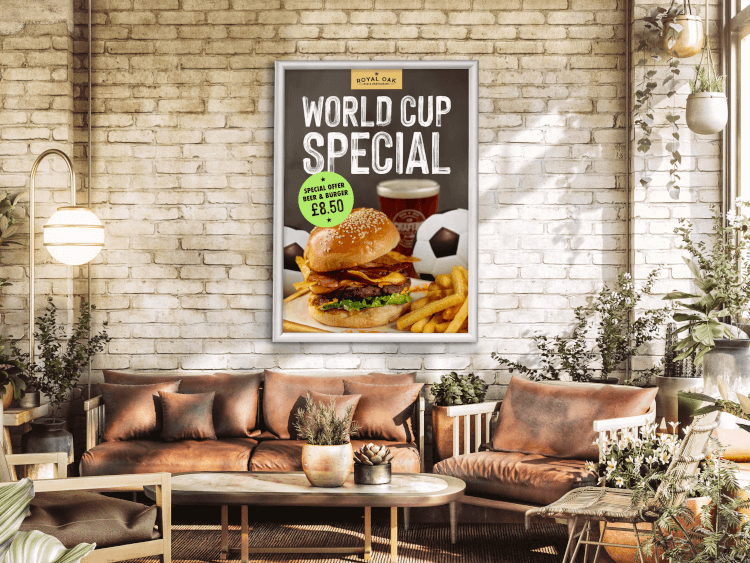 Our snap frames come in sizes ranging from A0 to A5 and are available in a wide range of different colours. This means you can match your snap frame colour to the team you are supporting or to your company's brand colours. Wall mounted signs are perfect for use in venues which are short on space. It will only take seconds to swap over your posters so you can have up-to-date displays as the tournament progresses.
Use snap frames to display details of matches you will be screening, tournament wallcharts, match scores and any promotional messages you wish.
6. Shelf signs
If you want to highlight key products on your shelf that are included in your World Cup promotions, shelf signs offer the perfect solution.
We have shelf talkers, data strips and wobblers, that are designed to grab the attention of passing customers and highlight the prices and promotions of the products on the shelf above.
We also have a range of slatwall shoe shelves that are ideal for displaying football boots, which come with a built-in ticket strip.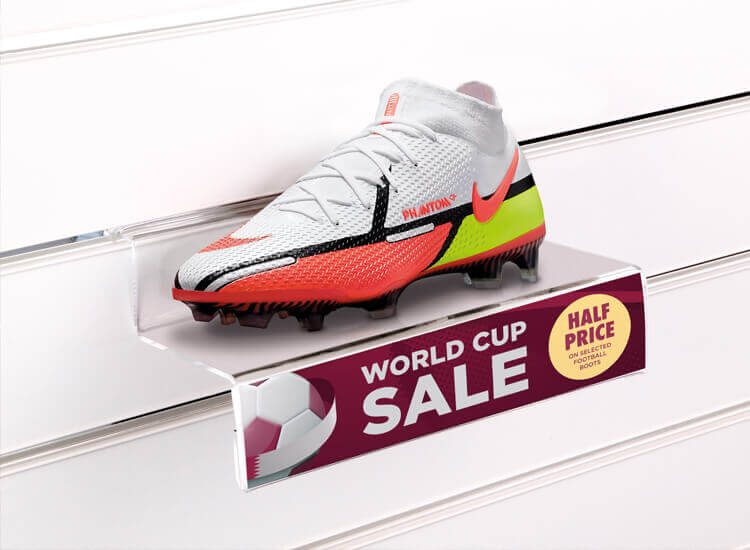 In summary
Unfortunately, anything can happen in a game of football. The UK's (specifically England's) excitement and interest in the World Cup will depend on the success of the Lionesses. When England's men reached the final of Euro 2020, an additional £3.1 billion of food and drink sales were recorded in the UK [1]! This means you should ramp up interest in your business promotions from the very start of the tournament to avoid potential disappointment later on.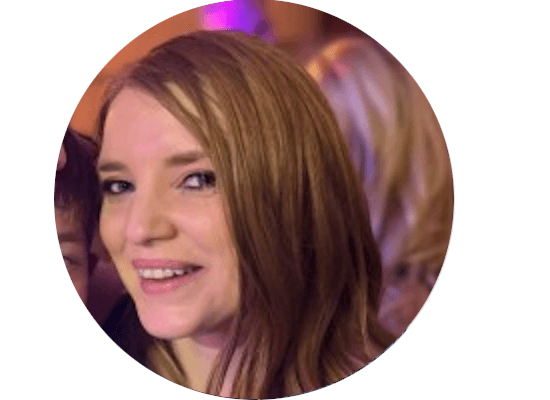 Alysha Bennett
Alysha is a copywriter at UK POS, with experience working in B2B and B2C companies, as well as with charities. She has been researching consumer and retail trends to assist retailers in implementing effective point of sale materials into their own businesses for eight years.
References
1. Harry Holmes, 'What does Fifa's winter World Cup mean for food and drink's summer of sport?' (April 2022), The Grocer, https://www.thegrocer.co.uk/marketing/what-does-fifas-winter-world-cup-mean-for-food-and-drinks-summer-of-sport/666582.article [accessed October 2022].