Strong durable Pavement Swinger designed with a water or solid base
Boost your footfall with double sided outdoor advertising
Built-in poster sleeve allows for easy updates of your pavement swing sign
FREE UK mainland express delivery with this product
Get it by Wednesday 31st May if you order by 5pm using Express Delivery
What is a pavement swinger sign and how will it help my business?
A pavement swinger sign is a must have for any business looking to increase their footfall as they attract the attention of those that would otherwise miss your window display or in-store advertising. The double-sided design adds an extra opportunity to advertise and promote your company or current offers at the same time. These pavement signs work great for a range of businesses including petrol stations, garden centres, retailers, and many more.
What is the black pavement swinger made of?
This pavement swinger has been manufactured with a choice of bases. The A1 option is built with a water fillable base and the A2 option has a solid base that does not require filling. The poster panel is made of polycarbonate. The sign attaches to the frame from the stainless steel loops at the top which can be removed using the provided Allen key.
Do you offer replacement panels for the swinger sign?
Yes, we offer replacement A1 and A2 panels for the Pavement Swinger, which you can purchase separately. These replacement panels are only designed to fit our SWG2 Black Pavement Swinger.
How do I update the poster within the black pavement swinger?
Simple. Just peel back the attached sleeve, take out your old graphic and slip in your new one. The sleeve is finished with a magnetic strip that will hold everything in place. Click to see our assembly guide.
What paper should I use in the Pavement Swinger?
We highly recommend using a PVC or waterproof based paper for use with a Pavement Swinger. This way, your prints will remain in the best condition possible come rain or shine.
Can I get my company name added to the panel?
Yes. There is plenty of space at the top of the panel to add your brand, name or message. If you want to add a header to both sides of the swinger, please select the option that states 'with branding' when placing your order. We will then send you an email with further instructions for you to add your logo. if you require assistance creating your artwork for your branded headers or custom-printed posters, add our in-house design service to your order and we will design it for you, using the images, logos and text you send to us.
Poster size
A2
A1
Overall size
W x H x D
58.5cm x 91.5cm x 47.5cm
74cm x 121.5cm x 61cm
Visual area
W x H
40cm x 57cm
57.7cm x 81.4cm
Poster covers
Magnetic panel
Magnetic panel
Double sided
Yes
Yes
Base type
Solid base
Water base
Base capacity
N/A
30 litre
Wheels
No
Yes
Empty weight
8.2kg
11kg
Full weight
N/A
41kg
Can I get this product with printed posters?
Yes, this product is also available with custom printed posters. After purchase, we'll send you an email within an hour with a link to upload your artwork for printing, or you can design it yourself using our clever online drawing app.
Can you add my logo to this?
Yes, we can add your branding to this product. After purchase, we'll send you an email within an hour with a link to upload your artwork for printing, or you can design it yourself using our clever online drawing app.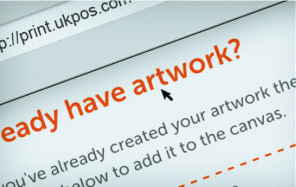 After you order, we'll send an email within an hour with instructions on how to send us your artwork.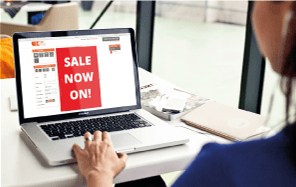 You can upload artwork from your designer, or design it yourself using our online drawing app.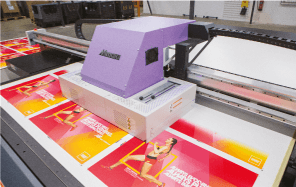 We'll print or add your design and will send it along with your products 2-3 days later.
Where do I find templates and information on image requirements?
You can find templates and instructions for your designer on our help guide.
Do you offer a design service?
We do offer an in-house design service for our branded and printed items. Alternatively, our online printing application allows you to design your own artwork via your web browser. It's quick and easy to use and you don't need to be a designer to get good results.
Do I need my artwork ready when I order?
No, as you upload artwork after ordering, you don't need to have it ready when you purchase your item. We will send you an email within an hour after you have placed your order and you can get it designed and uploaded in your own time.
How long does it take to print my products?
Most of our printed or branded products take 2-3 days to produce (depending on the product) after we've received your finished artwork. If we don't receive your artwork promptly your order will be delayed.
Can I get next day delivery?
As there is a lead time of 2-5 days on custom printed products from receipt of artwork, we're unable to deliver these items via expedited services or make them available via Click and Collect. Once printed, we'll despatch your goods using your chosen delivery method.
How do I send you my artwork?
After you have placed your order we will send you an email with details on how to provide your artwork to us for printing or branding. If you do not receive this within an hour of ordering, please contact us and we will be happy to assist.
scottie
does what is says. easy to put together. runners make it very easy to move when filled with water. Good size and visible. Would definately get another one