Gridwall Display Stands, Panels and Kits
Gridwall Display Stands, Panels and Kits
Where can I use gridwall display panels?
Gridwall display panels are mesh grid structures that can be installed on walls or as freestanding units, which are compatible with many accessories including shelving, hooks and rails. Gridwall stands are designed for use in retail stores for displaying a wide range of items, from clothing to homeware.
What types of gridwall display stands and kits do you have available?
We understand that different retailers require different grid mesh panel configurations to suit their needs, which is why we offer our metal shop fitting displays in kits. We also give the option to buy the panels separately.
Our kits include double sided displays with supporting legs, single sided freestanding panels, wall mounting kits, shelving kits and multi-sided gridwall stands with wheeled bases.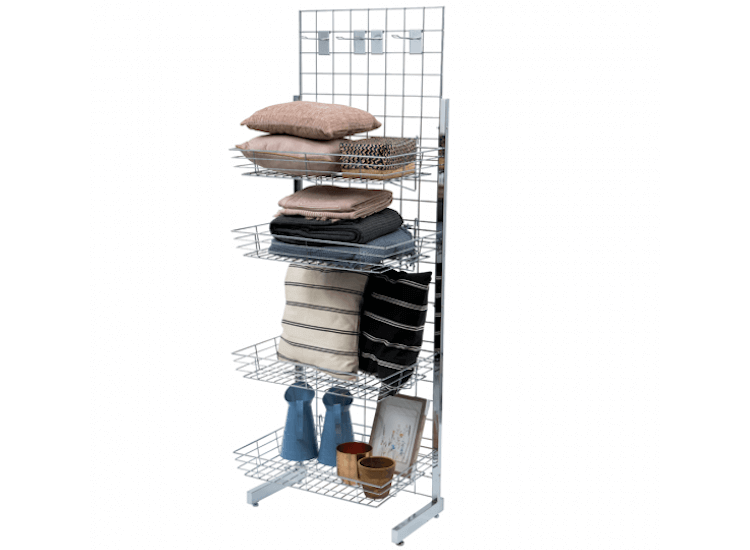 What are the grid mesh panels made from?
Our gridwall display stands and grid mesh panels are made using strong steel, which has been finished in either black or chrome colours.