Menu Stands and Display Lecterns
Menu Stands and Display Lecterns
Why use a menu stand or display lectern?
A menu stand or a restaurant menu board is a great way to showcase your menus, brochures and business information to customers, as the added height and angled design encourages browsing, making them a good point of sale addition to a wide range of businesses. They are also ideal for use in restaurant and other hospitality settings for use as a hostess stand or diary holder.
Alternatively, a lectern stand or acrylic display stand can be used in reception areas to hold guestbooks or local information.
How do your menu stands and display lecterns differ from the freestanding poster frames?
Our poster frames and covered menu holders hold menus in place with a limited display area. Our menu stands and display lecterns feature either metal ringbinders or elastic straps to hold literature in place, whilst retaining the ability to flip through multiple pages. This means that customers or staff can use the stands to browse catalogues or booking diaries.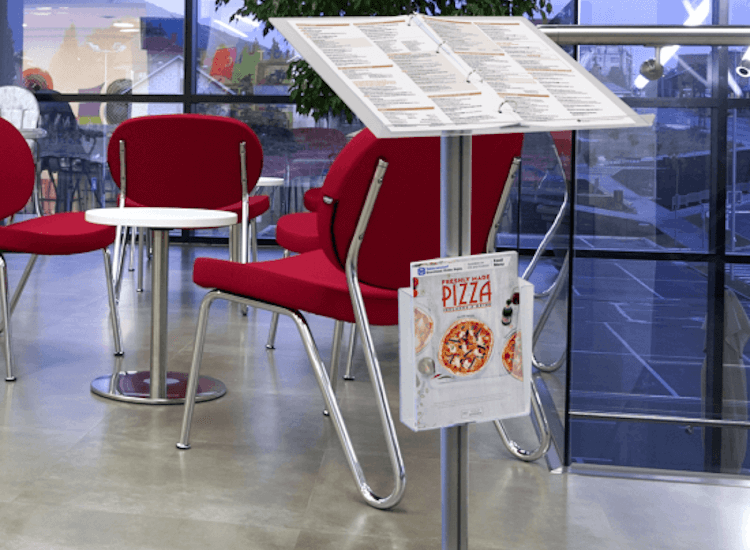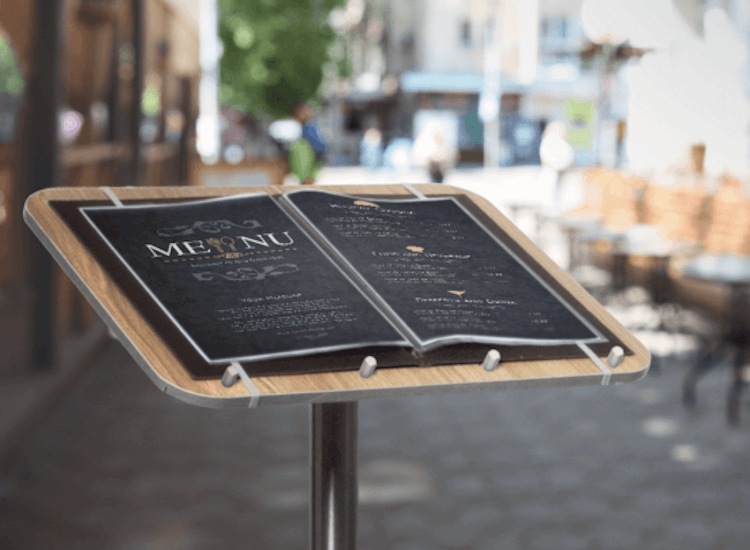 Which menu display board and lecterns are available?
We supply floor standing menu stands, hostess stands and lectern display stands, which are a popular choice for POS use in a wide range of locations. For countertop use there is also a counterstanding lectern display which consists of an A4 acrylic display with a ringbinder but without a floor stand.
The floor standing lectern displays are available with either an acrylic or a wood display area, and feature anodised aluminium legs and bases for floor standing.
Are the lectern stands supplied preassembled?
Other than the counterstanding version, the lectern floor stands are not supplied preassembled and so a small amount of self assembly is required, however fixing screws are supplied.
At UK POS we have a wide range of high quality display products to explore, with many qualifying for bulk buy discounts and next day delivery.