Twin Slot Shelving Systems and Twin Slot Accessories
Twin Slot Shelving Systems and Twin Slot Accessories
What are Twin Slot Shelving Systems?
Twin Slot Shelving is a configurable system of wall mounted brackets and shelves which can hold a range of accessories for display and storage purposes. A slot shelving system consists of three main components that are easy to install: the brackets, the uprights and the accessories. The twin slot uprights are the supports that the brackets slot into, which in turn support the accessories such as bars, rails and shelves.
The sleek, minimalist look of a twin slot system makes it a great storage solution that is perfect for retail stores, showrooms, educational facilities, offices and even for home use.
What accessories can I use with slot retail shelving?
We stock a range of hanging rails and side rails, so that you can build a clothing rack or storage unit that suits your needs. Use our brackets and accessories to hang clothes from in your retail stores.
Is slotted shelving adjustable?
Yes, you can adjust the height of your shelving and bars on your uprights easily. As no fixings are required to build twin slot retail shelving, you can simply unhook your brackets and bars and place them into another slot on your uprights.
What are the brackets and accessories made from?
The high quality brackets and uprights are made from steel, which has been finished in a chrome coating. The twin slot accessories are also made from steel, with additional options to configure your displays. Twin Slot Shelving Systems are designed to be hard wearing and durable.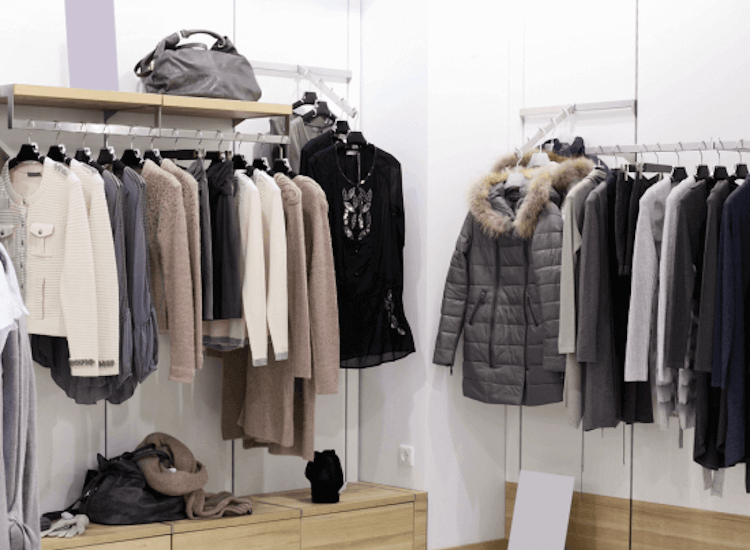 2 slot shelving and display rails for retail merchandising
How to fit a twin slot shelving system
Use a spirit level to mark a vertical line of where your first upright will be placed. Hold the upright against this line and mark the fixing points.

Drill holes through your fixing marks, insert wall plugs and then screw the first upright to the wall.

Use the length of your chosen shelves to measure how far apart your second upright needs to be fixed.

Use a spirit level to make sure that the second upright is vertical and level with your first upright. Fix into place using the same method.

If using brackets, slot them into your desired position on the uprights.

If using back bars, follow the step above.

Check that your brackets or back bars are level, then place your shelves on top of them or clip on other accessories .

Secure the shelves to the brackets by screwing through the brackets to the underside of the shelves or using the suction cup fixings provided.