Dump bins buying guide
Increasing impulse buys around your store is a simple yet effective way of increasing your average order value. A correctly used dump bin is an essential tool for retailers.
Promotional dump bins are designed to showcase smaller low value items that people don't necessarily have to budget or plan for. Placing them by tills or in waiting areas is a great technique as people are more likely to pick something up while they wait.
As well as encouraging impulse purchases, promotional dump bins are also great for up-selling items, such as when placing branded goods on offer at aisle ends.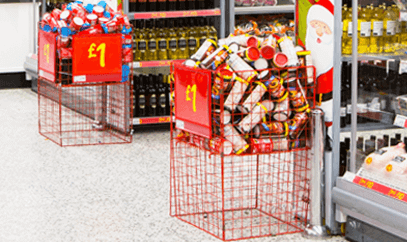 Fill your dump bins with low value items to increase AOV.
Point of sale dump bins
What is a dump bin?
A dump bin is freestanding or counter standing unit which is able to display your merchandise to customers at the point of sale. They offer an incredibly simple way to boost impulse purchases and the average order value (AOV) in your store.
Who needs a promotional dump bin?
Point of sale dump bins are a perfect accessory for almost all retail sectors; there is always something small you can place by your till or entrance that people will consider just throwing in their basket. They can also be used in office environments to display smaller items that your visitors can take away with them. A great example of this is charity pins or badges displayed on countertops and desks.
What should I put in my dump bins?
Dump bins are best for displaying small, loose items. If you are looking to display food, pick individually wrapped items such as crisps, chocolate or sweets that can withstand a bit of shuffling around. Our Wire Dump Bin Merchandiser is ideal for products in meal deal merchandising as they can be placed by fridges and other food displays to encourage add-on sales.
For retailers, other items such as toiletries, accessories, gloves, socks, toys and small electronics can all also work well in promotional dump bins. For cosmetic retailers, countertop dump bins are fantastic for displaying small items like lip balms or nail varnishes that people will pick up as they browse.
We recommend that all retailers consider including a combination of lower value luxury items and higher value essentials in your dump bin displays to appeal to a range of shopper types and mindsets. If you are promoting around a current event, such as a World Cup, the Olympics, or Wimbledon, filling your bins with footballs or tennis balls will further enhance your marketing as well as boosting sales.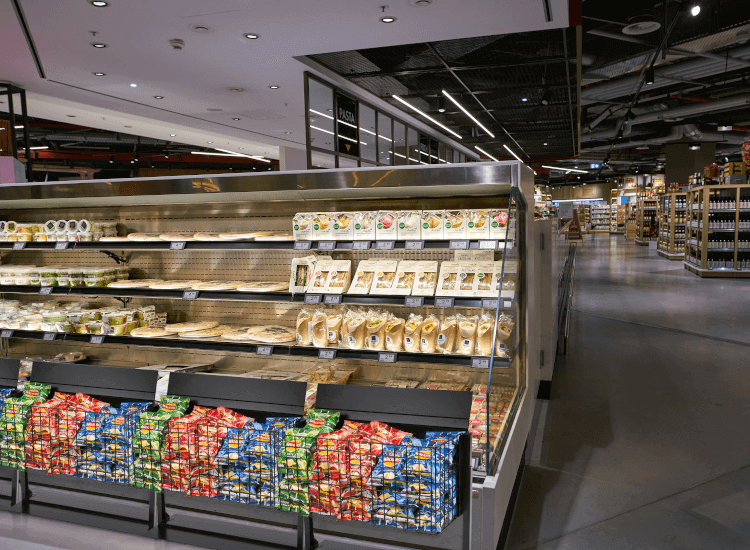 What style of dump bins are available?
We offer a variety of point of sale dump bins to suit all business needs, from counter top to freestanding to round or square. For shelving units, we have square, round or cylindrical clear acrylic dump bins which are great for retailers thanks to their large front or top opening and 360 degree clear design. For freestanding bins around your store, introduce a silver or white wire bin complete with a ticket holder to help draw people in to your display. These are great for the slightly larger items and can be adjusted depending on how full your basket is.
Perhaps you are looking for something a little more rustic to suit your decor, which is where wicker baskets and wooden crates come in. Use these on your shelves or countertops for a natural feeling dump bin display.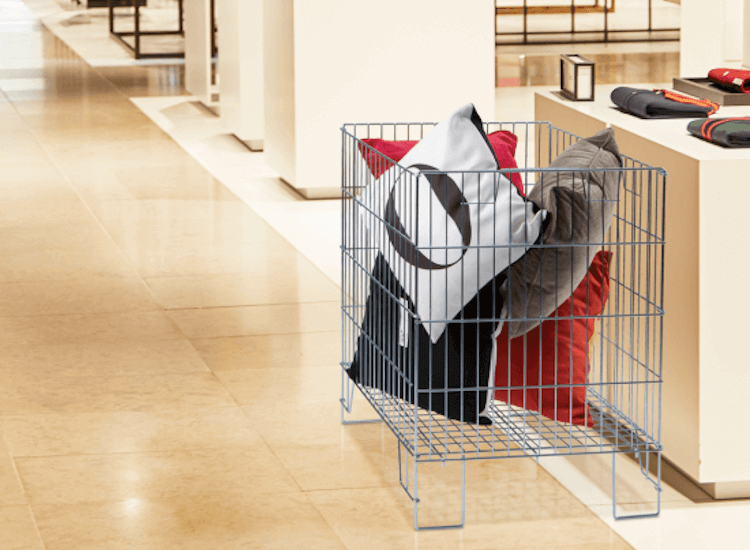 Fill dump bins with small, attractive products.
Where should I display dump bins?
Dump bins are best displayed in key areas of your store where people have to interact or wait. Placing a countertop dump bin by your till is a great way to encourage people to pick up smaller items, as they are usually stood waiting and know they have a limited time to make the decision.
Larger bins can be displayed down your opening aisle as the majority of your customers will walk this way as this is how your store is designed. They can also be placed next to matching items to create upsells. For example, if you have a salsa dip on offer, place a dump bin full of Doritos next to it to encourage people to buy them as a pair.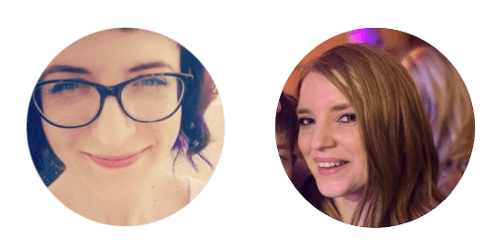 Kira Swales & Alysha Bennett
Alysha and Kira are copywriters for UK POS, with over a decade of combined experience in e-commerce. Read more of their in-depth guide to POS in our
Knowledge Hub
.