Clear Freestanding Poster Holders
Clear Freestanding Poster Holders
Where can I use the clear freestanding poster holders?
Our range of plastic sign holders is extensive, with both floor standing and counterstanding signs available. Countertop sign holders are ideal for displaying prices and specifications next to key products, placing at the entrance to your store, or within hospitality industries, such as cafes, to showcase your latest offers.
Floor standing sign holders are a great choice for larger signs and posters that you want to be highly visible, such as displaying special sale or promotional information to be seen from the street. This includes our menu display stands, which are perfect for attracting customers and/or keeping them engaged as they queue.
How can plastic sign holders increase sales in store?
Counterstanding sign holders are often popular for use in retail environments, as these sign holders can be placed directly on top of, or next to, the products that they are promoting. We even have poster holders available with integrated leaflet dispensers, giving you every opportunity to keep customers and clients fully informed. Use our sign holders to display sale posters, discount areas and new products.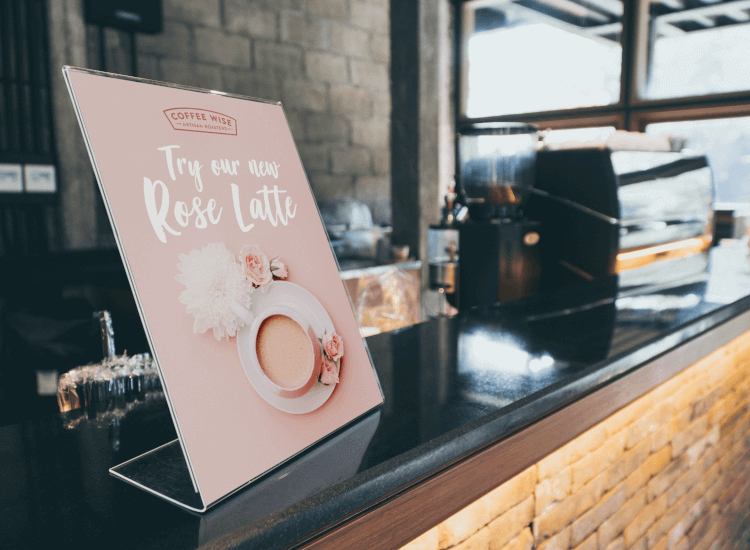 Which style of freestanding poster holder is right for my business?
Some of our single sided sign holders are built with a lean back angled style, which makes your display easier to read for passing customers. Their ability to stand without supports on a countertop means they are perfect for use on bar tops, tables and shelving in retail stores and food establishments.