Acrylic display stands buying guide
Acrylic display stands are a simple, stylish and cost effective way to update your displays. Use them to showcase your products or add height to a display.
Acrylic or Perspex stands are perfect for countertops, display cabinets or window displays. They can be used to showcase a single product in luxury retail, or multiple items on tiered shelves or bridges.
No matter your industry, whether you are a retailer, museum, hotel, spa or restaurant, there will be a place for display stands in your business.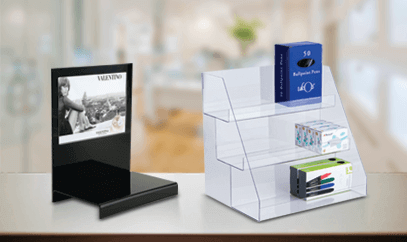 Plastic display stands are great for displaying products.
Acrylic pedestals and glorifier units
Countertop acrylic stands
Acrylic blocks and sign holders
Why choose acrylic?
Acrylic has many benefits and is widely used for POS displays for a reason.
Acrylic is easy to clean and maintain
It can be manufactured in any colour to suit your brand
It has a transparency rate of 93%, providing crystal clear display stands
Acrylic can also be manufactured with a high impact resistant nature, which can be beneficial to many environments.
How can I make the most of my acrylic display?
Acrylic shop display stands are versatile POS accessories as they can be used almost anywhere. To make the most of them, use them in your window displays, on your countertops and in display cabinets.
The clear nature of acrylic means you can make your display stand out by introducing bright products. Colourful products paired with the added height of an acrylic display will catch your customers attention.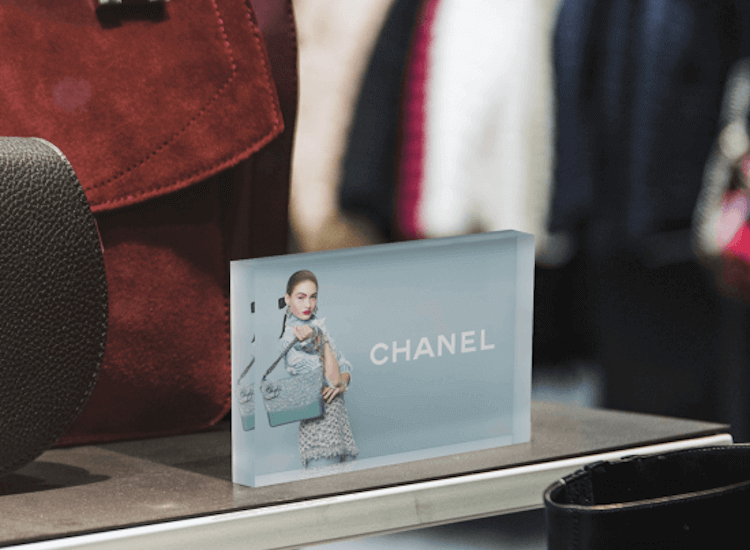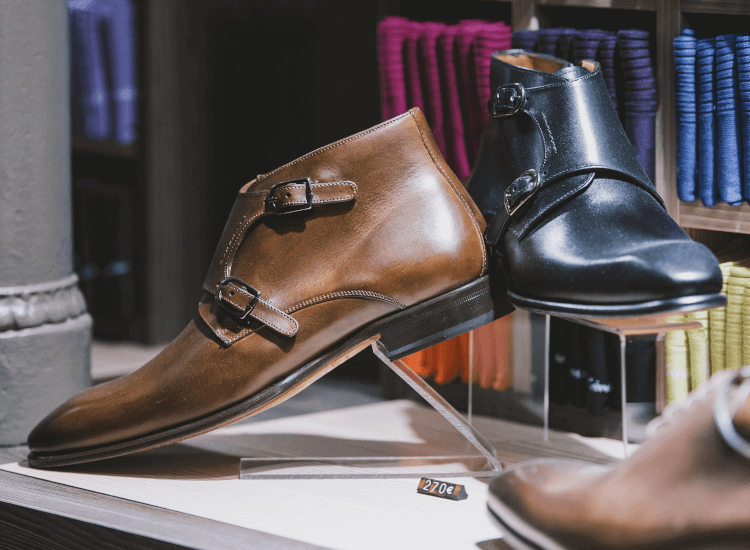 How do I keep acrylic display stands clean?
The best way to keep your acrylic display stand looking its best is with an Anti Static Optical Cleaner paired with a Micro Fibre Cleaning Cloth. We also have Acrylic Scratch Remover, which can restore your acrylic display stands if they have become scratched or worn. Regular cleaning of display stands will keep smudges and dust at bay for a professional and clean display.
What products are suitable for displaying on stands?
We have a vast selection of acrylic displays that are suited to many products. From books and plates to glasses and shoes, acrylic display stands can be manufactured to suit whatever product it is you wish to showcase.
Our stands are mostly available in black, white or clear acrylic. However we offer a completely bespoke service where we will work with you, your specifications and price point to create the perfect acrylic display stand for your business.