Water Base Pavement Sign with Wooden Poster Holder
Water Base Pavement Sign with Wooden Poster Holder with a heavy duty base
Create double sided advertising with chalkboard messages or printed posters
Designed with a timber frame for rustic take on a traditional product
FREE UK mainland express delivery with this product
Get it by Tuesday 21st Nov if you order by 5pm using Express Delivery
Features and benefits of a Water Base Pavement Sign with Wooden Poster Holder
A Water Base Pavement Sign with a Wooden Poster Holder is ideal for any business looking to increase footfall all year round. The pavement sign comes with a poster holder in a stained wooden frame for a stylish look that suits any decor whether it is outside a beer garden or in a petrol station forecourt. By placing a forecourt sign in a busy area outside your business you are likely to encourage plenty more customers to visit.
What is the poster holder frame made of?
The wooden poster holder has a thick premium 6cm timber frame.
What is the visual size of the Poster Holder?
The holder can hold an A1 poster but the wooden frame will cover approximately 1.5cm around the edges.
Can I get this product with printed posters?
Yes, this product is also available with custom printed posters. After purchase, we'll send you a link to upload your artwork for printing, or you can design it yourself using our clever online drawing app. Your artwork will be printed on water-resistant PVC to give a great finish and protect your poster from crinkling caused by moisture.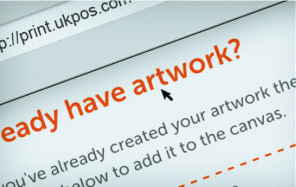 After you've ordered, we'll send you an email with instructions on how to send your artwork to us for printing.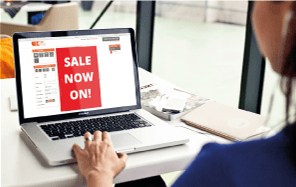 You can upload artwork from your designer, or you can design it yourself using our clever online drawing app.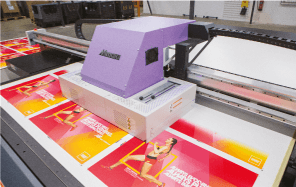 We'll print your artwork on water resistant semi-rigid PVC and will send it along with your products 2-3 days later.
Does the water base have wheels?
Yes, the water base has built in wheels to make moving it from one area to another very simple.
Is this pavement sign weather resistant?
The pavement sign has electro-plated coil springs with cast aluminium mountings to aid wind deflection. A 5mm mild steel u-bar, its strong timber frame and heavy water filled base also add stability.
Does the poster holder come with a cover?
Yes, two magnetic plastic sheets are included with the pavement sign to help secure posters in place.
Can I write on the board?
This is not just a Wooden Poster Holder as it has a chalkboard back panel on both sides. You can use normal chalk or for best results we recommend our Chalk Pens and Chalk Board Eraser to write or remove messages from the chalkboard panels.
What is the overall weight of the sign when filled?
This forecourt sign weighs 45kg when the base is filled.
Dimensions
| A1 Pavement Sign | Size (cm) W x H | Size (inches) W x H |
| --- | --- | --- |
| Overall Size | 77cm x 140cm | 30.32" x 55.12" |
| A1 Board | Size (cm) W x H x D | Size (inches) W x H x D |
| Base Size | 64cm x 16cm x 80cm | 25.2" x 6.3" x 31.5" |
Weight
| Product | Overall Weight (Kgs) |
| --- | --- |
| A1 Pavement Sign | 20.7Kg | Best Selling Chalkboard Pavement Signs