Clothes rail accessories
What garment rail accessories do you offer?
Our range of accessories for clothing rails include retail swing tickets, retail price card holders and end of rail displays such as our Clothes Rail Sign Holder.
How will using clothes rail accessories benefit my business?
A clothes rail sign holder is a small, yet highly effective way of providing browsing customers with essential information about specific product ranges. They can be used to display the logo of the fashion brand that is hanging on each clothing rail, the size of the clothing, or to indicate that the items on the rail are on sale.
How do I attach the clothes rail sign holders?
We supply garment rail sign holders in a variety of fixing styles, including slide on, clip on, screw in, hook and loop tag, and pole grip ticket holders.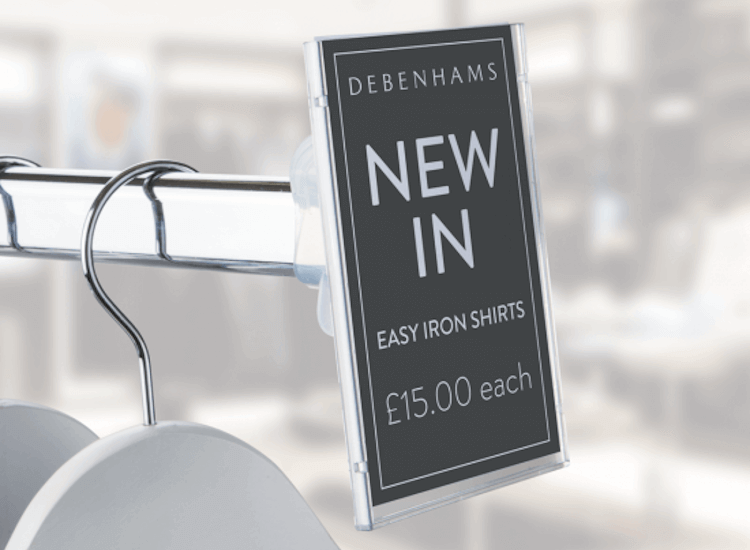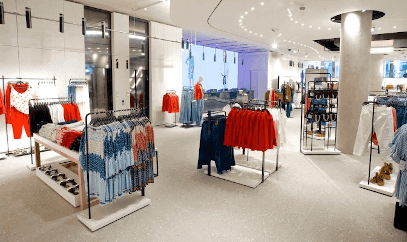 Essential point of sale displays for retailers
Shop planning involves looking at several factors, including product placement, traffic flow and floor plans.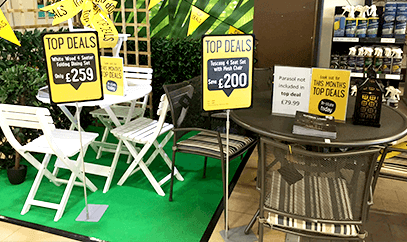 Essential point of sale displays for retailers
Retail units are jam packed with advertising space.
Is it easy to replace the displays in my clothes rail sign holders?
Updating and replacing your garment rail sign holders is very simple. Each clothes rail graphic holder has a visible opening which can be pried open to slide out old display cards and slide in new ones.
Will your accessories fit my garment rails?
Almost all of our clothes rail accessories are compatible with any type of garment rail, however a small number of our clamps may not be compatible with rails and supports of a certain shape. Please read the description of your chosen product carefully.
Do you sell garment rails for retail?
Yes, we supply retail clothes rails in various styles to suit slatwall and gridwall displays. These range from a slatwall waterfall arm, to a notched D Rail for gridwall.