From:

Was: £4.05

Special Price £1.50

ex. VAT

From:

Was: £4.98

Special Price £1.95

ex. VAT

From:

Was: £3.78

Special Price £1.39

ex. VAT

From:

Was: £4.88

Special Price £1.12

ex. VAT

SWG2A2-A

Despatched in 2-3 days

WPG7A2-A

Despatched in 2-3 days

SECA4-A

Despatched in 2-3 days

SWG2A1-A

Despatched in 2-3 days

WPG7A1-F

Despatched in 2-3 days
Social Distancing Signs and Pandemic Signage
Why do I need social distancing signs?
Social distancing signs are great for use in retail environments and offices to reduce the spread of infections between customers and staff. Clear pandemic signage encourages everyone to follow company guidelines and keep each other healthy.
Using social distancing signage also helps to reassure visitors of your safety procedures. A comfortable and safe environment makes it more likely that visitors or customers stay longer and spend more.
Do you offer pre-designed social distancing signs?
Yes. To save you time, we've designed various posters to reflect popular health and safety policies that your company may choose to apply. Simply pick the type of social distancing sign and poster size required, then choose from our pre-designed options. If you wish to use your own graphic designers for your social distancing signage, we do offer custom printing services.
How many pre-designed social distancing posters do you offer?
We have a variety of pre-designed posters that display messaging that aims to reduce disease transmission within your business. These designs include:
'Card Payments Preferred'
'Changing Rooms Closed'
'One Way System'
'One-In, One-Out'
'Please Do Not Touch'
'We Are Open For Business'
'We Are Open. Welcome Back.'
'Catch It, Bin It, Kill It'
'Please Clean Your Hands Here'
'Please Clean Your Hands - Instructional Poster'
'Please Wait Here'
'Do Not Enter If You Have COVID-19 Symptoms'
'Ministry Of Silly Walks - Social Distancing'
'COVID-19 Information'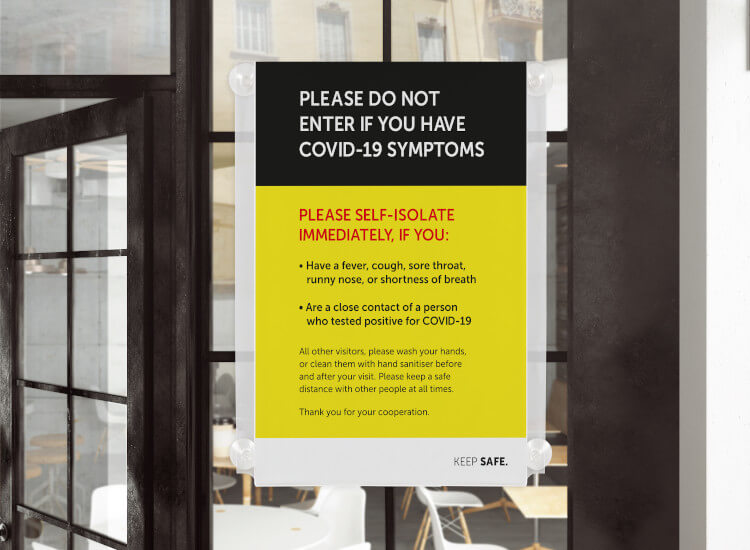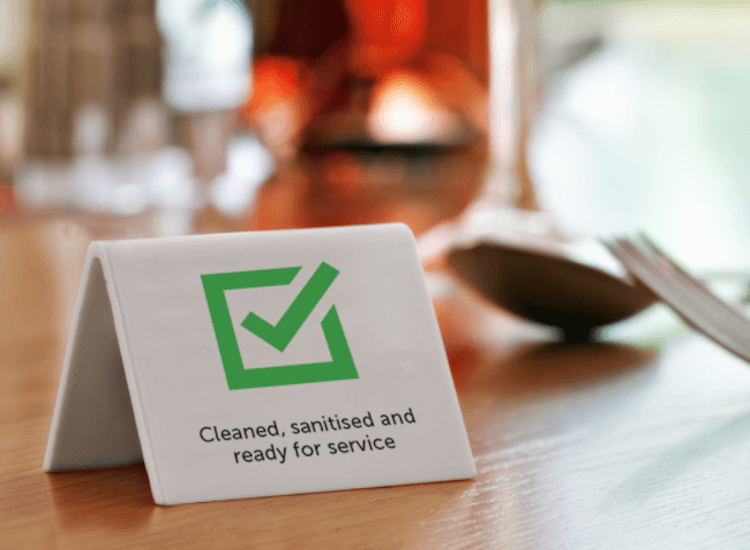 Why do I need social distancing posters for the workplace?
Social distancing posters for the workplace help your customers and staff understand any health and safety guidelines that your business has implemented.
UK POS has a wide selection of posters in sizes ranging from A1 to A4, that you can display in wall mounted frames, hang from ceilings, or place in pavement signs.
How can I find the right type of social distancing posters?
We have two primary types of poster: Social Distancing Posters and We Are Open Posters. Pick your preferred pre-designed poster from the drop down menus and let us do the rest. Whatever your style of business, when you need a social distancing poster UK POS has the solution for you.
Where do I need to place hand washing posters?
Whatever kind of business you run, hand washing posters are a good choice. We supply professionally-designed posters designed for use in pubs, shops, schools, and anywhere else that might need them.
How big is your range of signs for social distancing?
As well as printed paper-based social distancing signage, we also offer a fantastic range of floor stickers, table signs and banners that also reinforce your company messaging. Use table signs to show customers that an area has been sanitised, use floor stickers and vinyls to mark out areas where customers should queue, or place banners at the entrance and around key points of your store.