Hygiene and Safety Supplies
Hygiene supplies and workplace safety products
Which hygiene products can improve health and safety in the workplace?
Promote the importance of health and safety in the workplace and good hygiene practices with our wide variety of hygiene products, which include:
Protective face coverings
Hand sanitising stations
Single use gloves
How quickly can you despatch PPE and hygiene supplies?
If you're looking for quick-despatching PPE suppliers for your business or sanitiser station, UK POS has PPE, hygiene supplies and cleaning supplies ready for next-day despatch when ordered before 5pm.
Do I need hygiene masks for the workplace?
Our range of assorted hygiene masks are ideal for use to protect staff and visitors in most workplaces if employers are asking for their continued use.
They're also perfect for personal use too, if you wish to continue wearing protective masks in shops, on public transport, and in other locations.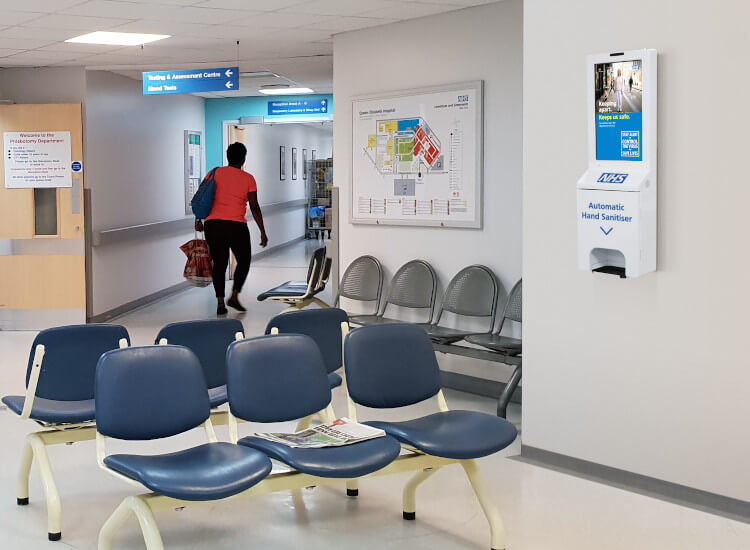 Is hand hygiene important?
Yes! Place wall mounted hand gel dispensers or a hand hygiene station in high-traffic areas to promote good hand hygiene for staff and visitors.
What type of face coverings do you supply?
Floor stickers are a great way to show customers and employees how far apart they have to stand from each other, while the use of respirators and face shields add an extra layer of protection for those who have to work closely with vulnerable people.