Menu holder bases
Where are menu card holder bases used?
We stock a fantastic range of bases that are ideal for use as cafe and restaurant menu holders, as well as a variety of other purposes. They can also be used to display events in bars, services in the beauty industry, or even just current special offers and advertising. If you require a solution to professionally and cost-effectively display business literature, advertising materials or promote special offers, then this is a product that you could really benefit from.
What are the menu holder bases and card holders made of?
We stock a large range of card holders and menu holders in a variety of materials including solid wood, acrylic and stainless steel. Wooden products are highly popular in the hospitality industry as they add a chic rustic aesthetic. Conversely, stainless steel is a great choice for venues which serve food, as they are suitable for disinfecting and resist discolouration.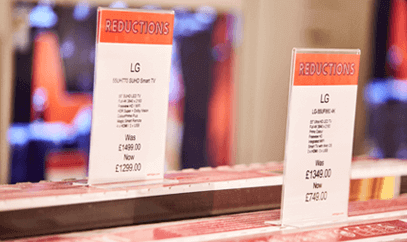 Menu Holders buying guide
Menu Holders are an essential tool for keeping your establishment looking neat, tidy and professional. They make it easier for your customer to see all the information they need.