Printing service
Our POS printing service saves you time and money by allowing you to order printed posters, or other display items, with your product.
If you already have your point of sale item and just need a new poster to update your display, you can order your new print here at UK POS. We print onto your choice of Semi-Rigid Waterproof Paper or Backlit Display Paper, as well as direct printing onto other materials such as our acrylic panels or PVC banners.
You can find details on our range of bespoke printed point of sale products, print templates and how to send your artwork to us for printing below.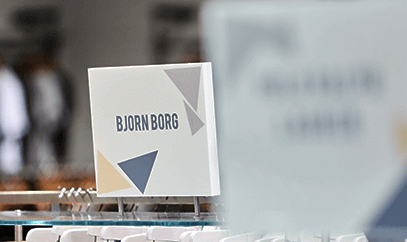 Buy individual prints, or select a print with your product.
How it works
Buy your printed point of sale product or standalone prints

The first step is to purchase the products you want. You can either purchase your product and print at the same time, or you can buy prints for existing products.

We do not currently offer a design service, so you must have your artwork ready to send to us. You will need to provide us with the artwork for each of the printed products you purchase.




Once your order has been placed, we will send you an email within an hour containing some simple instructions to help your designer provide artwork in the right format to ensure it looks as good as possible.

Check that your artwork meets our requirements

Please point your designer to the templates below and ask them to use these when providing artwork. Every template gives instructions on what to provide, but here's a typical checklist for most images:




Check that your designer has used the template we provide so that we can handle the file properly
Check that the file dimensions match the artwork you're providing (i.e. if you send A4 artwork for an A0 poster it will probably look very poor)
Check that the file and any included images are in CMYK format and that it is saved as an EPS or PDF file
Check fonts have been vectorised and converted to outlines and raster images at 300dpi for optimal print quality (unless the template says otherwise)

Upload your artwork and await delivery

Follow the instructions in the email you receive after purchase and upload your artwork once you're happy it will meet our requirements for printing well.

We will print your product or print and complete your order within 2-3 working days of receiving satisfactory artwork.

If we spot any issues with your artwork format we will aim to contact you beforehand, so please ensure that you include your order number, company name and contact details when you send artwork to us for printing.
Replacement prints
If you are looking for replacement prints for a point of sale product you already own, we also offer this service.
Whether it is a snap frame, pavement sign or an LED frame you are updating, we can provide you with the printed poster to update your display. We can print onto two different paper styles depending on the style of display you have and where it is going to be used.
If you have a product you are using outdoors, such as an A board, we will print your design onto waterproof 160 micron polypropylene paper. We will also print standard indoor posters onto this material.
If you have an LED Backlit frame, we will print your design onto special Duratrans paper.
Waterproof prints
Waterproof based paper is the much better option for both indoor and outdoor prints. Compared to standard paper, polypropylene paper will keep your display looking it's best for longer. Your poster will not crease or run if it comes into contact with water thanks to the waterproof base and slightly rigid texture.
If you require a polypropylene Printed Poster, simply click here to place your order.
Backlit display prints
Duratrans is a specially designed paper just for backlit displays. The style of the print allows just the right amount of light to pass through, meaning your artwork will be crystal clear like a photograph.
If you have a backlit LED display and require a replacement print, Duratrans prints can be ordered here.
FAQs
Can you Pantone colour match?
Yes, we can provide Pantone matching to ensure your finished product matches your exact colour specification. Please note, this service is not as standard and will require an additional cost. Just get in touch today for a quote.
What format does my artwork need to be in to send to you?
In order for us to be able to process your print, you must send you artwork to use in CMYK format, saved as a PDF, EPS, TIFF or JPEG at 300dpi. No other formats will be accepted.
What kind of paper do you print on?
We use a special water resistant printing technique and polypropylene paper which helps make our prints last longer than those from conventional printers. This style of paper helps outdoor posters retain their quality a lot longer. If compared to standard paper, a polypropylene print will not crease, run or fade in outdoor conditions.
How long will my print take to arrive?
Orders including a print are not covered by our next day delivery service. All orders are usually delivered within 2-3 working days, dependent on your artwork. All designs must be signed off and approved before they are printed.
Is there a minimum order quantity for prints?
There is no minimum order quantity. If you have only ordered one product and therefore only require one print, that's fine. Likewise, if you only require one individual replacement print, that is also fine.
Do you print leaflets?
This is not something we currently offer. We are only able to print posters for Snap Frames, Pavement Signs and Banners and any other products with the 'with print' option.
What is Duratrans?
Duratrans is short for durable transparency and is a photographic image that has a translucent base for backlit LED displays. Duratrans Inserts create a crystal clear image as the material allows just the right amount of light to pass through from behind to illuminate your artwork.