Preparing for retail events guide
The year is full of opportunities for retailers to boost their sales and footfall, but being prepared for the sales is vital to succeed.
From January Sales to Bank Holiday Bonanzas, people are always looking for a special deal or exclusive offer. With cleverly executed point of sale displays, you can make sure that customers come to you first for all of their bargains during the event.
While the holidays may be the same each year, the customers, your staff and your promotions will be different, so treat each holiday (and each customer) as a brand new opportunity to excel.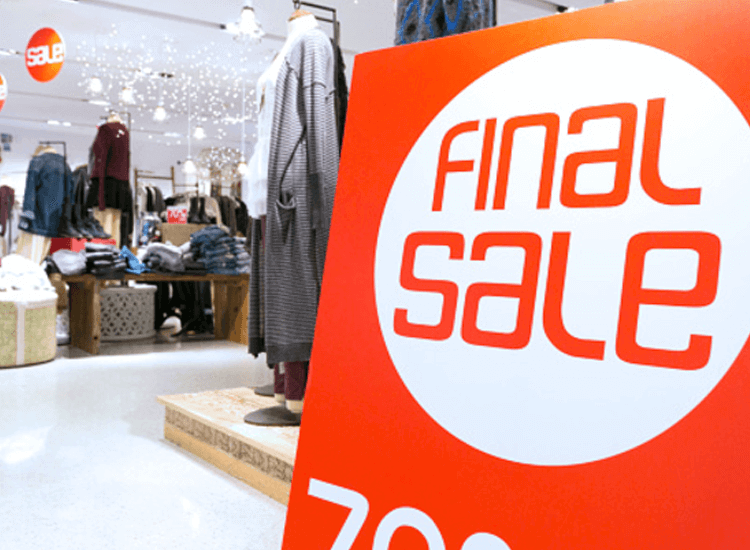 Other retail events
Seasonal occasions such as Christmas or Cyber Monday are not the only special events to prepare for on the retail calendar. Non-seasonal events can easily be forgotten in the rush to prepare for the holidays, however they can often be just as important for businesses.
These kinds of events tend to not be held in-store, but at an external location such as an events centre. In these situations it is important to express all of your usual in-store (or online) branding in a space-limited location.
B2B events (Business to Business)
Various business-to-business events occur throughout the year, such as industry conventions and trade shows. These events are a great opportunity for networking and creating business connections that could last a lifetime.
Using a business card holder, counterstanding leaflet holder or collapsible zig zag brochure holder will ensure that you have all necessary literature readily accessible.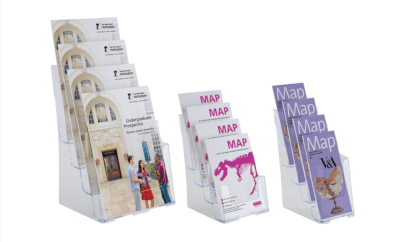 Even if busy traders don't have time to stop at your stand, you can still make sure you grab attention by using printed roller banners. These are easy to assemble and their height means that your graphics will be seen even from across a bustling hall. For outdoor event signage, you can choose event flags printed with your logo.
B2C events (Business to Customer)
For B2C events, it's important to have easily portable visual merchandising that can maximise on space.
Gridwall display stands are a great choice for this kind of events as they are available in a wide range of styles and are fully configurable to suit your merchandise. We even supply a gridwall header attachment so that you can display your brand logo or special offers.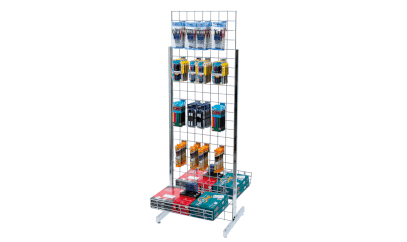 One type of B2C event that has seen increased popularity are pop-up events. These are great for small businesses and market-segmented brand divisions. Using a branded promotional stand will encourage event-goers to engage with your business and even try a free sample, which is proven to increase their odds of purchasing.