Essential point of sale displays for the public sector
If you are a public sector body, you can receive instant credit today with no minimum spend, no application forms and no questions asked.
We pride ourselves on being able to cater to schools, universities, the NHS, the government and councils while offering unlimited support and guidance when it comes to any of our products.
We have hospital signage, school signage, event signage and display tools for offices. To place your order and pay via invoice please follow these simple steps.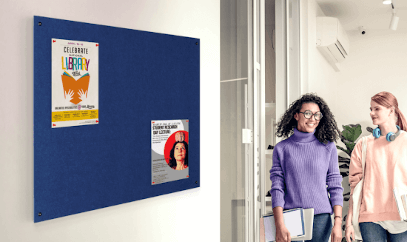 We stock a huge range of products for the public sector.
Indoor POS for the public sector

Outdoor POS for the public sector
FG3

Despatched in 7-10 days
Indoor and Outdoor POS for the Public Sector
Noticeboards and Whiteboards
Safety is a huge concern for the public sector. Your premises must be up to date with the latest regulations, including fire safety. We have various fire resistant noticeboards, whiteboards and snap frames that are suitable for use within the public sector. Look out for the fire resistant icon on our products, which indicates that the product meets the fire resistant regulations for public buildings, including the BS EN 13501-1 classification and B1 DIN ratings.
Brochure and Magazine Stands
Parents are always keen to take away information regarding schools, colleges or universities, so having a Brochure Stand would not only present a professional message to visitors, but also allows them to pick and choose their literature as they want. We also offer Collapsible Leaflet Holders if you are hosting a temporary event.
Wayfinding Signage
Large numbers of people enter university campuses, office blocks or large public sites such as hospitals every day, so it is imperative that they know how to navigate to the room or building that they are looking for. This is where wayfinding signage comes into play.
Wall mounted signs provide visitors with the information that they need to find their way to essential areas, such as toilets and meeting rooms.
Leaflet Holders and Dispensers
Waiting areas can be lonely and quite dull, which is what makes people reach for something to read. Why not have them neatly and professionally displayed in an acrylic display stand like a Leaflet Dispenser? This way, not only is everything organised in your waiting area or reception, but it is also one less thing for you to tidy at the end of a long shift.
While Leaflet Holders are great in waiting areas and receptions, they are also a necessity behind the scenes. Doctors, nurses and teachers have endless files with important information, sometimes to be passed between staff members at the end of a shift. These could easily be stored in a Stackable Wall Mounted Leaflet Dispenser so not only saving you vital table and shelf space, but also creating a practical solution to an otherwise awkward-to-store object.
Illuminated Totem
Our Illuminated Mono Totem Display is ideal for use on large campuses, such as hospitals and universities, as it gives you ample space to display the main departments and their locations in one simple place.
Suggestion Boxes
If you are offering a service, feedback is always welcome and for that there are Suggestion Boxes which are a very simple yet effective way of improving not only your customer satisfaction, but your job satisfaction. These are also a great way of sourcing information or feedback for local council authorities.
Freestanding Sign Holders
Sign holders often offer the simplest way to display vital information to visitors to your site. Place freestanding sign holders on your countertops to display useful information within your school, hospital or other public building, such as medical guidance, names and job titles of staff, QR codes that take the user to your website for further information, and current job vacancies.
Digital Signage
Digital signage is fantastic for advertising purposes, as well as providing a organisational service to many public services, including hospitals, schools and train stations.
Doctors' surgery and hospital digital signage can be a great tool, as you could use interactive screens to allow patients to check in for their appointments and call waiting patients to the relevant room, as well as being able to run rolling public service announcements in-between. Schools could use digital screens to show important announcements to students as they move around the school, such as dates and times for after school clubs, upcoming auditions, and any other events.
Outdoor Leaflet Dispensers
Much like the Lockable Snap Frames, Outdoor Leaflet Holders are great for both 24/7 buildings and those that do close yet will attract out of hours inquiries. These leaflet holders can be fitted at the entrance of a doctors or dentists or even indoors if you work in a wet environment and want to ensure your literature won't come into contact with any water.
Pavement Signs
If you are hosting an event or an open day it is key that you have the right tools in place to let people know where you are, who are and what is happening.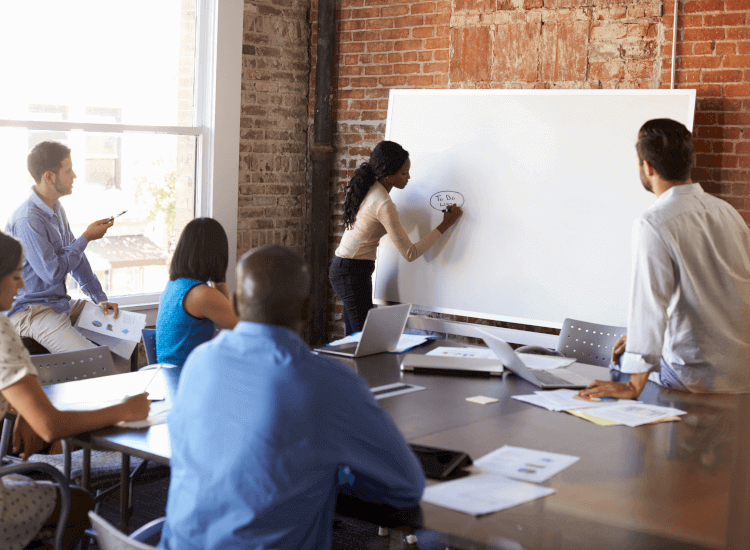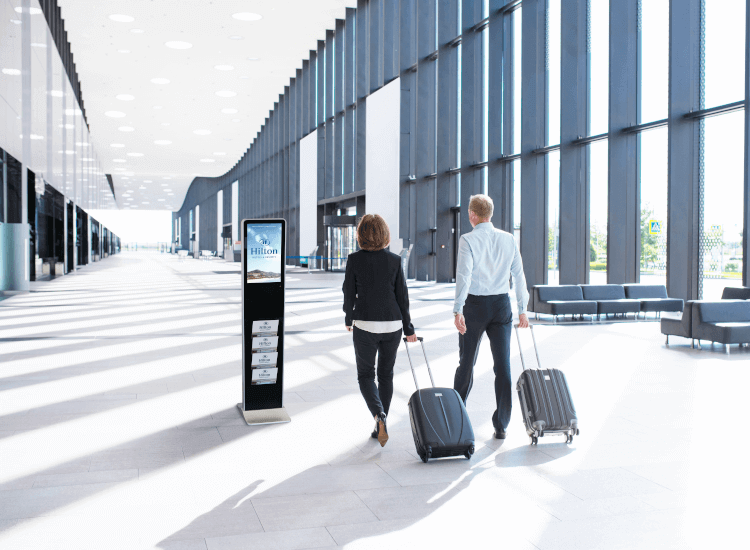 For university or college open days, for example, people most likely will not know their way around, so A Boards are a great way to add clear directions for everyone.
Pavement Signs are also great for outside main entrances detailing what is happening in this building and at what time, something many parents and students would benefit from. Floor Standing Poster Frames also make for great directional props.
Flags
Perhaps you are hosting a sporting event or are providing first aid at an event and need to be easily spotted in large crowds. Flags are the perfect solution. They are designed to withstand bad weather, can be personalised to match your brand and will stand out in the busiest of places. Flags can be a real asset to first aid stations.
Overnight POS
Many establishments need to have information on display 24/7, so this is when Lockable Poster Cases can come in handy. If surgery open times, for example, are displayed outside, with a frame you can lock you can rest assured that they won't be defaced and will remain clear for people to see at all times. Again, for establishments that don't sleep, signage needs to be clear at all times. Pavement Signs would come in use in this situation to direct people to A&E or to a certain area of the hospital.