Essential point of sale displays for the education sector
Schools, colleges and universities are constantly welcoming new students, staff members and parents through their doors, so making sure all of your information is displayed clearly is vital.
From the staff room to the library and even the car park, every area of an educational setting can benefit from updating their POS.
Update your displays to ensure that all your new and returning students know where everything is, when everything is happening and are kept fully up to date.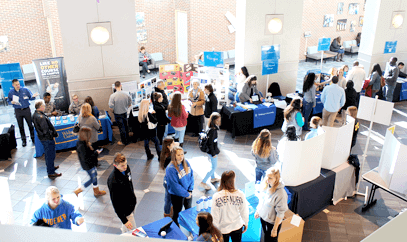 Make your classroom displays clear and professional.
Display boards for schools
Advertising flags
From:

Was: £99.00

Special Price £84.39

ex. VAT
School sign holders

General accessories for education
Whiteboards for classroom displays
Whiteboards are a key tool in all areas of the education sector, as they are great for jotting down key points when teaching or presenting, sharing ideas, and doubling up as a noticeboard for classroom displays.
All of the boards we stock are multipurpose as they are also magnetic whiteboards, allowing users to attach key information easily using magnets, which can also be useful for colour coordinating and plotting graphs. Many of our flip charts also function as whiteboards too, so you can choose between writing on flip chart paper or directly onto the board.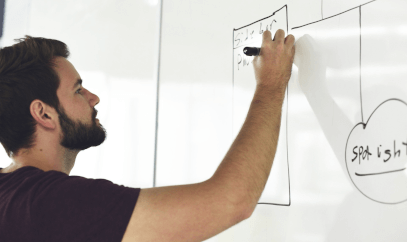 Snap Frames
Snap Frames are a great addition for schools, colleges and universities and can be used to display a variety of posters or messages on school wall displays. They can display key information in classrooms or lecture theatres for students, such as wifi passwords, room timetables or even the nearest fire exit.
Equally, they can be used behind the scenes in the staff room or kitchen area. Keep your health and safety notices or upcoming events professionally and clearly displayed in a snap frame. For colleges or universities, posters are an essential tool for promoting local events or club nights and a snap frame is ideal for making these stand out.
Showcard Stands
If your school requires directional signage, showcard stands are great for this style of display. Place them outside assembly halls, in the dinner hall or in the school grounds to guide people in the right direction.
We supply showcard stands, frames, clips and flip book displays for presenting showcards, available in a variety of colours to create a colourful school display.
Advertising Flags and Event Banners
Advertising flags are great for promoting upcoming university events whether it is the local SU fancy dress night, an open day, or a new bar opening locally.
Promotional display flags and event banners can make your event stand out from the competition, something which is key in busy university cities with new events happening weekly.
Notice Boards for schools
It is common for educational facilities to want to display notices around the premises or in classroom displays, and a notice board is a classic method. While we do stock traditional cork and felt noticeboards, if you are planning on displaying these in a busy and vulnerable area such as a school corridor, you may wish to consider a fire resistant noticeboard.
If you need to protect the noticeboard from tampering, for example in a higher security area or areas with vulnerable individuals, a lockable notice board is the ideal solution for a tamper proof display.
Poster Holders and Sign Holders
Counter standing poster holders are a versatile product that can be used in every corner of the education sector. From displaying menus in the canteen to informative messages in the IT department, they can be placed on any counter or table top and they are available in single and double sided versions.
Door sign holders are an essential wayfinding addition for educational facilities, and our interchangeable sign holders are ideal for lecture theatres and office doors.
Leaflet Holders
Schools, colleges and universities are flooded with paper work for staff, students and their parents. Storing and displaying it neatly and professionally in a leaflet holder will encourage visitors or students to pick one up and browse.
Whether it's the order of events for the upcoming Harvest Festival or an annual summary, introducing wall mounted or counter standing leaflet holders is a great way to boost the visibility of all your literature.
Pavement Signs
When hosting an event such as an open day or sports day, marking your entrances, designated parking or event locations is key. A pavement sign can be seen by both pedestrians and passing drivers. Choose between water base pavement signs, aluminium A boards or chalk board signs to suit your location.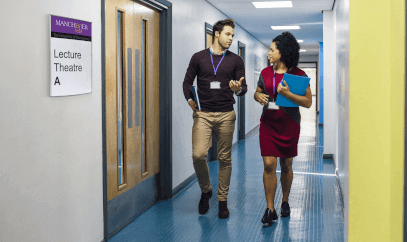 Our interchangeable sign holders make ideal classroom door signs.