Essential point of sale displays for retail shop fitting
Using appropriate shop fitting displays is essential for ensuring your store is attractive and interesting, yet also functional.
Shopfittings not only attract people into your store in the first place but can also give businesses a huge revenue boost when used correctly.
We have an extensive selection of shop fixtures and shop display fittings which can be integrated into the design of your premises to make sure that you get the most out of your retail space and take full advantage of customer footfall.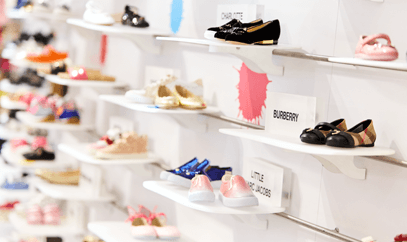 Boost revenue with the correct retail shop fittings.
Queue Merchandising Essentials
Which shop display fittings can control customer flow?
Customer flow is a vital aspect of retail shop fitting. You need to ensure customers can easily find what they need and navigate them around your entire store for maximum effect.
Using a barrier system such as our In-Queue Merchandising System not only guides customers around your store but also encourages impulse buys. These can be configured with shelves, hooks, merchandising tubs or newspaper holders, so you can display whichever products suit your sector.
What is the best shopfitting to display a variety of products?
Gridwall is a highly versatile system that allows you to maximise space and can be used freestanding or wall mounted. We supply gridwall kits in a massive range of configurations so that you can get all your shopfitting supplies in one go.
Create a powerful visual merchandising display suitable for a range of different products by choosing from our wide range of accessories, supports and shelves to meet your requirements.
Gridwall makes your store appear less cluttered by showcasing products neatly. Clearly arranged visual merchandising encourages customers to browse, and with grid mesh displays you are able to move and switch around the gridwall accessories at will.
How can I show key products in retail?
Display plinths, pedestals and risers are great for showcasing key products on your shopfloor. They are available in a range of different designs such as wire, wood and acrylic, in a variety of sizes.
Using display plinths as part of your shopfittings is a great option as they are easily movable and are a great way to communicate your brand messaging through colour choice and materials.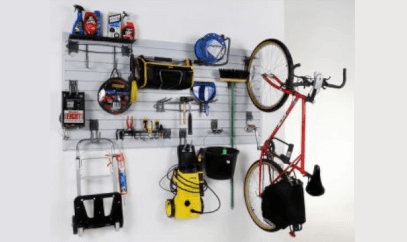 What retail accessories can I use to utilise my wall space?
Slatwall is a cost-effective solution for shopfitting displays, saving you floor space while also making your wall shoppable with reconfigurable shopfittings.
Choose from a variety of colours to match your branding and accessories ranging from shoe shelves to display arms, garment rails, shelves, and hooks, which simply slot into the slatwall grooves.
Slatwall panels allows customers to move through your store freely and with ease whilst encouraging them to engage with your merchandising displays.
An alternative solution for wall mounted shop fitting supplies is twin slot shelving. Like slatwall and gridwall, twinslot can be wall mounted and used with a variety of configurable accessories to suit your individual storage and display requirements.
What are dump bins used for?
Dump bins are a useful part of shopfitting for many industries as they are easily portable and can hold a wide variety of items. Display baskets for shops, such as dump bins, are great for filling with bargain items to encourage impulse buying. They can be used with a showcard holder or basket gripping sign holder to display prices and product information.