Essential Point Of Sale Displays For Retailers
Retail stores are filled with opportunities to increase both the volume of sales and the average order value with the use of the correct retail POS display products.
Whether you're trying to neaten up your shelves, create an eye-catching shop window display, or increase impulse buys at your till, there will be a product to help.
All forms of retail have different needs but, whether you're selling jeans or apples, you'll be missing out on sales if your displays, products and offers aren't clear and professional. One easy solution is to opt for our POS display bundle, which contains everything required to start promoting your business.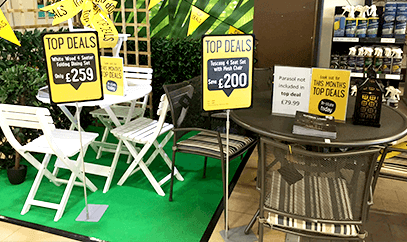 Retail stores are filled with chances to maximise sales.
Twin slot
Slatwall
Plinths and pedestals
Queue merchandising essentials
Gridwall
View

View

View
Retail POS FAQ
What is retail merchandising and retail POS?
Retail merchandising refers to the strategies that retailers use to increase sales in store, which can include store design, product placement, and in-store advertising through the use of retail POS displays. These activities are all designed to attract your targeted consumer demographic to specific products, therefore boosting impulse purchases and revenue.
If you're looking for something a little more rustic, wicker display baskets are another great option for countertops and traditional dump bins work well on the shop floor.
I want to make it clear at a glance that I have an offer on a certain product, how do I achieve this?
When it comes to making a price or promotion stand out there is no cheaper or easier solution than a shelf talker. Shelf talkers can stick or slide on to your shelving dependent on the style of your shelf and can be made in a variety of sizes to display a price, promotion or offer. The print is usually a bright colour to draw the customer into that product instantly. This simple yet effective tool will let your customer know straight away what is on offer, how much it is and where it is as soon as they see your display. If you want something a little larger, aisle signs and ceiling hanging posters are alternatives that can work really well, depending on the size of your store.
I'm an independent retailer new to my area, how do I draw new customers into my store?
The best way to get people into your store is to let them know why they should go into your store without them having to make the effort to find out. Pavement signs and A boards are the easiest way to do this. Pavement signs can be updated as often as you want, with whatever you want. The double sided design means you can tell people who you are and where you are on one side, with your current offers on the other side. There is a style of pavement or window sign to suit every kind of retail including LED signs, chalkboard signs and water-based signs.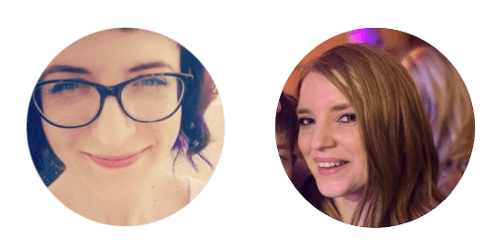 Kira Swales & Alysha Bennett
Alysha and Kira are copywriters for UK POS, with over a decade of combined experience in e-commerce. Read more of their in-depth guide to POS in our
Knowledge Hub
.