Essential point of sale displays for restaurants and bars
From displaying your menu correctly to keeping your sauces in order, there is a point of sale display product available for every hospitality need.
For restaurants, cafes, take aways and bars, it is key that your premises are tidy, clean and professional at all times.
By introducing the correct POS you can truly enhance your displays and visual communication, strengthening brand consistency throughout your business.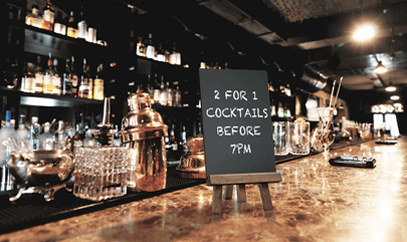 Utilise all possible display opportunities today.
Restaurant and Cafe Accessories
PDS

Despatched in 3 to 5 working days
Chalkboard Accessories
From:

Was: £39.90

Special Price £35.00

ex. VAT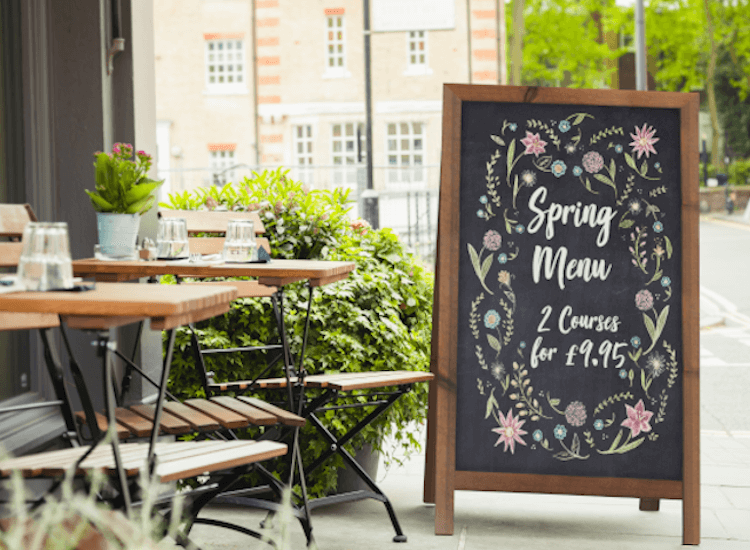 I am a restaurant owner, what display products do I need for outside my business?
People are easily drawn into a business if they see an offer or something appealing when passing by. Pavement Signs and A Boards are a perfect way to bring in the passing trade as you can promote your early bird offer, drinks promotion or a new dish. A Boards are double sided, providing twice the advertising space, which makes them a worthy investment for anyone in the hospitality industry.
If you have a window or door with a window, this space should be utilised as well. We recommend using window poster holders or an outdoor poster frame to advertise your menu, opening hours or policies even when you are closed.
What display products are best for take away owners?
Again, pavement signs and window signs are a great addition to any food business. There is no better way to let people know who you are, where you are and what you have to offer, before they have even set foot in your premises. You can also choose to invest in a neon LED open sign, which will brightly signal to your customers that you are open for business.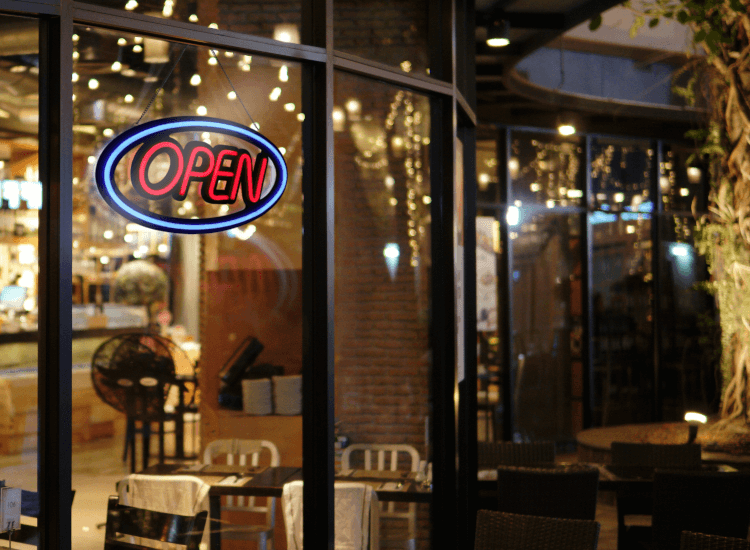 Once they are inside your business, counter standing leaflet holders are ideal for dispensing your menus at the till for people to take home with them ready for their next order.
Snap Frames can also work well inside a takeaway for displaying your weekly offers, lunch time specials or even to display your food hygiene certificate.
I'd like to display my menu outdoors, what is the best way to do this?
We supply freestanding menu display stands which are ideal for attracting custom from the street. A wall mounted lockable poster frame is another way to display your menu outside without having to worry about your print being stolen or defaced.
LED illuminated menu display stands and poster boxes are always a great option as they will help to draw in the passing trade with their round the clock illumination.
My café is in a busy shopping centre, how do I manage the queues?
If your facility is in a busy area or on a street, you should invest in some form of queue management system and/or cafe barriers. Simple pole and rope barrier systems are great for queues and entrances, whereas a cafe barrier system is a great way to separate an outdoor area for eating and smoking, and come with a bespoke printed banner to suit your brand. There are also retractable barrier systems which are easy to move around your business and bring in at the end of the day.
At the head of your queue, you can introduce a freestanding menu holder so that your customers can browse whilst they wait.
How can I keep my bar looking neat?
To solve the issue of menus being constantly left out, you can introduce a chalkboard to display your menu.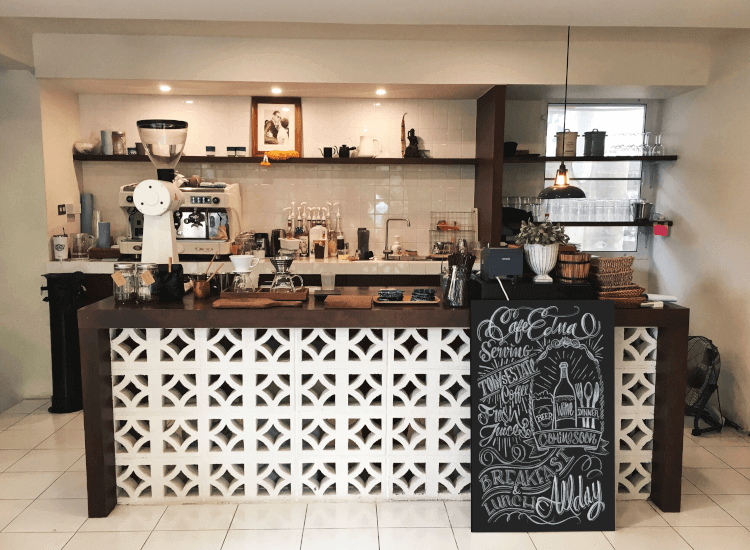 Chalkboards are a great addition as they can be updated quickly and regularly, are double sided and will not be picked up and thrown about, like a paper menu. You can build a rustic themed decor throughout, using countertop chalkboards, wall mounted chalkboards and pavement sign chalkboards.
If chalkboards aren't for you, wooden or acrylic menu holders are another alternative that often feature multiple display faces and won't be strewn across your bar top thanks to their sturdy upright design.
I want to try and tidy up the dining tables in my restaurant, how can I do this?
There are lots of steps you can take to help keep your dining areas looking tidy and welcoming at all times.
Condiment holders and menu holders are another great way to encourage customers to leave areas tidy. Menu holder bases can also double up as table numbers. This means you can save space by having a menu holder and table number in one.
Multi-faced menu holders are useful as they maximise your advertising space. As well as holding a menu, they can double up as a decorative addition to a table, advertising your logo and promotions.